'Tis the season, beauty enthusiasts! And the only thing more fun than receiving gifts, is giving 'em (okay, it's a close call but there's that whole "it's better to give than receive" thing that tells us so).
So go ahead and put Justin Beiber's "Mistletoe" on repeat and break out your holiday gift list because our Holiday Gift Guide series has got your beauty needs covered. Here's our list (yes, we've checked it twice) and these items are sure to bring some sparkle, radiance, and a whole lotta dazzle to your holiday gift-giving:
For the lacquer lover: China Glaze brings tidings of good cheer with their Holiday Joy collection features 12  stunning cremes, glitters, and shimmers ($7.50 each). 'Tis the season to add sparkle and shine to any manicure and pedicure!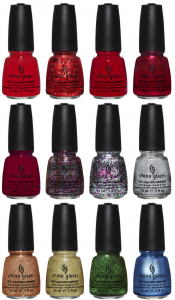 For the pedi enthusiast: Pedi-Sox's Ultra Mary Jane Slippers ($10 each) offers toeless pedicure socks that serve double-double as a salon-to-home transitioner as well as a tool to keep feet super moisturized during winter months. Simply slip 'em on right before you get a pedicure or slather your feet in lotion and sleep in them overnight!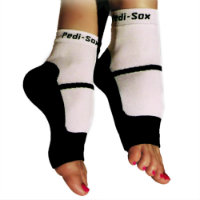 For the radiance chaser: b.liv silk facial masks ($15 for a pack of 7) offer skincare in a box with clever names like Utmost Moisture-Immerse Me, Age Dismission-Knock Off Age, and Dullness Cessation-Bright Is Right. With ingredients like 100%  pure siverian caviar extract it's no wonder these silk facial masks are such a cult fave!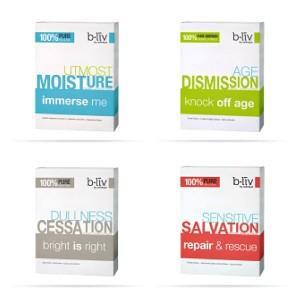 For the beauty-obsessed:
 A b-glowing.com
gift certificate
is just the ticket for those die-hard beauty lovers (aka beauty junkies…aka beauty fanatics…aka…okay you get the idea) whose mantra is "one can never have too many beauty products." b-glowing.com is a leading online specialty beauty retailer featuring an extraordinary collection of hard-to-find niche beauty products alongside some of the worlds most coveted beauty brands. You can search by formulation, skin type/concern, fragrance notes and more. Pure online shopping awesomeness.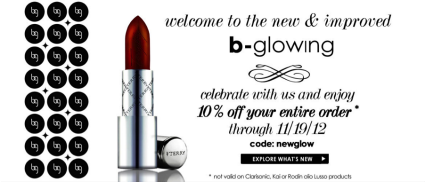 For the jet-setter: The Umberto Beverly Hills Moisturizing Gift Set ($12.99) is the perfect gift for pals who rack up a lot of travel miles! This inclusive set features all the hair essentials a beauty-loving traveler would need including moisture-rich shampoo, conditioner, lightweight detangler crème, and hairspray – all in airport-friendly sizes!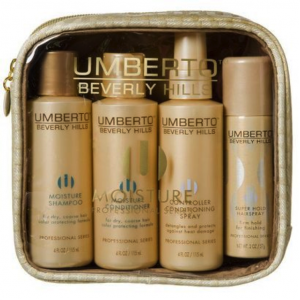 Here's to a sparkly (and oh-so-pretty) holiday season, beauty enthusiasts. Stay tuned for
Part Two
in our
Beauty Lover's
Holiday Gift Guide
series. Happy gift-giving…
What must-have products do you want St. Nick to drop down your chimney this year, beauty lovers? Share 'em in the comments box below!
Crows' Feet, Cupcakes, and Cellulite does not accept compensation for reviews. Samples may have been provided. Opinions are 100% the author's own.