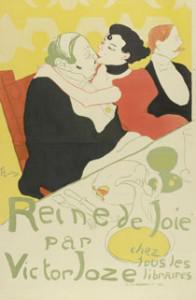 The Van Gogh Museum is a mainstay in Amsterdam and a must-see for everyone from locals, visitors to art aficionados. The museum's permanent and exhaustive collection of Vincent Van Gogh's work is not matched elsewhere in the city - except by the Van Gogh Museum itself.
Their rotating exhibitions are always stunning, offering rare glimpses into the past, present and future of art. Their latest exhibition, Beauty in Abundance is a testament to that reputation, Â and the museum's committment to furthering art education around the world.
Beauty in Abundance will see about 100 prints from the museum's collection from artists like Bonnard, Gauguin and Toulouse-Lautrec. Many are limited-edition masterpieces that have rarely been exhibited in the past. Other prints are from more popular illustrated theater programmes, sheet music books and posters.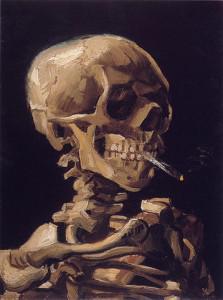 The exhibition is the culmination of a multi-year research project into the context, platform and craze that swept Paris from 1890 to 1905. Billed the "
fin de siècle
" or "end of the century," these prints symbolise a French, and even pan-European, cultural revolution. It represents the 19th century fall-out from the decadence of the culturally vibrant period during the turn of the century.
The term made for excellent imagery, as these renowned artists played with the satire and sarcasm of apocalyptic decline. To elaborate on this, the Van Gogh Museum has released their first major study of the museum's total print collection of more than 1,300 examples. The illustrated book Printmaking in Paris: The rage for prints at the fin de siècle.
The exhibition, in combination with the book, offer visitors not only a taste of the famous Parisian artist's scene, but also a glimpse of the lifestyle that influenced them. And you can learn more on one of their exhibition guided tours, offered in English every Thursday and Friday evening.