Hi Ladies!!
Wow, I've been gone for two weeks! And I totally broke my rule to at least publish blog post/s every week. Well, something came up so I had to deal with it and I admit, I got a little distracted. But now I'm back, HELLO BLOGOSPHERE, I missed YOU!

I have a huge haul to share to you today ladies! I bought some local products and a lot of goodies from my mom.
What I mostly got were sachets/free samples from different beauty and cosmetic brands. I got serums, foundations, skin care products, scent and perfumes, lipsticks, hair products and facial masks. If you had used or is currently using any of these products, please let me know what you think about them!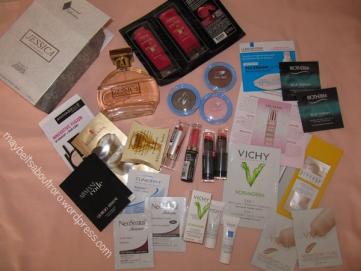 La Roche-Posay, Biotherm, Lise Water, Prevage, VICHY, Elizabeth Arden, Giorgio Armani, Anabelle Cosmetics, Cliniderm, NeoStrata, L'oreal, Wet n' Wild, Diamonds Collection, HBC San San, Aido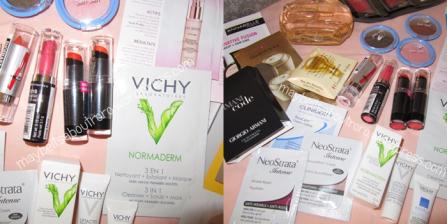 I'm so excited to try them all!
I also got a new perfume, Diamonds Collection: Jessica Eau de Parfum, a version of Jennifer Aniston.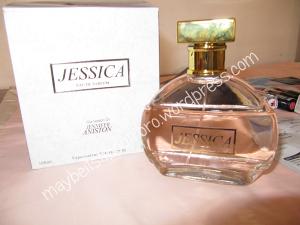 I guess this was a Jennifer Aniston Perfume for Women-inspired scent where the design house created a different version of the original one. This was way cheaper than the Jennifer Aniston Perfume for Women. I really can't describe the scent but I assure you it smells so feminine and ladylike. The name of the perfume, Jessica, totally suits the scent. Not my favorite though, I still prefer my Estee Lauder  or Bath & Body Works than this.
I could say that the highlight of this haul for me was the Wet n' Wild Lipsticks.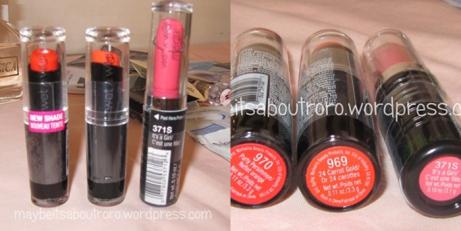 I was so overjoyed when I saw the lippies. Finally! I have my first Wet n' Wild lipsticks! I can't even describe you my excitement once I had my hands on these babies. I always wanted to buy one but they're actually quite hard to acquire especially here in my hometown. Buying it online was the easiest way to have them but I have a love/hate relationship with online shopping. I became cautious and hesitant in buying things online except from few trusted sites which services are guaranteed.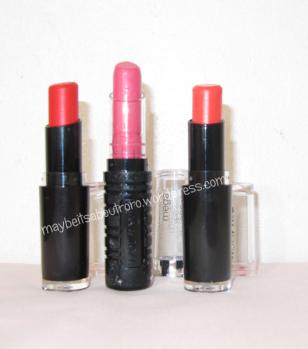 Just look how crazy pigmented and bright they are! Can't wait to try them out

Big thanks to my mom! She's the best

I also bought few makeup products from local brands.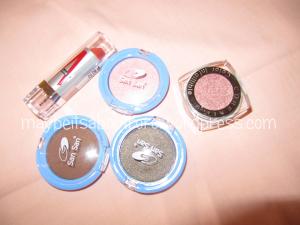 I've read a lot of great Pinay reviews regarding the San San Single Eyeshadow and the very affordable price was enough to lure me into buying them.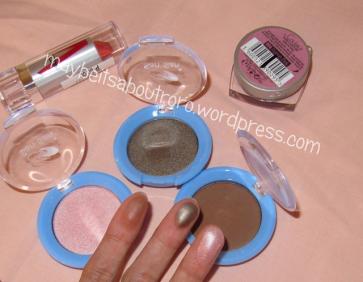 I was impressed, albeit the affordability and look how pigmented they are! I think there are about 20 different shades available. I'll go buy them all, soon

I also got a L'oreal Paris Color Infallible Eye Shadow in Forever Pink which is a very beautiful, pigmented, iridescent pink. It is a bit too shimmery for me, nevertheless, I'm so excited to try this one especially that it claims the color would last for 24hrs, so that is a must-try and experiment. It is also available in other gorgeous shades that everyone should dare try.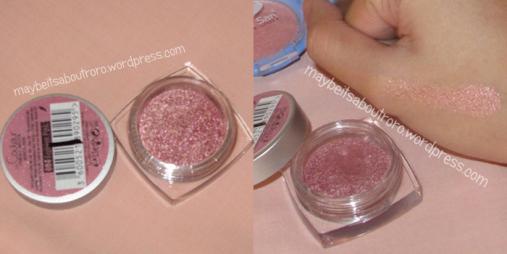 That's about it! Now, it is time for me to get updated on what's going on the blogosphere, answer some emails, read comments and bunch of blogs I missed since my AWOL. That plus a cup of coffee = a very relaxing way to spend time

Massive thanks to those who had time to roam around my blog and for giving me some love! Be safe and stay fabulous always!
kisses,