I'm pretty good now at looking after my face... I've a regimen of cleanser, serum and moisturiser and then I've got an exfoliator and face mask that I do weekly.
One part of my body which is neglected is my hands.
And yet, your hands are the part of the body which you use the most and they also show your age too.
The skin on my face is lovely and smooth (most of the time anyway!) whereas my hands are cracked and getting wrinkly.
Gloves

Wearing gloves definitely helps neglected hands. In the cold harsh weather, the skin on your hands can very quickly get cracked and sore. I've got a super cosy pair of mittens that I just love. I also picked up another pair of multi-coloured mittens in the Sainsbury sale at the weekend and they were just £3. I've not got a photograph, but if you keep an eye on my Instagram then I'm sure they'll appear soon!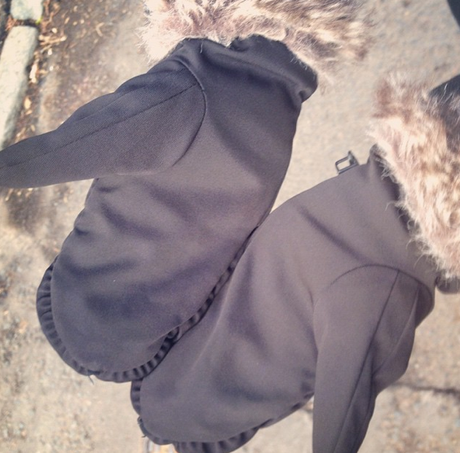 Moisturiser & SPF

I've been using the Merumaya Hydrate & Protect Hand Cream (£12.50 for 50 mL). The consistency of this product is nice and thick yet it does absorb super fast. The cream also has an SPF which helps prevent against sun damage that can age the skin. Already after just a few uses I can notice a difference in the condition of the skin on the backs of my hands.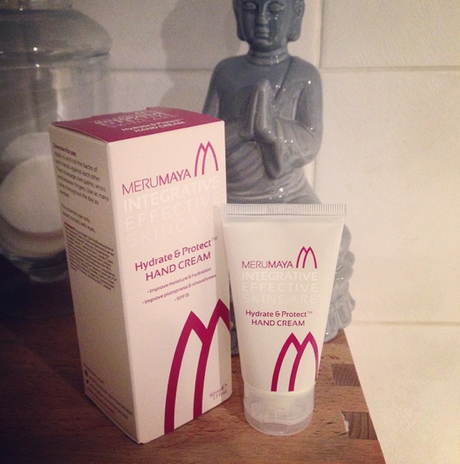 Massage

When I rub in my hand cream I give my hands a little massage. I do this for a few reasons. One, it's relaxing. There's something lovely about taking a minute out to massage your hands and taking some deep breaths. And then secondly, it improves the circulation - ideal for me as I have Raynaud's Disease - but this will have secondary effects of improving the condition of your skin.
Vitamins

Due to my Crohn's, I don't absorb Vitamin B12 and I have to get 3 monthly injections of this at the doctors. I suddenly realised that maybe I should  be taking a multivitamin as I've been pretty tired this last week or so. I'm fairly sure that this will help with the condition of my skin and nails even though it wasn't the motivation for me to start taking it.
Drink Plenty Water

Drinking water is essential for clear, hydrated skin and of course this goes for your hands as well as your face and body. This is something I need to work on as I know that I don't drink enough water each day.

Nails
I think that when my nails are painted, my hands look a lot better. It doesn't need to be a color - even just a clear polish I think makes a huge difference. I've been using Sally Hanson Diamond Shine which dries really quickly - I love it. I'm not sure it has worked to protect my nail color as my polish chipped within 24 hours last week which was disappointing. However I think that was as a result of the nail polish (Leighton Denny) rather than this base/top coat as I haven't had a problem with any other polishes. What's your nail polish recommendation for a zero chip formula?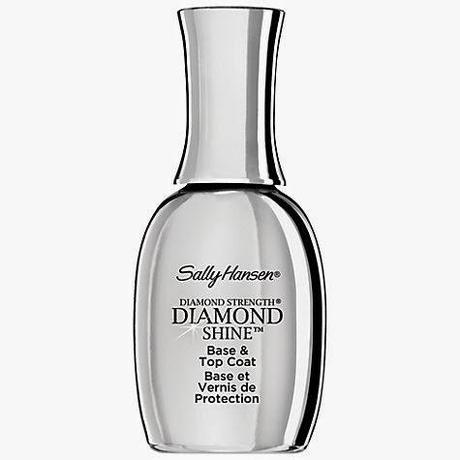 Sally Hanson, Diamond Shine from John Lewis, £8.40
I was sent a Merumaya Hand Cream for the purpose of this review. As always, opinions are my own and are honest.