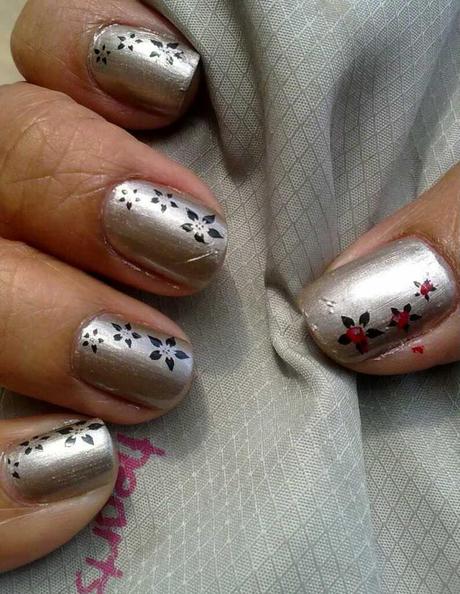 Went to Robinson galleria last tuesday with hubby. of course we won't end our gala empty handed. We went to
Saizen
located at the 3F. we did some window shopping if there is anything else than nail polish interest me.
I bought Origami and 5 bottles of beauty essential nail polish. I will make a post about those gorgeous nail polish. I am wearing one of those which is frosted light bronze/brown with silver effect if spotted on a different angle.
I love this nail polish in glamour the color is beautiful, formula is good, brush is enough to cover my nails perfectly. it suits my skin color. i love it 100%
I stamped it with little flowers for accent.
Lovelots,
Eye