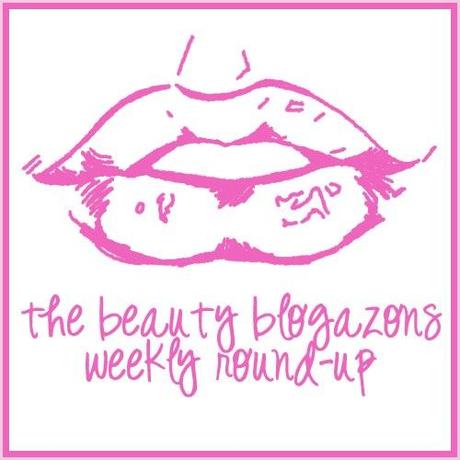 The Convenient Beauty: Despite its huge price tag, Tom Ford Narcissist Cheek Color has now become The Convenient Beauty's all time favorite blush.
Confessions of a Sarcastic Mom: Looking for some older Zoyas to covet? Check out the four Destany features!
Cosmetics Aficionado: Have you heard of Sation nail polish? For Better or Never might make you take notice.
datyorkLOVES: The Twilight Saga: Breaking Dawn – Part 2 Movie Review & Nails.
TheFabZilla: Check out TheFabZilla's glittery pick from butter LONDON's holiday lips and tips combo. Yep, it makes a lovely present to your bestie!
Midnight Manicures: Check out swatches of Zoya's Gilty Pleasures Limited Edition Trio which includes an 18k gold flaky top coat. Enter to win your own Zoya Gilty Pleasures Trio and 5 of Zoya's most popular nail treatments!
Beauty by Miss L: Are The Body Shop Rainforest Moisture shampoo & conditioner Miss L`s new favorite haircare products?
Crows' Feet, Cupcakes, and Cellulite: Crows' Feet, Cupcakes, and Cellulite profiles a revolutionary new polish that has everything built right in for a complete mani/pedi!
Makeup Demon: Blue and purple smokey eyes makeup.
Lola's Secret Beauty Blog: Lola's Secret Beauty Blog is entranced and captivated by the Susan Thompson Cosmetics Limited Edition Holiday Sets- they are simply stunning and infinitely affordable!
The Beauty Think Tank: The Beauty Think Tank loves Illamasqua, so what happens when she tries out Skin Base Foundation? Only the blog post knows!
My Newest Addiction Beauty Blog: Laura from My Newest Addiction Beauty Blog shows you the beautiful ghd Pink Cherry Blossom styler!
Polarbelle: Have you heard of SaFloJo Nail Polish yet? Polarbelle would like to show you a Hidden Gem of a nail polish.
The Passenger Element: nyx lip haul/swatches.
Mama Fashionista: TotalBeauty.com's Beautygasm Box has great goodies to keep you looking good from head to toe (literally)! Mama Fashionista shares the details…
Addicted to OPI-yum: Lovenailpolish wants you to know about the Most Beautiful Blue Nail polish she has ever seen. And she has seen a blue or two!
Vicerimus : Follow Vicerimus, for she will lead the way to the white rabbit…or, at least, nails inspired by Alice in Wonderland.
Sincerely Stephanie: Check out this week's Wal-Mart Wednesday for some glitzy glam nails that are perfect for the holidays!
Beauty Professor: Already a fan of the Tom Ford Traceless Foundation Stick, the Beauty Professor shares swatches of all shades!
Lipgloss Break: Angela from Lipgloss Break reviews the Clarisonic Mia 2!
Baking Beauty: Does Maybelline's One By One really give clump free lashes?
Love At First Site!: A holiday's "unpolished" look, just color and light coverage.