So I was thinking...since I hit 100 dolls on my little domain, why not have a GIVEAWAY!!!YAY!!
So here is the deal:
One lucky follower will receive the following:
~Beauty~1- Urban Decay Cream Eyeliner in Pyrotechnics2-Urban Decay loose eye pigment in Smog & Baked1- Mini Urban Decay eyeshadow Primer Potion3- NYX Cosmetics Ultra Pearl Mania in Black Pearl, Lime Pearl, & Fanta Pearl1- Flaunt Beauty Bronze Get Away Kit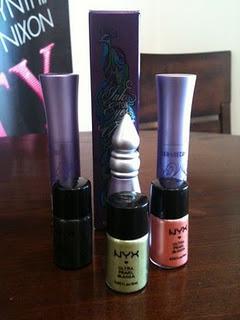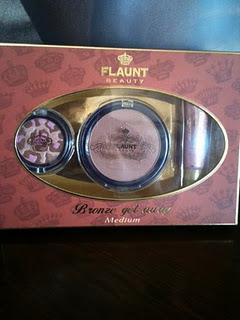 ~Bling~
I've teamed up with the Fabulous Simply Fab Shop She will be participating in helping me thank ALL my dolls for getting me to 100 readers, by giving away one of her awesome BLING'ed out phone cases to go with the Beauty portion of the giveaway! Yay! (Thanks Girl)If you haven't check out her cases, OMG! You have to swing by and check them out, they are gorgeous and very affordable! She hand makes every single case & also does custom orders!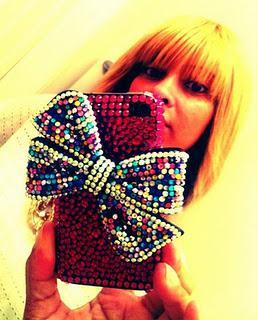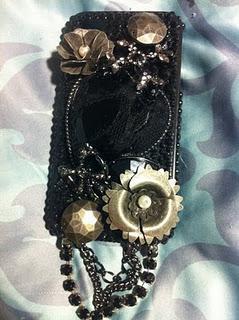 So here are the rules to enter!
1- Follow this blog ( Duh, this is for my dolls) <32- Follow me on Twitter @Marlenefrierson & Tweet about the giveaway!

3- Follow Simply Fab Shop on Twitter

@SimplyFab1

 Be sure [email protected] her stating that you are entering the giveaway, so I know you are following her.
For extra entries:2 Extra Entries- Do a blog post about this giveaway 2 Extra Entries- Link this giveaway on your sidebar2 Extra entries- "LIKE" my Facebook page!That's a total of 7 Entries!
Please Comment below with all the things you have done so I can keep track of all of your entries.Include in the comment: GFC Name, Email, Twitter Name and if you posted on your blog etc.. with the link to your blog post. If you don't follow the rules, your entry will not count! It's very simple dolls!
Giveaway Ends Sunday October 16th, 2011GIVEAWAY IS OPEN INTERNATIONAL!So Enter away my dolls!
XOXO~The Diva Doll~