Hello sweeties! 
So how many of you are following us on Snapchat? Because if you are you know each time beauty and beyond aka team jhilmil goes to attend some beauty events! So recently I went to attend an event for a mobile application named GLO!
Glo is a mobile app platform designed to simplify the way you find and book make-up and hairstyle solutions. Taking the concept of self-book appointments to a new level, GLO is a one-of-its-kind app in India that comes with a promise to give you a world-class experience by your desired professionals in the comfort of your homes.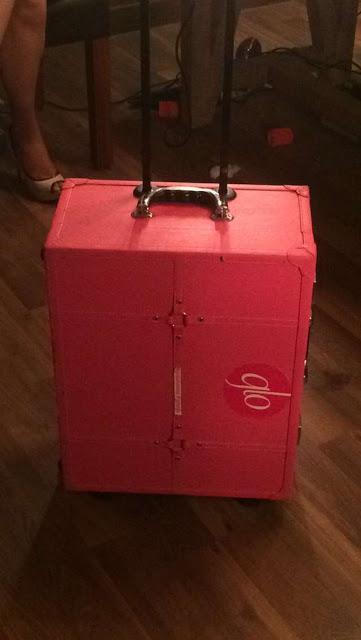 As the founder, Sugandha (a gorgeous mother of two) shared with me, women these days are really hard-pressed for time almost always! And for them, GLO sounds like an app made in heaven. It's time to bid adieu to grooming woes and all that fuss of pre-booking your salon appointments when the professionals can come to you and doll you up in the comfort of your own spaces!
1. Android app url:
http://bit.ly/1JAo28d
2. iOs app url: http:  
http://apple.co/1O1anxU
The best part about the app is that it is compatible with all mobile platforms, it's an easy-to-browse service where you can choose from 18 different looks provided by 25 stylists on the panel. As soon as you decide upon a look, you can simply book an appointment and avail the service at the location of your choice. The stylist will arrive at your preferred time to give you a 'get- set-glo look' in a total timeline of 60 to 70 minutes. This is indeed as easy as it sounds. It's competitive pricing of a standard Rs 2500 to Rs 3500 for a complete package just makes this deal a whole lot sweeter. However, the bridal charges are different and begin from Rs 12000 upto Rs 15000. But even at 15k, it is a sweet deal!
I mean I personally have seen the panel work on clients (me being one of them) and not a single product from the drugstore brand could be seen in the GLO KIT! From Anastasia Beverly hills contour palette, to sigma and real technique brushes, to kryolan and mac and what not! Just looking at their kit was a treat for the true makeup-lover in me!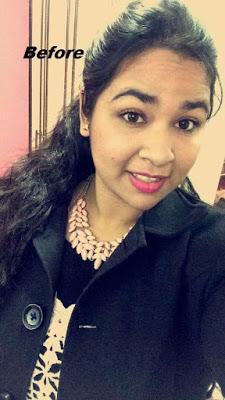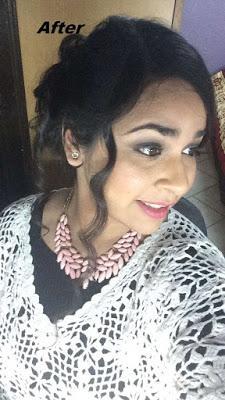 Garima Bhandari, one of the founders of GLO said
, "In an increasingly digital world, every woman deserves to look beautiful without waiting in queue at the parlour. Our easy make-up and hair do on demand services not only reduces the stress of booking appointments, but also help women save a lot of time that they would otherwise spend first traveling to a physical salon and then waiting for their turn to come. Also, there are no nasty surprises at the end as what you see is what you get. We use only premium quality products and take extra caution to make it a mess-free affair."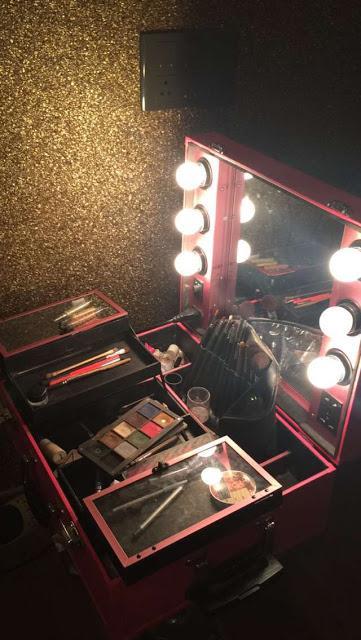 Although both Sugandha and Garima want to take the services up a notch and extend them beyond just Delhi-NCR clients, but things will take a little time to expand!
Glo offers a broad variety of services from the latest international trends in hair and beauty by well-trained and seasoned artists, who come verified with complete background checks. The app, which was launched, recently tasted success in the initial phase itself with 120 bookings in just one month. Going forward, the app will be enhanced with additional features like record of the transaction history, alerts about new packages, special deals and loyalty points.
I mean having experienced their services first hand, and receiving such warmth that was shown to me and fellow bloggers from the founders, the makeup artists, hair stylists as well as Jaspreet, the market analyser for the team—I am all for giving them a call for my next big day! Apart from that I have a few coupons so it is going to be a sweet deal! But even if I did not have any coupons, I had to give GLO a go, just for the people, their hospitality and the makeup quality that they have invested in!
Indeed, it's time to bid adieu to your make-up woes, and get ready to Get, Set and Glo.
By Ishleen