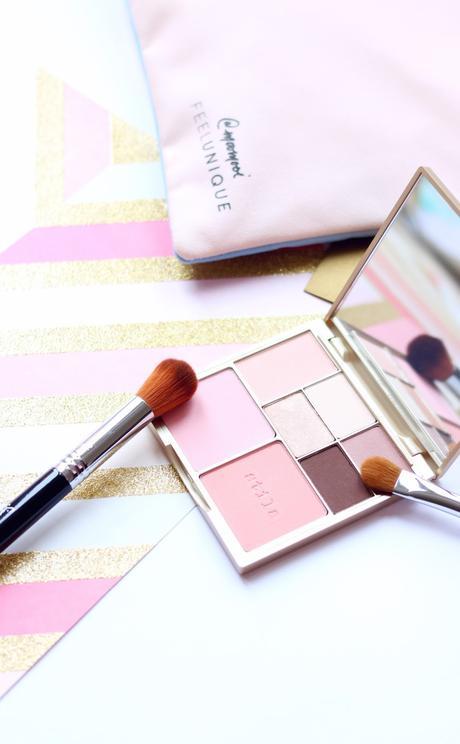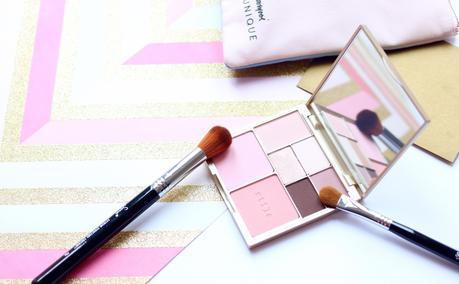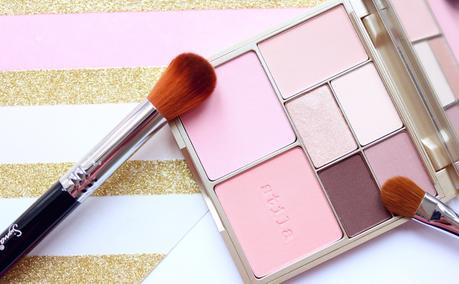 So Stila is not a brand that I've explored too much in this beauty game, but when this was put through my letterbox, my wishlist quickly began to grow...
I love palettes that bring everything you need together. I have been quite the avid traveler as of recent, and I'm still getting used to 'packing light' and 'only packing what's needed'. Is anyone else the type of person who likes to pack double (or even triple!) the amount of outfits they will need? It's so bad! I'm usually really bad at overpacking makeup too, will I want lots of it? Will I want a smokey eye? I mean, I totally need four different shades to reflect my mood. The options are just endless! But palettes like the new
Stila Perfect Me, Perfect Hue
(£28) make travel makeup just that little bit easier.
Encased in a golden square compact are seven shades of beautiful that can be used for everyday wear. With five eyeshadows and two blush shades, this little beauty can help you achieve many looks and can encase three products in one (highlighter too, yo!). All of the products inside are in a powder formula, which is fabulous as, personally, I'll be much more likely to get my use out of them. All of which are triple-milled to give the finest of applications, so no primers are needed when using these! The shades inside are all different finishes, from shimmers to mattes to pearls, there's a little bit of everything to create multiple kinds of looks.
The palettes are designed in four different shades consisting of products to suit multiple skin tones, for example, this is the fairest palette available. Inside this one, we have neutral pink and pearl eyeshadows with a warm chocolate to create depth in the crease or to be used to line the eyes. Both blushers are soft pale pinks as to not overpower the fairer skin tone - I love how Stila have really thought about different skin colours and not just assumed that one palette will suit all - such attention to detail!
Have you delved into
Stila
as a brand? What products could you recommend for me?
Megan. xo
Facebook  - Twitter - Instagram - Bloglovin 
*Some posts may contain PR/Gifted samples, please read my di
sclaimer here for
 further information*