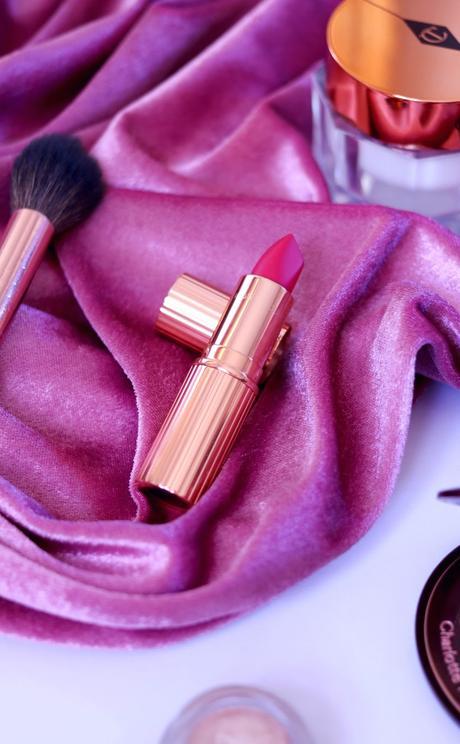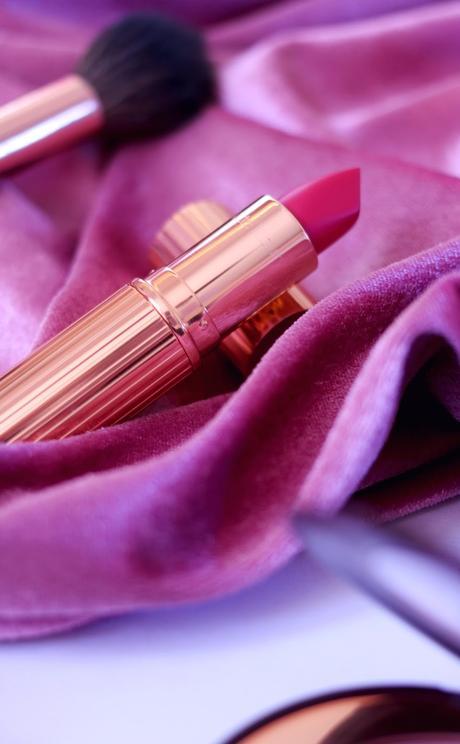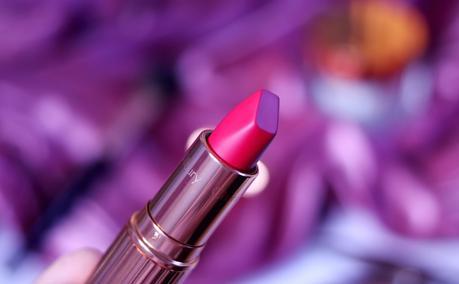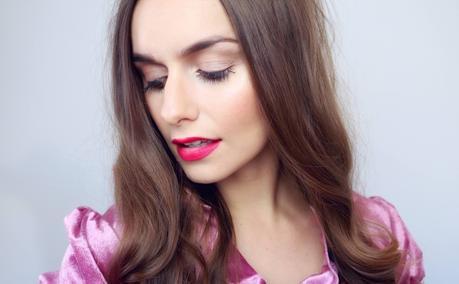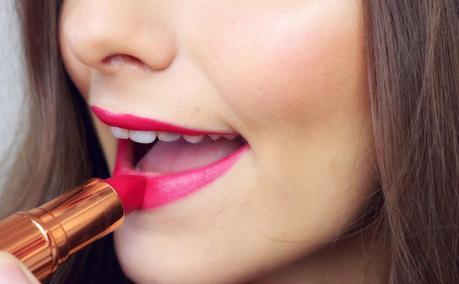 Charlotte Tilbury released a new lipstick and The Queen is on everyone's lips, quite literally with this one....
You all should know by now that I'm such a sucker for Tilbs. I fell in love with the brand a few years ago now and then earlier this year I had the privilege of meeting the dream herself (read about that here!). So when I received a lovely email asking if I'd be interested in receiving her latest limited edition lipstick, it was met with a 'WHO? ME? ERM. YESPLSTHANKYOUVERYKINDLY'. I've got a fair few Tilbury lipsticks in my collection, and they are some of my favourites, so a new shade is welcomed in my book!
Like I said previously, I own a few CT lipsticks, but The Queen (£23) is my first from the Matte Revolution range, so I was skeptical as to how it would compare to my others formula wise. It was no surprise to me that it is still creamy and easy to apply, with immediate strong color from first application. If there's one thing that Charlotte's lipsticks don't shy away from, it's strong pigmentation. Although I do tend to often wear lip liners with most of my lipsticks, you don't necessarily need to with these as there is no tendency for them to bleed.
This isn't your stereotypical super matte lipstick that'll dry your lips out, it's actually really comfortable to wear. It doesn't look chalky in the slightest and doesn't give an awkward feeling to your lips. In a nutshell, it doesn't have any of the bad qualities that mattes can often have. The only slight downfall of this has to be the shade expectation. It's shown on the website as a deep pink shade with a red undertone but I actually find it's a bit more fuchsia than I had hoped for. But regardless, it'll still get used!
I think it's amazing that Charlotte has created a shade to celebrate our Nation's Queen, a huge nod to the British heritage and monarchy. If you could embody a national treasure in a lipstick, who would it be? I'd love a bright orange lippy to celebrate the ultimate babe that is Prince Harry...


JavaScript is currently disabled in this browser. Reactivate it to view this content.


Megan. xo

Facebook  - Twitter - Instagram - Bloglovin 


*Some posts may contain PR/Gifted samples, please read my di

sclaimer here for

 further information*