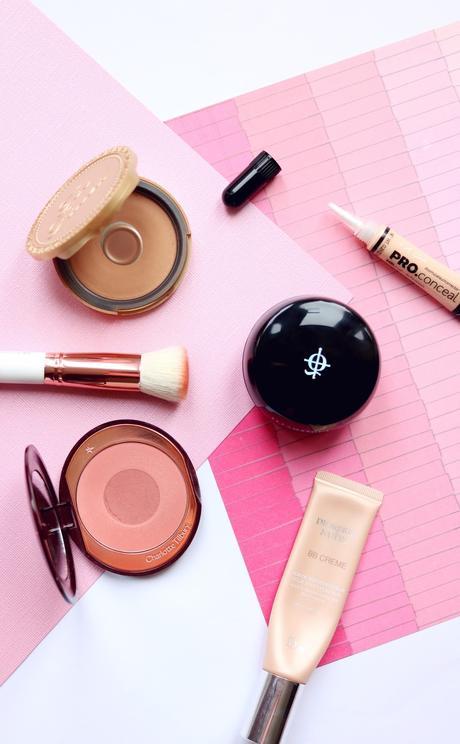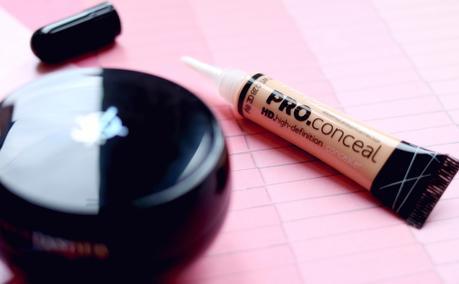 I haven't bought makeup in the longest time, so I've been rooting through my drawers trying to finish some pieces up...


There's something about having a large makeup collection that is really exciting, but daunting at the same time. Sometimes I feel completely overwhelmed with the amount of products that I have so I am making a conscious decision to use shit up! Now, ya'll know that I love my luminous bases, give me every single bit of glow, please and thank you. That's why I have found myself reaching for my Illamasqua Radiance Veil Primer much more recently. It creates a completely lit-from-within base that isn't overly glittery and doesn't show any shimmer through your foundation. The little jar is a teeny bit on the pricier side of makeup life, but you get so much inside that it last for ages - I'm still just scraping product off the lid!
One of the products that I've found myself going back to time and time again is the Diorskin Nude BB Cream, which I didn't realize just how much I loved until recently. Although the shade range is very limited (super rubbish), the product itself, if you can shade match to it, is rather bloody lovely in my opinion. It's definitely more on the foundation side of a BB cream than a tinted moisturiser, so if you're wanting coverage but not overkill, this is one to try. It's a semi-matte-semi-dewy foundation that stays on for around 8 hours with a good setting powder over the top. Perfect for days at work, not so much for the nightclub. Something else that has been a massive obsession for me recently is the LA Girl Pro Concealer, ugh, the dream. This is my fourth tube, FOURTH. Thick, creamy, covers well, lasts long, absolute dream. Buy it now, it's from eBay. Buy it.
For the cheeks, I've been loving a total bronze/dark blush combo. I've been well-into using my Too Faced Milk Chocolate Bronzer, as it's the perfect 'was kinda tanned, now I'm not' shade. It's a little more on the orange side than the grey, so no overloading please, but still great at giving you a sun-kissed complexion. I've hit pan now and it makes me a little bit sad, but it'll definitely be on my repurchase list. As for a blusher, the Charlotte Tilbury's Sex on Fire has been my hands on, everyday blusher. It's a deep rose pink that could almost be used to add warmth to a paler individuals face. It gives me that 'No, I slept 8 hours' look, when I totally didn't. 
So there's some makeup bits that I've been obsessing over the past few weeks. Watch out for the next round up, I'll always include my ultimate favourites! What are your favorite makeup products at the moment?


JavaScript is currently disabled in this browser. Reactivate it to view this content.


Megan. xo

Facebook  - Twitter - Instagram - Bloglovin 


*Some posts may contain PR/Gifted samples, please read my di

sclaimer here for

 further information*