Like most kids in America I grew up with some form of Disney. We couldn't afford to see many movies, but those we could often originated from the acknowledged master of childhood viewing. When I became a parent I naturally turned to Disney as one of the components of constructing a happy environment for my own child. Who doesn't want better for their children then they had themselves? This was, however, in the days of VHS tapes. Disney frustrated more than one attempt to see a movie that was currently "locked in the vault"—a marketing tool used to glut the already overflowing coffers on demand. The heart wants what the heart wants, as the saying goes, and you knew that if you didn't purchase the movie when it was available you might never see it again. Regardless, Disney does produce memorable work.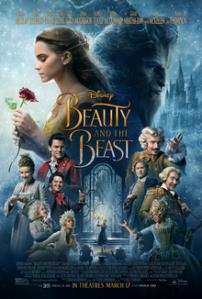 One movie that we missed until the vault unlocked was the animated
Beauty and the Beast
. We didn't want to send the message that girls should be the captives of men, but Belle is a strong character, and we eventually realized that withholding much of childhood culture would isolate our daughter from what everyone else knew. Old habits die hard, as Disney knows. Our daughter is now grown, but a new
Beauty and the Beast
is in theaters and what was once vault material has softened into nostalgia. Recently I've begun to notice differences between original films and remakes when it comes to religion. In the new
Beauty and the Beast
there are only a couple of such instances, but they did make me wonder. In the opening sequence, as Belle is returning her book to Père Robert, a large crucifix stands in the background. Indeed, the camera keeps Belle off-center so as to make the cross obvious in the scene. Clergy and books make sense, and, of course, Belle offers to sacrifice herself for her father—a biblical trope.
When Gaston riles up the angry villagers, Père Robert is once more shown, objecting to the growing violence. Then, unexpectedly, as the castle transforms at the end, a gold finial of Michael the archangel slaying the dragon appears atop one of the towers. Again the symbolism is clear as the beast has allowed Gaston to escape, but the 45-inspired antagonist, unwilling to let grudges go, shoots the beast anyway. As the movie opens the famous Disney castle shows itself topped with that same finial. Is there a deeper message here? It's just a children's movie after all. Yet Père Robert is black and there are two interracial couples in the film. We should be, if I'm viewing this correctly, entering into a more tolerant and accepting world. Prejudice has no place in fantasy. Or reality. There are dragons to be slain here. If there is a deeper conscience at play it's likely only to be found locked away in a vault.