I hope you all enjoyed your Thanksgiving and for most a 4 day weekend. ( I know I enjoyed it).
I spent my Thanksgiving at my mom's house eating until I couldn't anymore, then for the rest of the weekend I spent it pretty much online shopping ( couldn't take physically trying to beat everyone down on Black Friday). I also spent my time curled up with a good book.
I love to read, especially while laying in bed. My husband on the other hand doesn't really appreciate me reading with the light on while he's trying to sleep. So to say the least, most of my nights reading are spent on the couch because of this... Well, until now ( insert evil grin).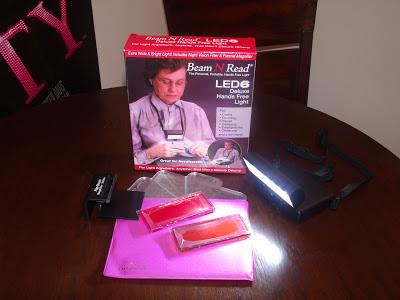 Beam N Read with accessories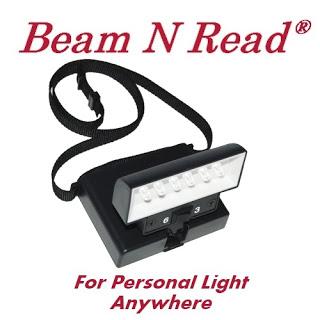 I was sent this awesome device called the Beam N Read. It's a portable light that in my opinion I wish it was invented years ago. I will admit when I first received it, I thought; what could I possibly need with this? But surprisingly, I've used it one night while laying in bed reading a good book. The best part? The light didn't bother my husband whatsoever. The other night I went to curl up with my book again but I couldn't find my light. I went into the garage to ask my husband, who was putting washer fluid in my car, where my light was. Low and behold this man had my light around his neck using it to see where to put the washer fluid. Sneaky man I tell ya.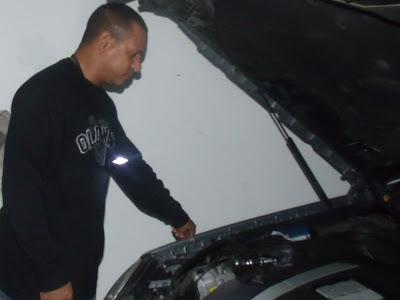 Caught red handed with my Beam N Read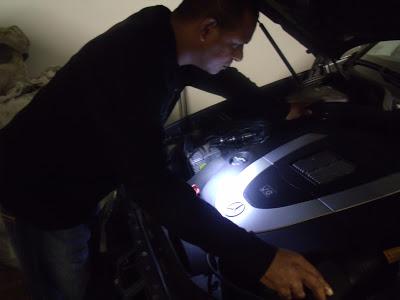 Using my Beam N Read to look for the cap
The Beam N Read comes with 2 colored plates that can be used when you don't to be so "bright". I use the yellow plate over the LED lights when I'm reading in bed so not to disturb my husband. It uses 4 AA batteries. Very easy to use, just flip the light up and it's on. That simple!
Want one of your own? Well here is your chance to win one! Me and a few other bloggers have come together to give away not 1, not 2.. but 10 Beam N Reads! This giveaway is available to US and Canada and will run from from November 28th until December 17th. It's a Rafflecopter giveaway, so be sure to wait a few to let it fully load below.
Good Luck my darlings!
Disclaimer-- I participated in a campaign on behalf of Fashionista Events hosted by Still Blonde after all these Years and Modly Chic for Fashion: I received a review product as a thank you for participating. Fashionista Event bloggers are not responsible for sponsors that do not fulfill their prizes (no follow links are fine)