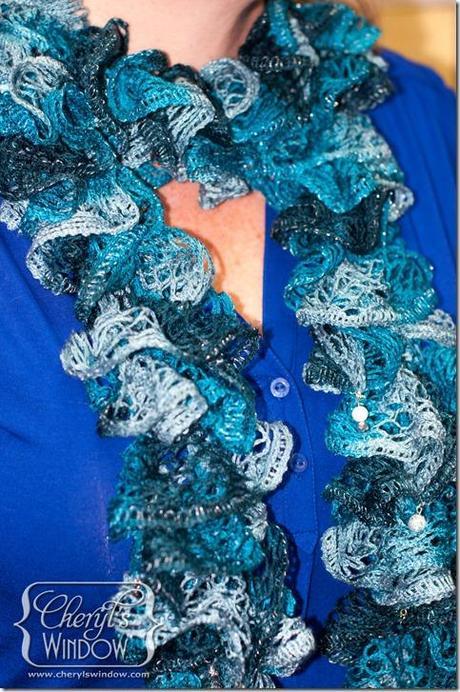 I decided I wanted to learn to knit.  I've tried a few times, but apparently didn't get the hang of it.   A good friend of mine and fellow artist, Debi Crouse, from Studio 301, took some time to show me how to knit some basic stitches.  When I was sick many weeks ago with an upper respiratory infection, I had plenty of resting time on the couch knitting away at super easy scarfs.  The choice of decorative yarn–I used Starbella Yarn– is what makes it so pretty, but in truth it is 5-8 stitches of a basic knit stitch repeated in as many rows as you wish.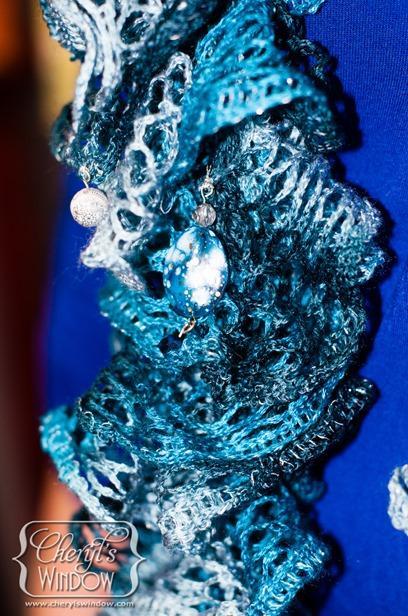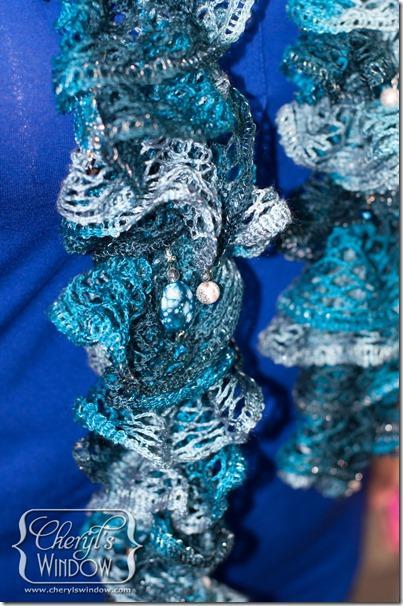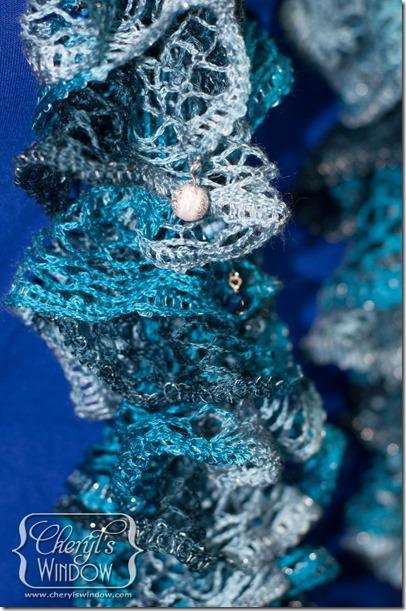 When I chose to create this beautiful turquoise scarf, I realized I had some perfectly coordinated beads in my 'Tis the Season collection from Prima Bead.  So, I wrapped a few beads using headpins and a wrapped loop method as well as created a few drop beads.  I then randomly placed these throughout the scarf.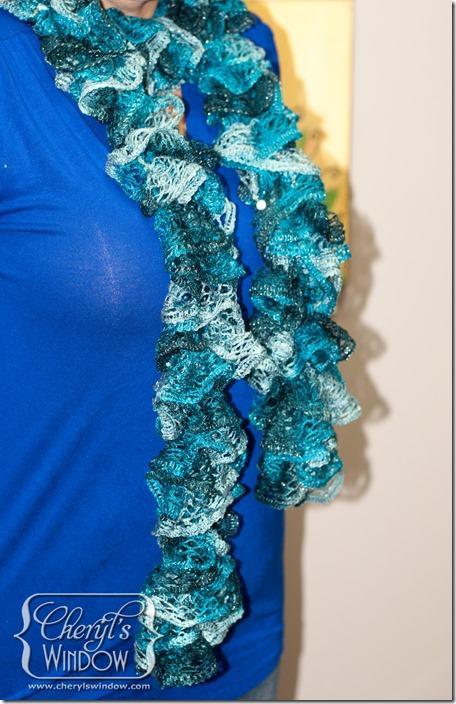 This is definitely more of a fashion scarf.  With the open-whole weave of the yarn and the dangly beads, I wouldn't wrap this around multiple times or try to tie this in a knot.  However, just wrapping it in a simple loop around your neck or even clasping it with a beautiful scarf clip would be a gorgeous.
This is definitely a beginner's knitting project and with some basic wire wrapping skills, you could easily recreate this project and have another Quick n Easy DIY Hand-made gift project for the holidays.
Are you making any handmade gifts for the holidays? If you are, I also invite you to check out Susan K Weckesser's Christmas Love Campaign and her Design Team's Hand-Made Christmas projects. There are lots of prize packages being offered throughout the Holiday Season.