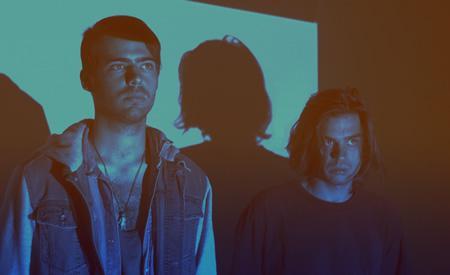 photo: Alyssa Davida Kazew
Electronic duo Thomas Mullarney III and Jacob Gossett are Beacon. They made a name for themselves doing lots of remixes for mainstream acts. Their new EP No Body sees them dreamy ambient soundscapes floating above pulsating bass lines. The lyrics are rather dark, belying the chill-out mood of the music. It is this combination however, that lifts the EP above everyday electronic musings. The Girl in a Coma may never wake up from her sleep, but listener will keep coming back to visit her. The title track is offered as a free download.

No Body is released thru Moodget Records. Release date: November 15th.
Tracks:
See Through You
No Body
Exhale
Girl in a Coma
11/11 New York, NY @ Brooklyn Electronic Music Festival (w/ Matthew Dear, Diamond Rings + more)
11/12 New York, NY @ Lit Lounge (w/ Michna)
11/15 New York, NY @ Glasslands (w/ Diamond Black Hearted Boy + Heathered Pearls)