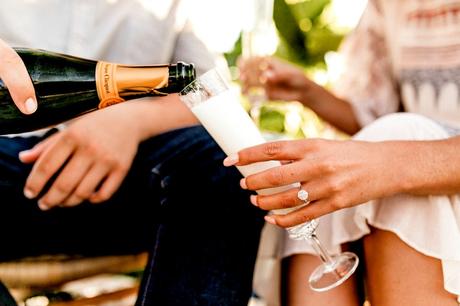 We have had some exciting family news here recentlyour youngest son,  Hunteris now engaged to his gorgeous girlfriend Megan!They have been together nearly seven years already!
When we heard a proposal was in the worksEllis asked her brother if we could help with the proposal set up.We were so excited when Hunter said yes to our offer!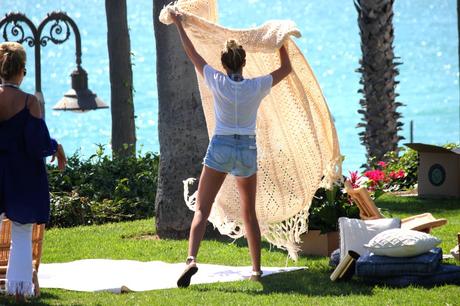 Ellis scouted a perfect spot in San Clementeon the grass overlooking the beach for Hunter to pop the question!Also perfect, a corner, around the building,  for the families to hide behind so we could all celebrate this life event after the private proposal!
Ellis and I even did a setup run  through in my backyard the week before with picturesso that we could pop it all up in a flash!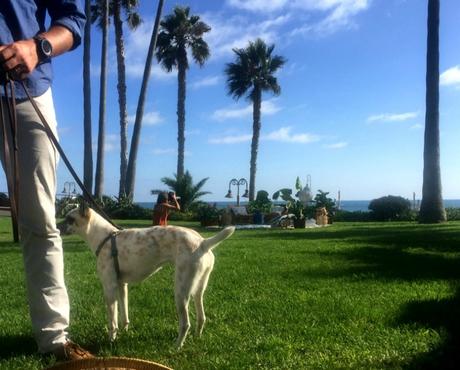 Ellis and her husband Elliotand their pup Aspendrove up in the morning from San Diegoto the site at recently restoredOld Hanson Beach Club in San Clementeto guarantee the perfect spot overlooking the ocean!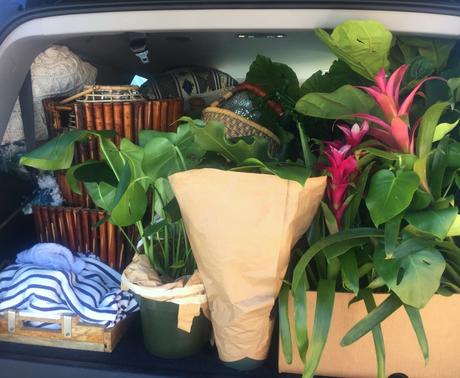 Jeff and I arrived in the afternoonwith a car completely packed to the roofwith our styling props!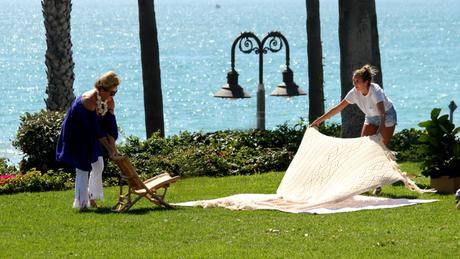 Because we had pictures and styling  decisions pre doneset up was pretty much a snap!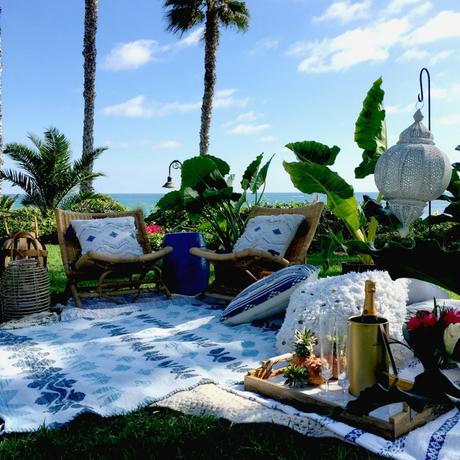 We wanted to create an intimate space with a modern Hawaiian  flairsince they had both returned from vacation there, with Megan's family!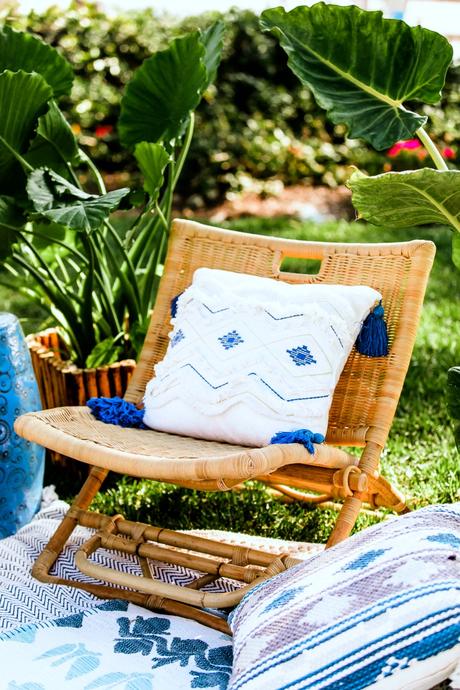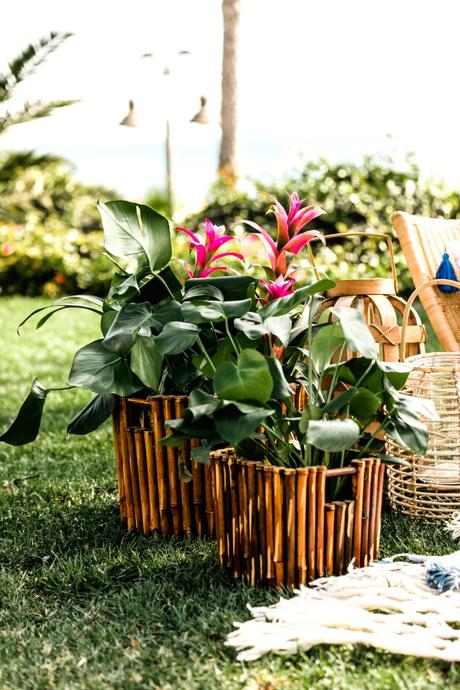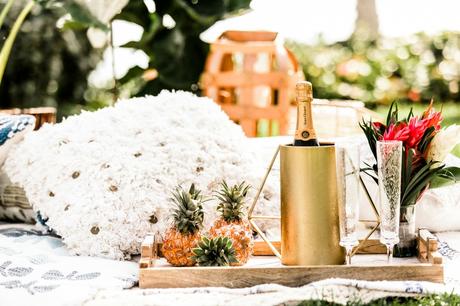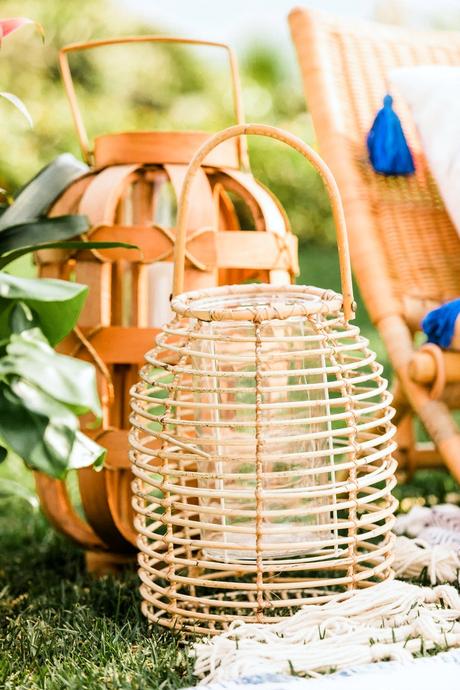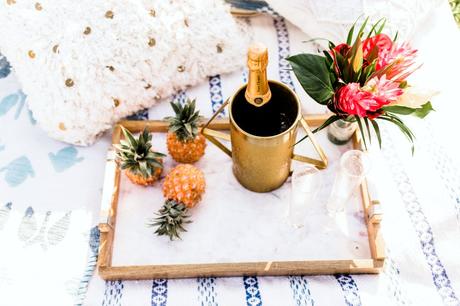 We had champagne on icewith toasting goblets for the couple!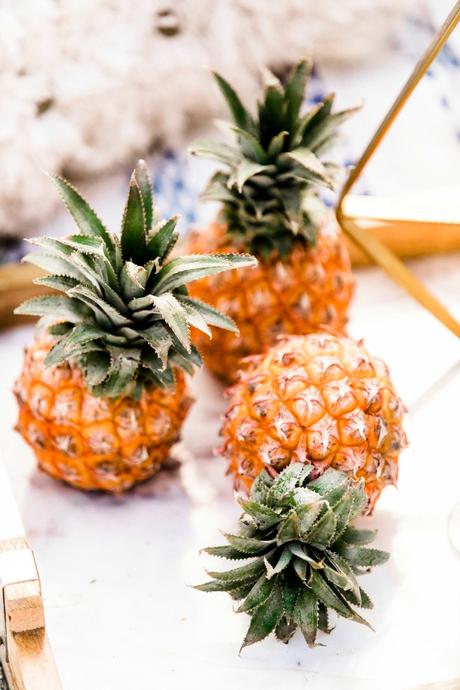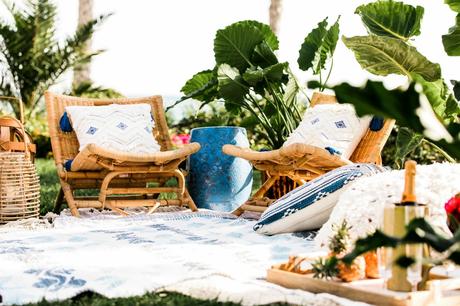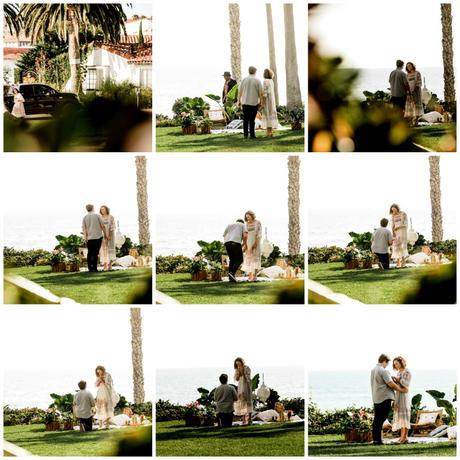 When we heard by text Hunter was nearby we all went to our hiding corner.Our wonderful photographer Lindseywas also in placeto capture the moments forever!
In the first picture is Megan getting out of the truck.
We had gotten her there on a rouse of a big family dinnerso walking upshe thought she had arrived at a new restaurant.
In the second picturewas a perfect illustrationthat you can't control everything in life.
In the time we had left to wait an interested gentleman became enthralled with the setup. It was  a few long minutes for Hunter ...waiting for the gentleman to move onso Hunter could do his proposal!
But it all went off wonderfullyand 

'She said Yes!'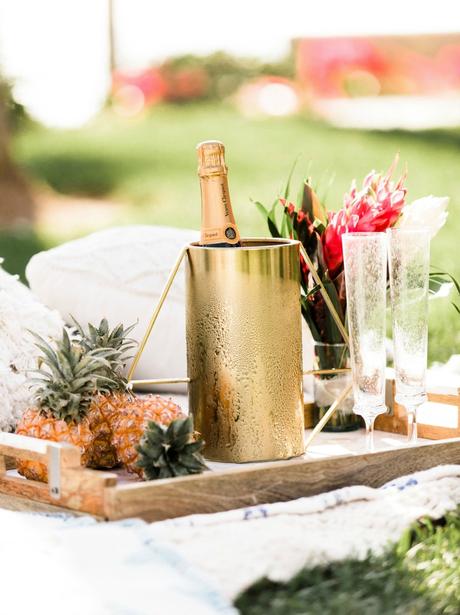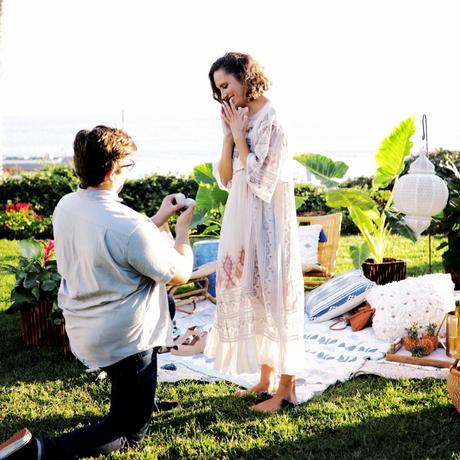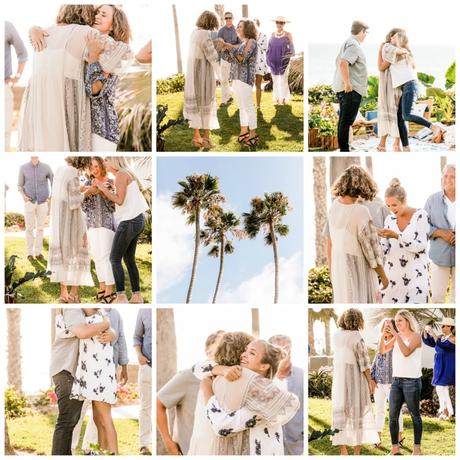 Afterwards it was family hugs all around!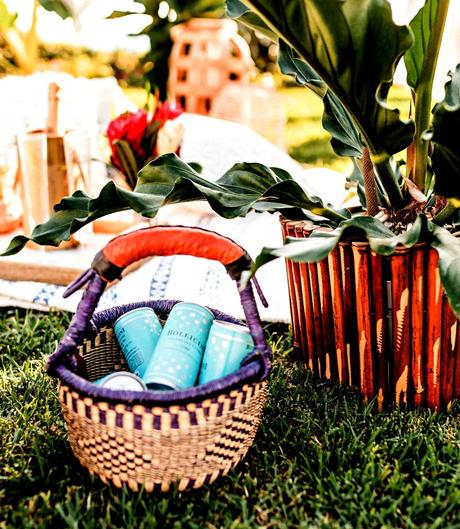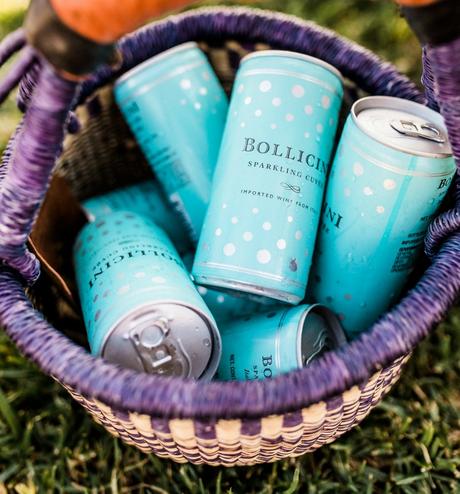 We brought canned champagne on iceso the family could also toast to the engagementwhile our gorgeous couple had engagement photos done with the photographer!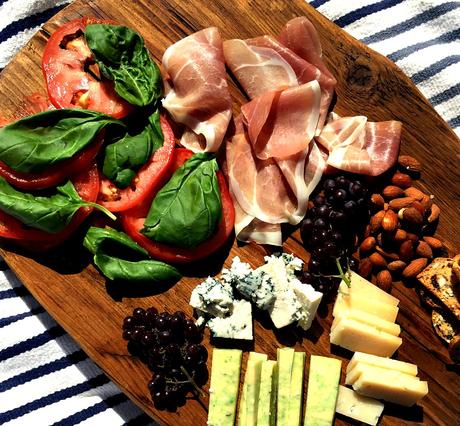 Ellis did a tasty nibbles board so we would have appetizersbefore we all went out to dinnerto celebratethe joining of our two families!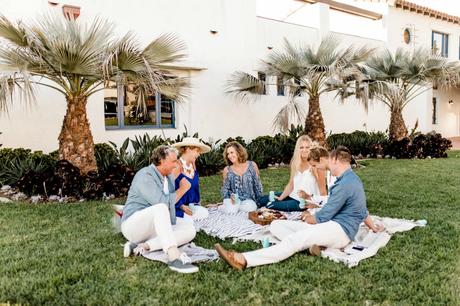 It was the perfect way so put down life memoriesof the eventand celebrate such a momentous occasion!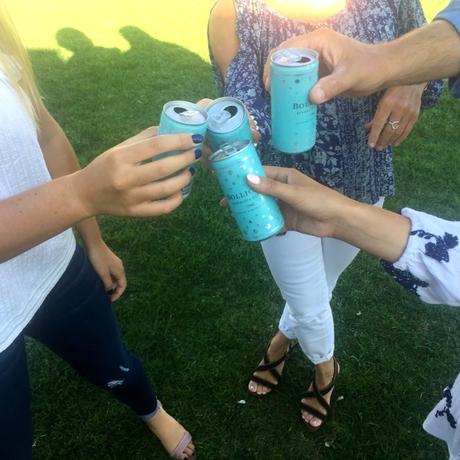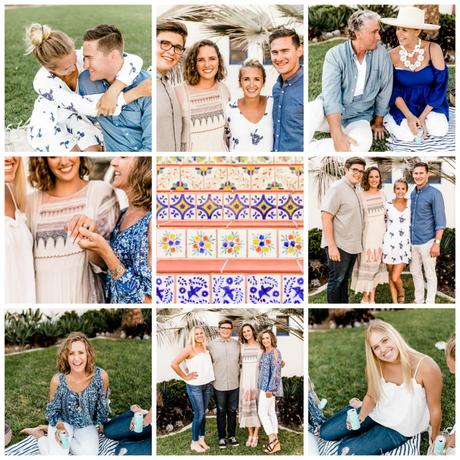 It was all smiles for new family pictures!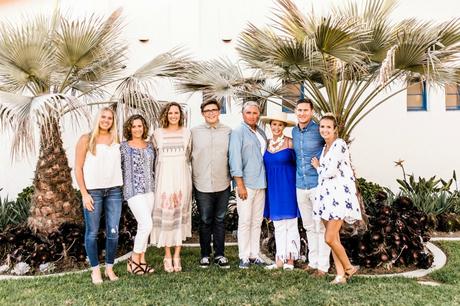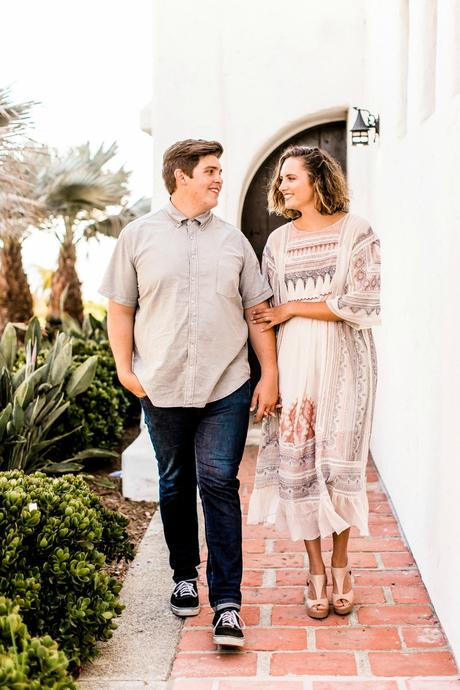 The newly engaged couple!And how perfect did Megan's new dress from Anthropologiework out for the occasion and venue!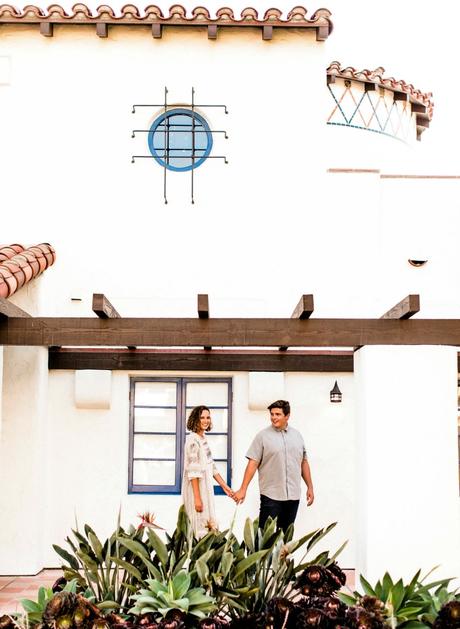 Big thanks to our fabulous photographer 

Lindsey Marie

for capturing a life momentwith such personal warmth and artistry! 
The older I getthe more I truly appreciate great photos of life happenings!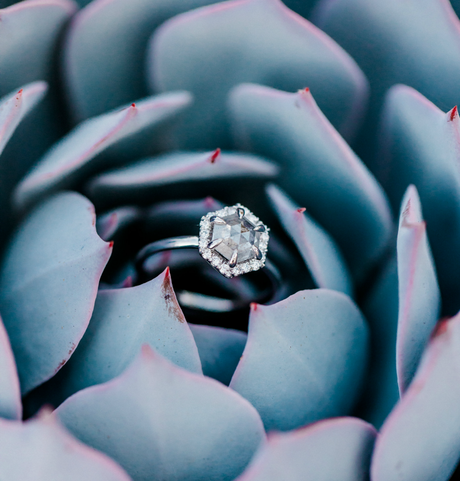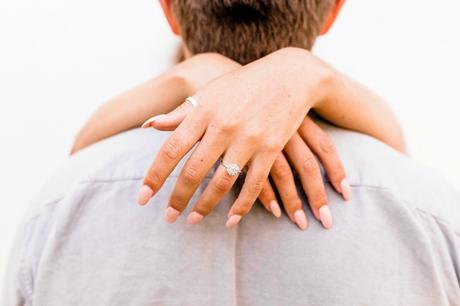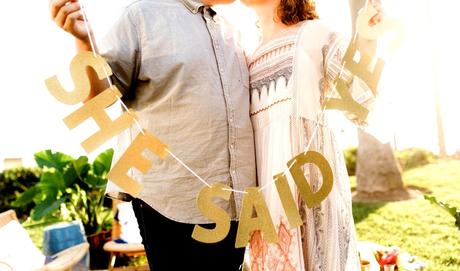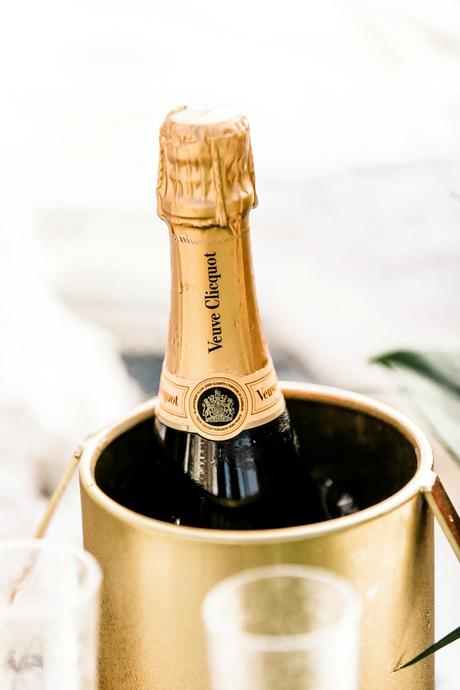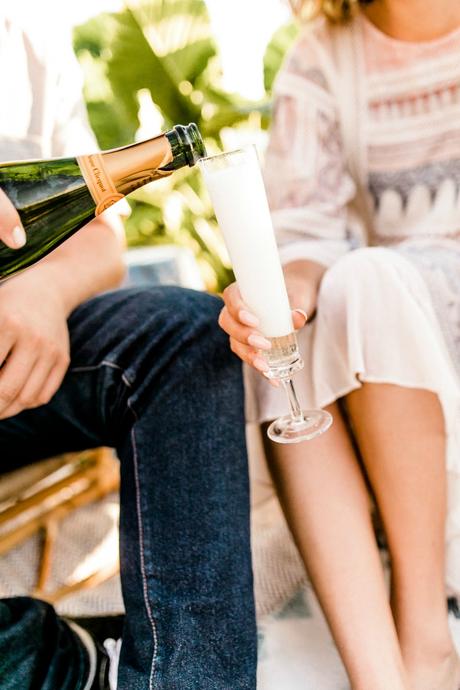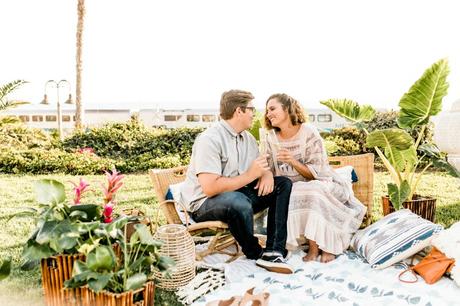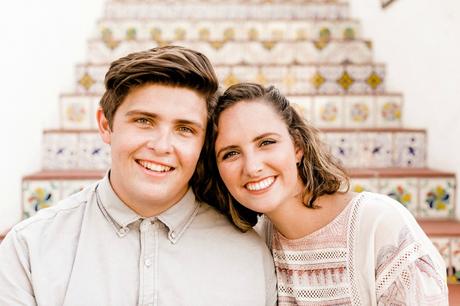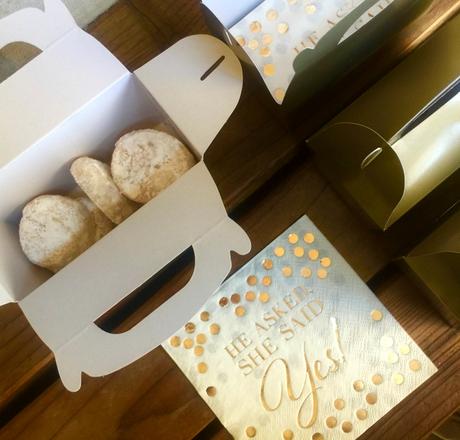 We finished off the event with Mexican Wedding Cookies boxed up for everyone!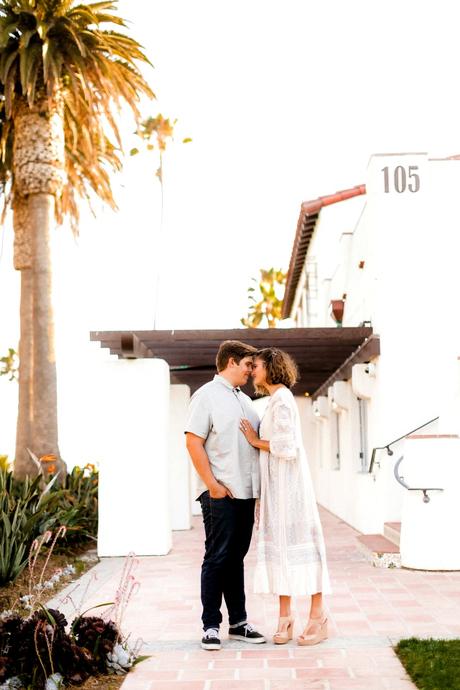 Wishing these two a life full of love and happiness!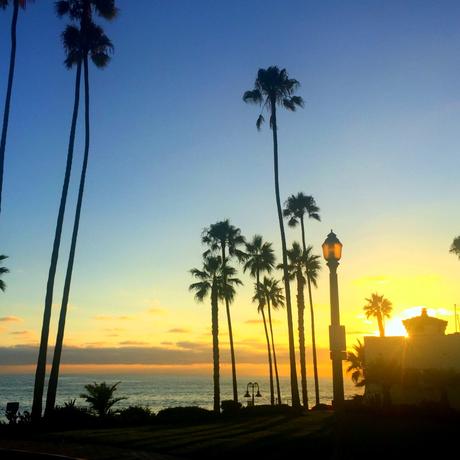 As always my friends


I wish you love and joy

as you style your life