This shop has been compensated by Collective Bias, Inc. and its advertiser. All opinions are mine alone. 
#BeBeachBlonde #CollectiveBias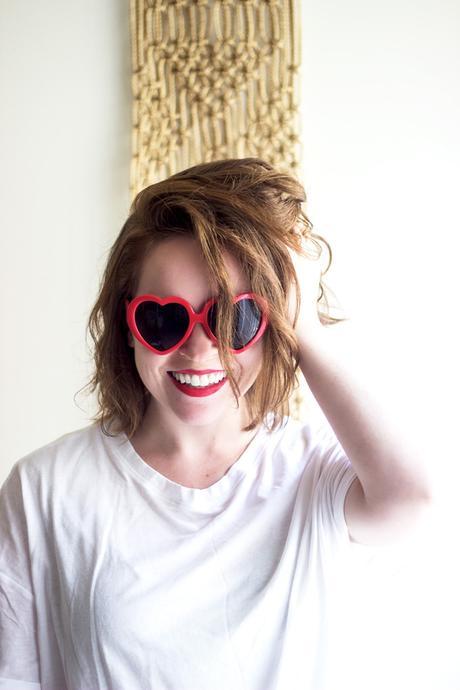 Summer is coming and I couldn't be happier about it! This winter was pretty brutal. Most of my days were spent stuck inside the house while the world around me closed down. At one point, it felt as though Summer and the sun would never return. But here we are; the heat is rising and Summer is just around the corner!
One of my favorite parts about Summer is that I don't really need to do my hair. I can easily get away with that windblown waves look, and it's totally acceptable. When you think of "beach-waves" it is generally associated with long, blonde hair. But guys, let's not let them have all the fun! It's possible for any hair color or hair type to get and rock that look, especially using the new John Frieda® Beach Blonde™ Collection. 

I'm going to share my easy-peasy beach-wave tutorial for short hair, but this is how I get the look when I have long hair, too!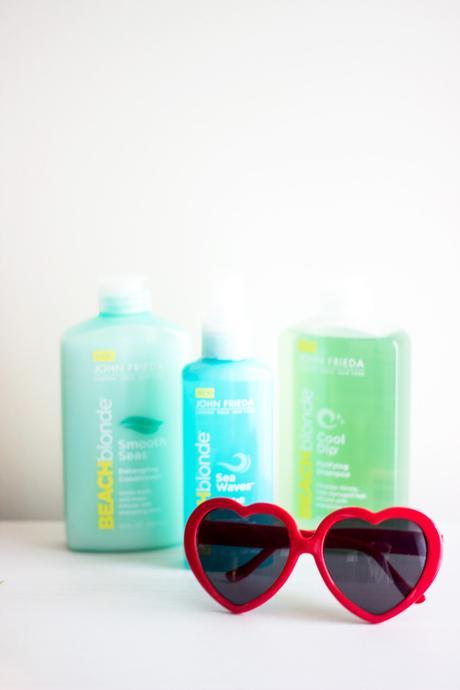 First, wash your hair with the new 

John Frieda® Beach Blonde™ Collection Smooth Seas Shampoo and the Cool Dip Conditioner. Both of these smell wonderfully beachy and have a cooling affect that I loved.




Then towel dry your hair with a soft, cotton towel by scrunching. Don't use a terry-cloth towel and don't rub your hair as that will cause it to be frizzy and break.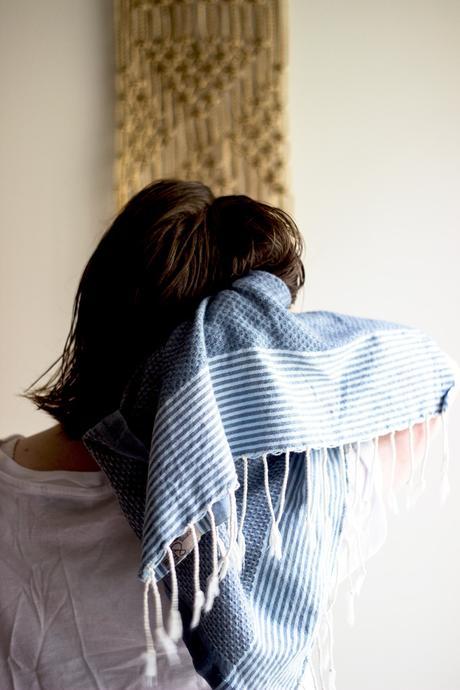 Comb out your hair from bottom to top with a wide-tooth comb, then whip your hair around a little to make it piecey.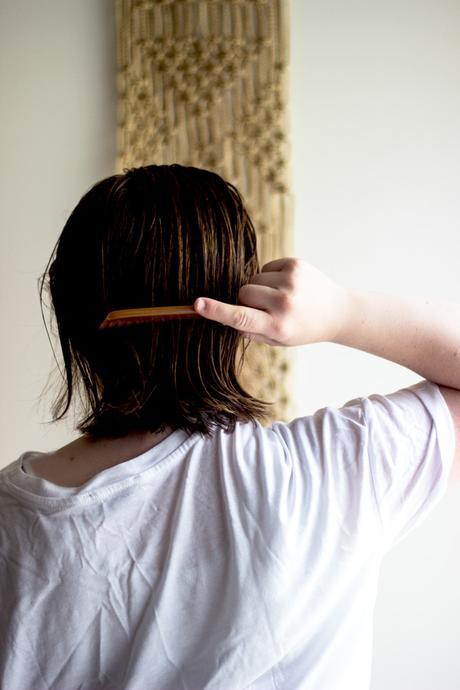 Part your hair with your fingers on the opposite side you usually part it and then scrunch from the ends to the roots.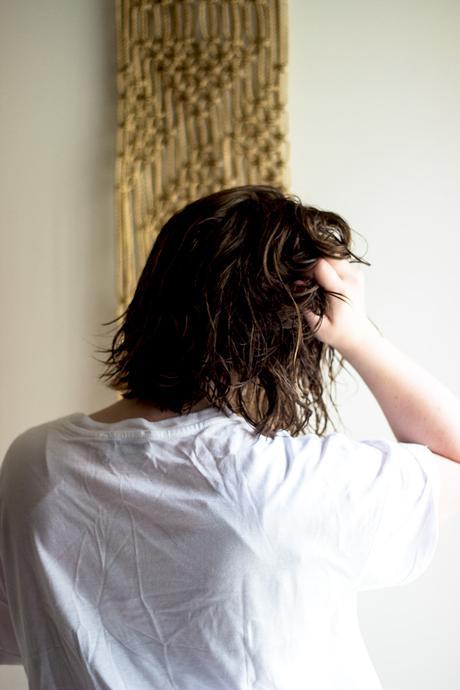 Now, you wait. Do not use a blow dryer as it will ruin the natural wave you are trying to create. Allow your hair to air dry. When it's just a little damp, spray in the new 

John Frieda® Beach Blonde™ Collection Sea Waves Salt Spray. You can really do this step at any time during the process. I like to wait until it's almost dry so I get more of a textured look rather than a deliberately wavy look.




*TIP* I like to lay down on my hair (scrunch it together- under your head first and lay on your back) if I have extra time. It really adds to the waves and I get to have an excuse to relax.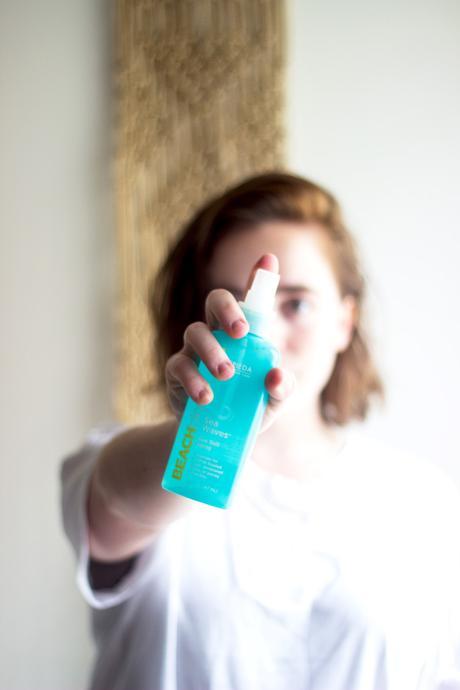 Allow your hair to dry all the way, then switch your part back to it's normal spot with your fingers. This will give your part volume without the blowdryer.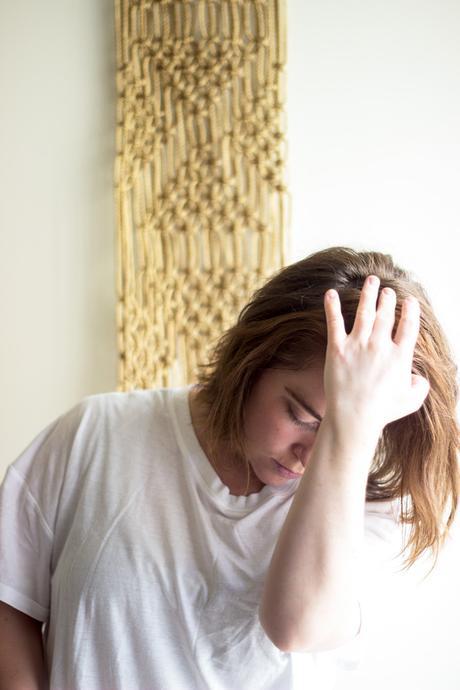 Use your flat iron to fix any pieces that need fixing. I use it as little as possible and only add curl to pieces that are flat or smooth piece that got a little crazy. This is supposed to be a natural look, so don't get too flat-iron-happy.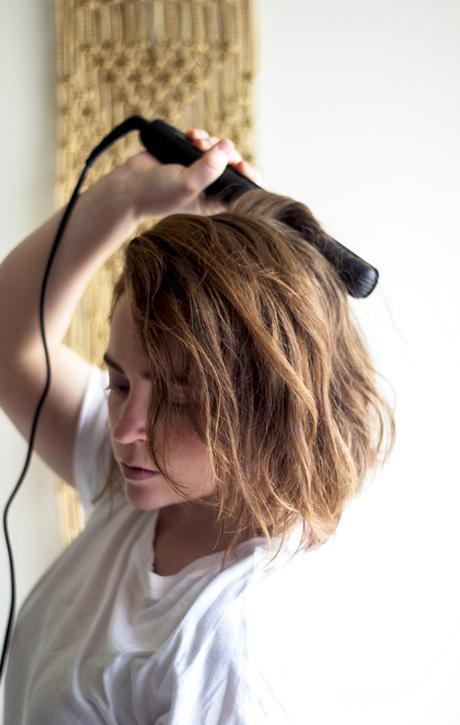 I decided to add a little more of the Salt Spray at this point.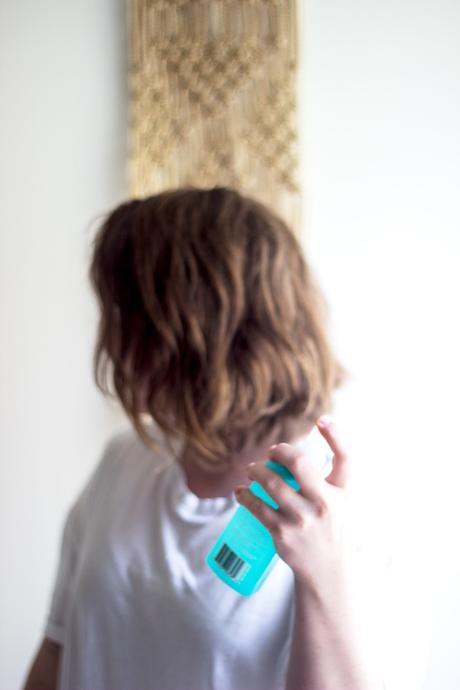 Then, you're done! It looks like you've just come from the beach with your perfectly-not-so-perfect waves.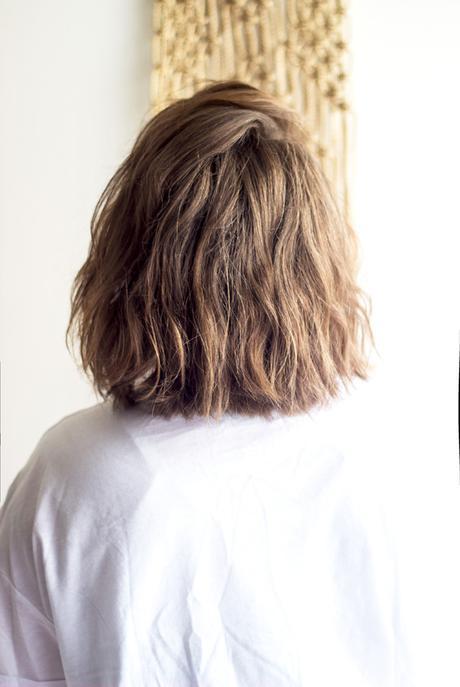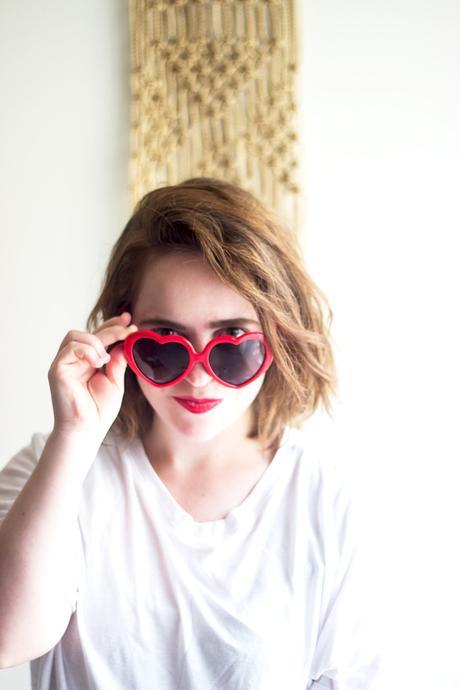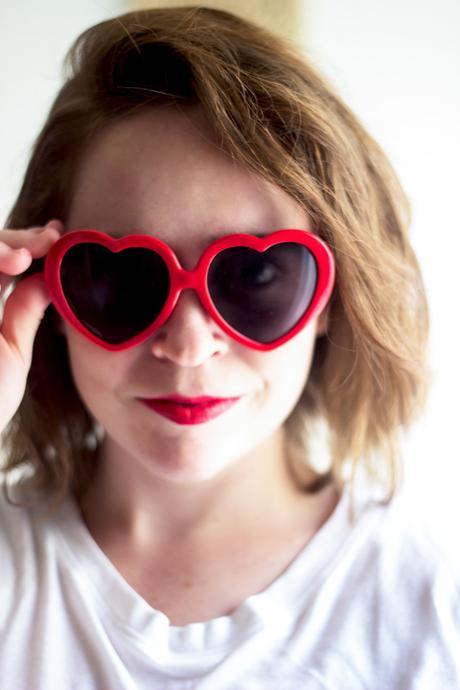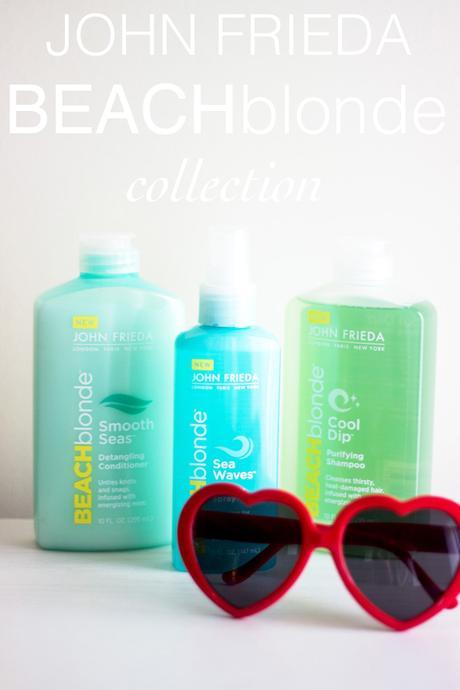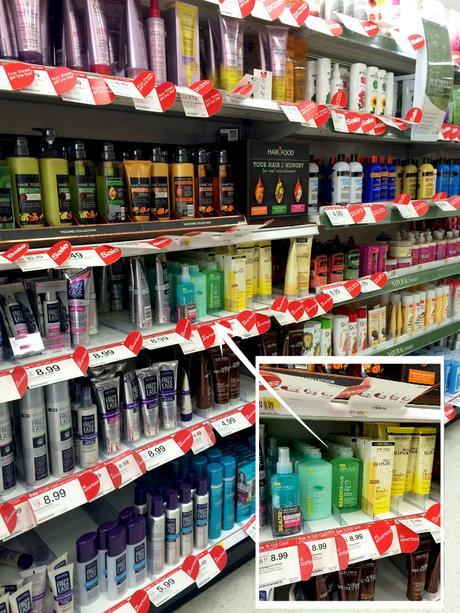 I love this new John Frieda® Beach Blonde™ Collection. It is light, cooling, and infused with sea salt and coconut scents. Let me know if you give it a try! I'd love to see your results.
Now it's time to hit the beach! Or, at least pretend to with our windblown waves... 
P.S. You can pick up some similar sunglasses at Target or Target online!