This week has been very eventful so far.  I am just now coming up for air and thought I would share a freshly completed Design Board Package with you.  I have done several beachy feel design boards and each one has their own unique twist.   This one is no different.
When Roxxan contacted me, she was just finishing up the remodel on her beach condo.  Her words where " I want it to have a Sophisticated Beach Glam Feel."
Here is the Design Board I came up with for her living and dining area...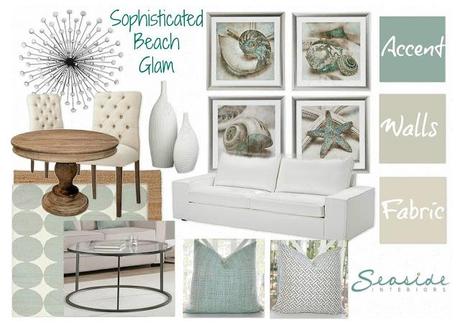 I liked working with such a soft pallet while adding texture to build depth in both the dining area and living room.  Roxxan has done an amazing job of putting the condo together and picking out the paint and lighting.  My job was too pull it all together.
As my starting point, I came across this set of gorgeous framed beach wall art and went from there.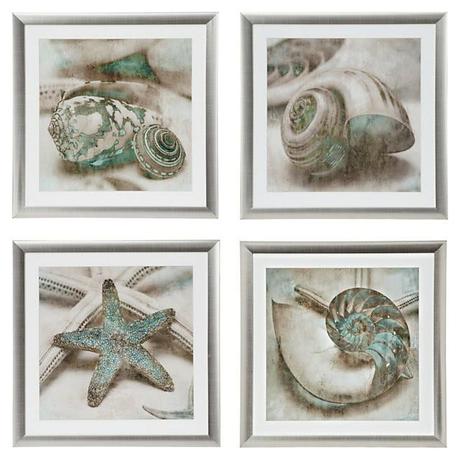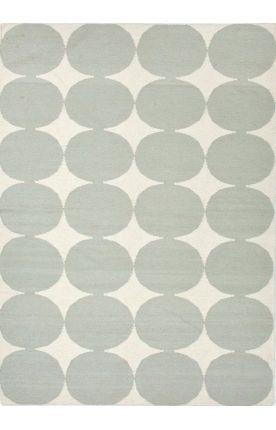 A soft and modern area rug will be the grounding point of the dining area.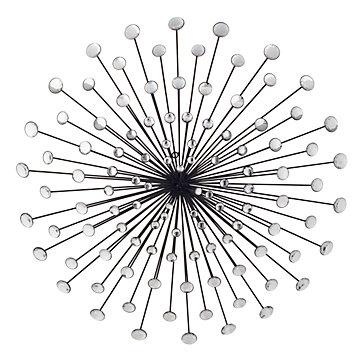 Bringing in a little bling!!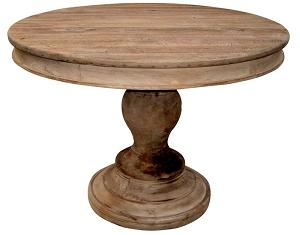 A gorgeous natural white wash on a pedestal dining table will bring a lot of character and warmth to the space.  
Two different pillows, one in a soft aquamarine with texture and the other with a geometric print bring in enough color and interest for the white sofa.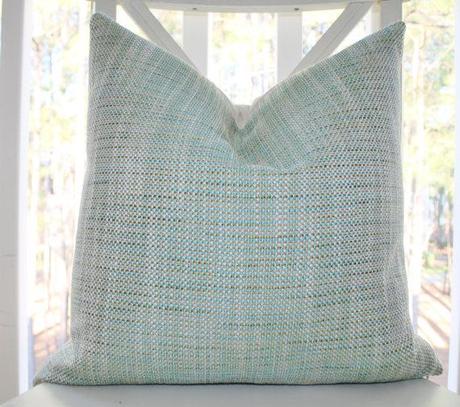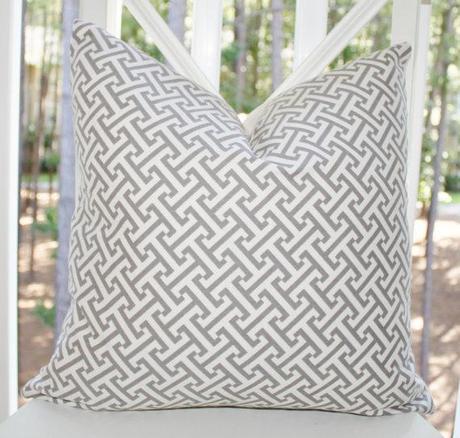 The condo measures 1180 sq. feet so creating the most functional room layout to fit the space is key.  This room layout covers the Dining/Living Area of the condo.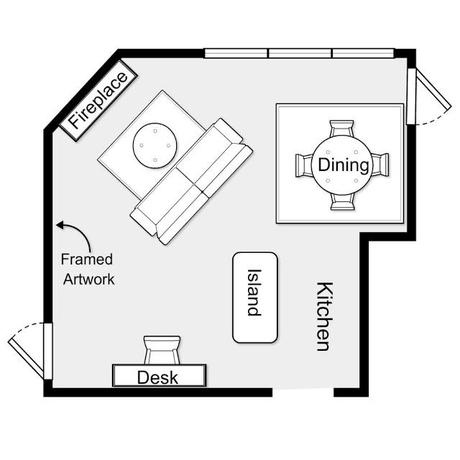 It was great to see the photos of the condo after Roxxan had completed the initial renovation to get a sense of the place and her design style.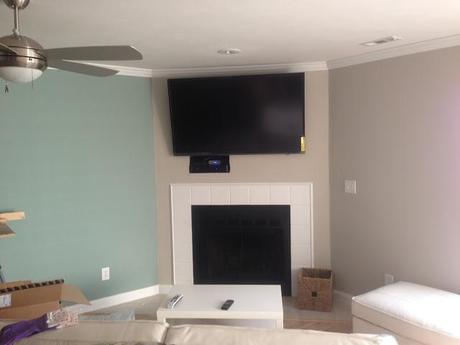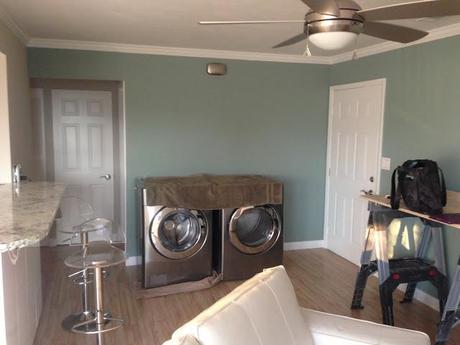 In place of the washer and dryer will be a desk area with some great artwork above.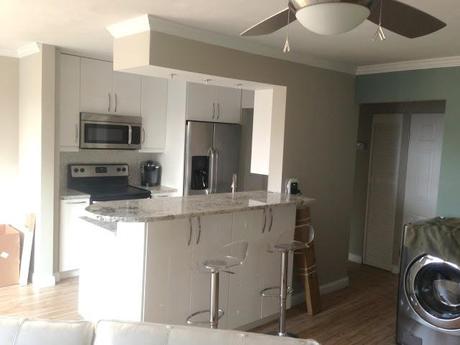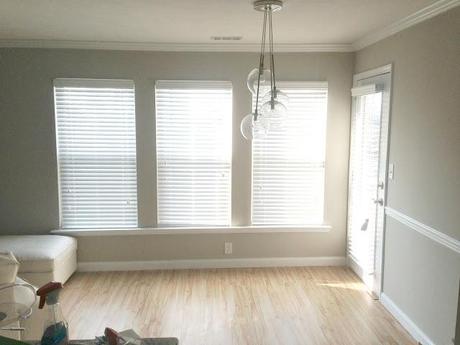 This will be the spot for the future dining area.
I think once everything is in place and finished, this space will look gorgeous!