Well it's safe to say I am the most indecisive person on the planet. The fabulous Aubrey spruced up my header for me...again. This is the exact look that I was going for...it's the one, people! I made it my phone background and everything ;)
Anyway.
I've always loved tattoos. They're a special form of art. A way to express oneself. They tell stories. Stir up memories. I just love asking people the meaning behind their tattoos,  and watching the sparkle in their eyes as they are reminded of why they got the tattoo in the first place. I have 2 tattoos, one on each side. My first tattoo was well thought out; I planned it out for over a year. It's much bigger than the tattoo that I'm going to share with y'all today. Maybe I'll do a post on my other tattoo in the future.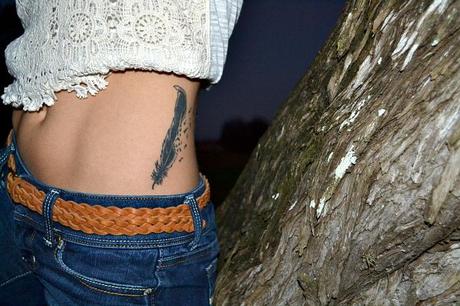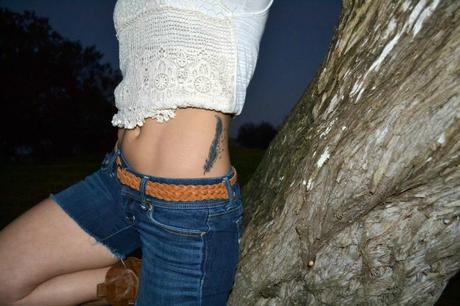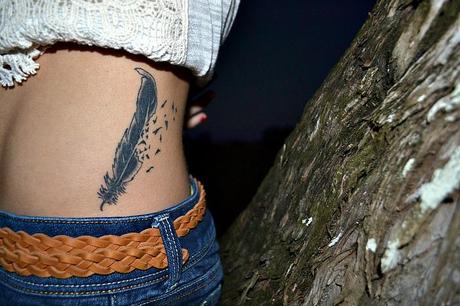 I got this tattoo the day before Thanksgiving 2012. I was getting dinner & drinks with 2 of my girlfriends. We didn't plan on getting tattoos. But after dinner we decided that we all wanted to go get them together...and we did just that, spur of the moment tattoos. We each got a different type of feather, on a different spot on our bodies. They each mean something different to us, but also remind us of our friendship. No matter where we are in life, in a sense, we're always together.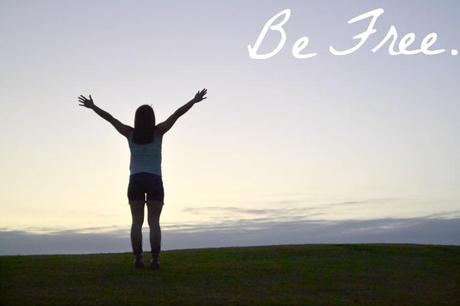 I love this tattoo, because of what it represents to me. It reminds me of where I was in life when I got it...what I was going through and how I kept fighting to come out on top. It reminds me to not be afraid of living life. It reminds me to take risks. It reminds me to break away from the norm and go after what my heart wants. It reminds me to never conform. To never settle. To never stop dreaming. It reminds me that I am free!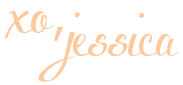 lovelylittlethingsblog.com