Hey guys,
A few months ago I set off with the plan to share at least one recipe with you a week. Unlike a lot of students I know, I don't tend to live on beans on toast or microwave meals. I'm one of these weirdos who actually cooks a proper meal every night!
However my vow to share my food with you weekly has failed miserably and I think this is only the second post? Darn it, I really need to stick to these weekly posts!
Anyways, today I've been giving something new a try and I thought I'd share the recipe with you. Because honestly, its super easy & for any of you out there who are (
like me)
obsessed with TV food shows like Man V Food, I guarantee you'll be drooling at your computer screens once you've finished reading!
So here is my super easy slow cooker pulled pork recipe!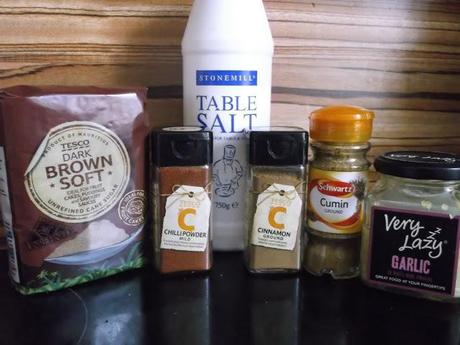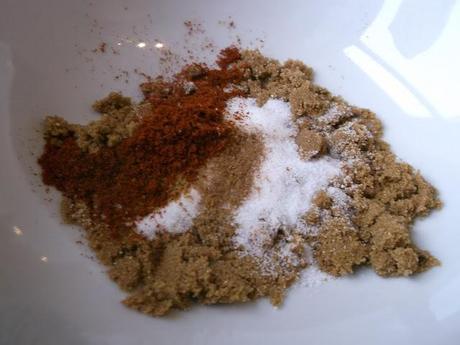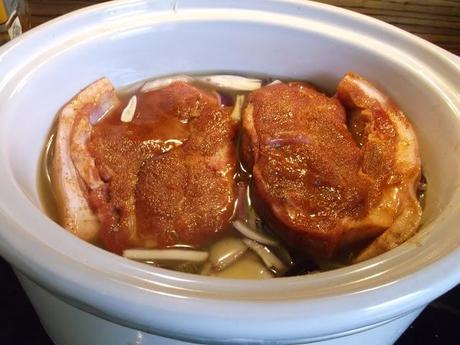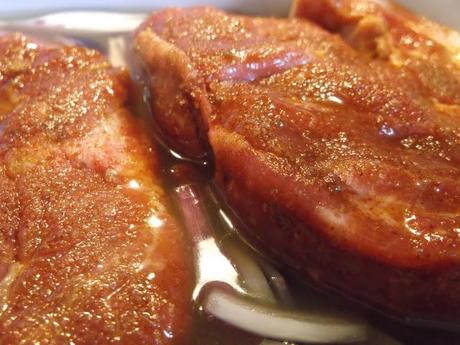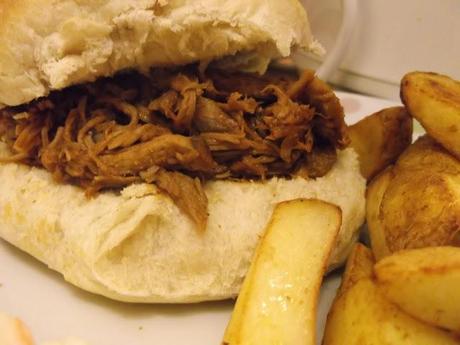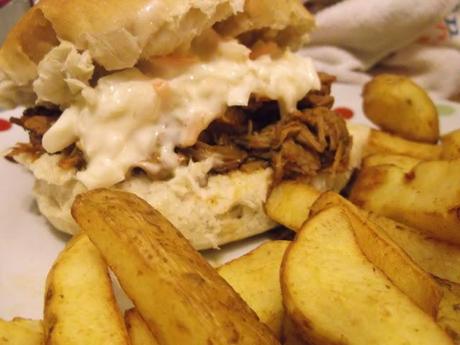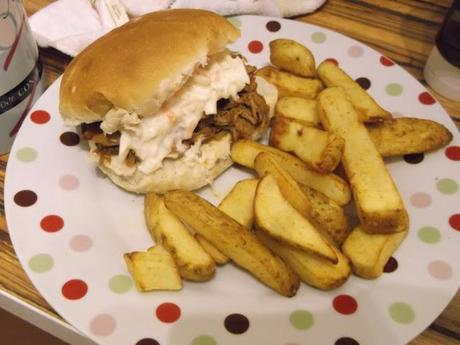 I
ngredients:
2

medium

yellow onions

, thinly sliced
4

medium

garlic cloves

, thinly sliced
1 cup

chicken stock
1 tablespoon
brown sugar
1 tablespoon
chili powder
1 tablespoon

salt

,
1/2 teaspoon
ground cumin
1/4 teaspoon
ground cinnamon
1

(4-1/2- to 5-pound) boneless

pork shoulder, fat removed.
2 cups

barbecue sauce

(optional)
1.
Place the chopped onions and garlic in an even layer in the slow cooker and pour in the stock or broth.
2.
Combine the sugar, chili powder, measured salt, cumin, and cinnamon in a small bowl. Pat the pork dry with paper towels & rub the spice mixture all over the pork.
Place the meat on top of the onions and garlic. Cover and cook until the pork is fork tender, about 6 to 8 hours on high or 8 to 10 hours on low.
3.
Turn off the slow cooker and remove the pork to a cutting board. Set a fine-mesh strainer over a medium heatproof bowl. Pour the onion mixture from the slow cooker through the strainer and return the solids to the slow cooker. Set the strained liquid aside.
4
. Using 2 forks, shred the meat into bite-sized pieces, discarding any large pieces of fat. Return the shredded meat to the slow cooker, add the barbecue sauce, if using, and mix to combine. If you're not using barbecue sauce, use a spoon to skim and discard the fat from the surface of the strained cooking liquid, and then add 1/4 cup of the liquid at a time to the slow cooker until the pork is just moistened. Taste and season with salt as needed.
___________________________________________________
I seriously recommend if you haven't invested in a slow cooker, to do so. So many of my favorite meals are done in the slow cooker & if you're a student & in & out of your flat/house its ideal!
In these photos I have pinched my flat mates larger cooker as I have a 1.5lr one that could only fit 1 small joint in. But the upside to mine is it only cost £15 from B&M bargains!
Otherwise most bigger ones are around the £25 mark in most supermarkets.
Would you try this recipe?
Facebook
|
Twitter
|
Instagram