To those lucky enough to be going to WonderCon 2012 this weekend…you will be in for an exclusive treat!
This is what MTV.com says;
In addition to Universal hosting a panel showcasing the film, director Peter Berg and star Brooklyn Decker will be signing exclusive artwork for the movie designed by comics artist Jock.

MTV News has an exclusive first look at the poster that shows off "Battleship's" alien villains. We don't know too much about the extraterrestrials, but they look pretty intimidating right here and now. And, as Jock worked as a concept designer on the film, it seems safe to say that this version is a good representation of what we'll be seeing on the big screen.
Here's a sample.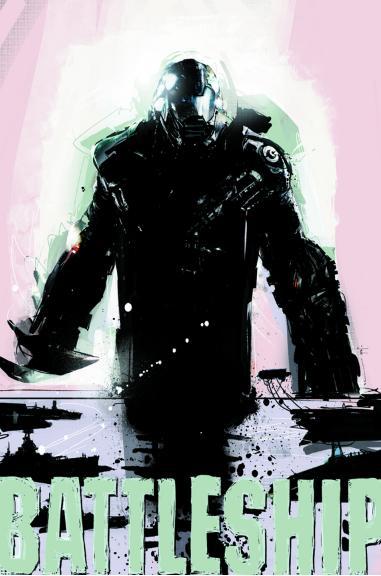 Unfortunately, this poster doesn't have anything to do with Alexander Skarsgard…but it does give you a sense of what the aliens will look like in the movie. We figured we would give you a sense of what you'll find at WonderCon!
MTV goes on to say…
Hopefully he (Peter Berg), Decker and Alexander Skarsgard will be a bit more liberal in their discussion of the extraterrestrials during their panel at WonderCon as they've come to the forefront in a lot of the movie's recent marketing. But we likely won't find out who those aliens are and what they're doing invading Earth until the film comes out on May 18.
Honestly…who cares about the aliens? I just want to see Alex wearing a naval uniform. (Yes, I'm shallow and I freely admit it! LOL) Don't they know that if they REALLY want to promote this movie, all they have to do is show pictures of Alex dressed in various uniforms and posing, and we'll…BE THERE?
What do you think? Share your thoughts below!