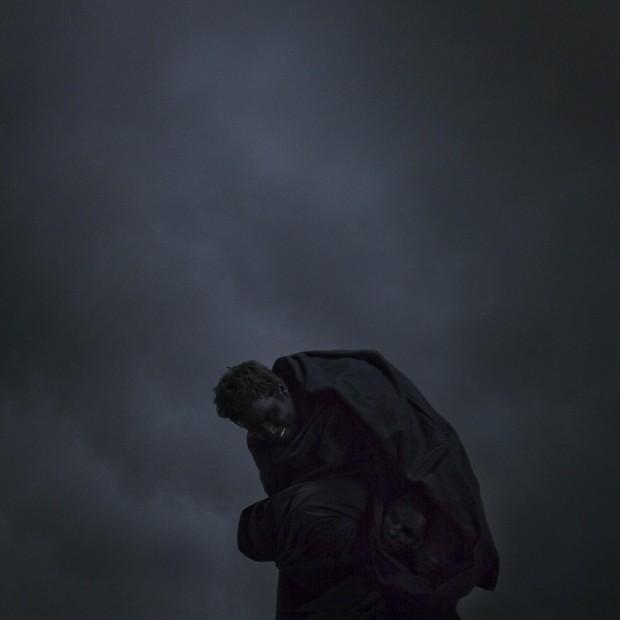 Back in 2010, Cerulean, the debut album from Will Wiesenfeld under his Baths moniker, emerged at a rather apt moment. As the LA beat scene was beginning to see a significant rise in profile, Wiesenfeld's spirograph structures and jangling pop style drew inspiration from that particular realm, but also offered something in return. The unusual, cluttered beats combined with falsetto singing provided something abstract, off-kilter and wildly fascinating.
After focusing his approach with Pop Music/False B Side's (a collection of Cerulean era material and the record that first introduced me to Baths), the multi-instrumentalist chose to expand his repertoire further with Obsidian. Adding several more layers and a significant number of darker shades, his latest full length takes his previous style and reflects it in a gloomy mirror of introspection.
Since his last musical outing, Wiesenfeld contracted a dangerous bout of E. Coli, which debilitated his body and left him facing death head on. Not surprisingly, this experience altered his mood, his view of everything around him and his artistic approach. Whether focusing on exorcised thoughts on self-harm, control of his body, failing relationships, his disconnect with those around him or the frighteningly warm embrace of death, this record is dripping with dark confessions. Wiesenfeld isn't afraid to expose his heart and the murky underlining of his mind — he does so through a combination of blunt honesty, wry wit and stark self depravation that not only snags your ear, but draws you in closer.
These themes, of course, are aided by the musicality of Obsidian. The pacing of this project is noticeably slower and less frantic (with some exceptions), and though Baths uses a number of previously heard signatures, he also tweaks them and coats them with a denser shade. Distorted rumblings, minor chords and scuzzy synth sounds are just a few examples of the ways in which Wiesenfeld has significantly dimmed the lights on his musical sensibilities. Though these bleak elements are present, Obsidian works well because of the contrast it provides. Despite the cold imagery often projected, there's no doubting that this is a pop record at heart, albeit one with a more insidious nature. Still, the lighter tones peppered throughout, along with a bundle of dreamlike melodies and harmonies, project a more joyous, ethereal manner. The beautiful and haunting "Ironworks" is a prime example, blending piano riffs, rising strings and interweaving vocals for a gorgeous, heart aching combination.
Obsidian marks a significant growth for its creator, showing that great pop music can be born from taking chances and heading into more prickly territories. While Wiesenfeld's inspiration may have risen from an emotional abyss, the byproduct of those challenges has resulted in a beautiful body of work.