If you haven't noticed, we kind of have a lot going on over here.  From my home office makeover, to our kitchen renovation, to our half bathroom/laundry gut job, things have been moving along. This is my year to get things done!
I've mentioned the kitchen renovation a few times now, but I haven't talked as much about our half bath/laundry room.  Last August I showed you the shocking pictures and shared my vision for the space.  You can read the full post here, but here are a few pictures to refresh your memory. It ain't pretty.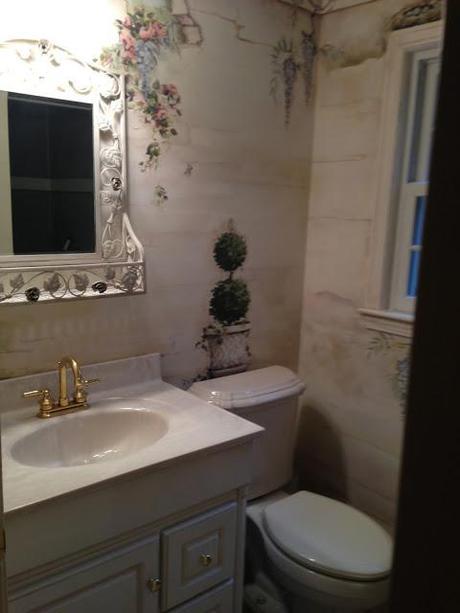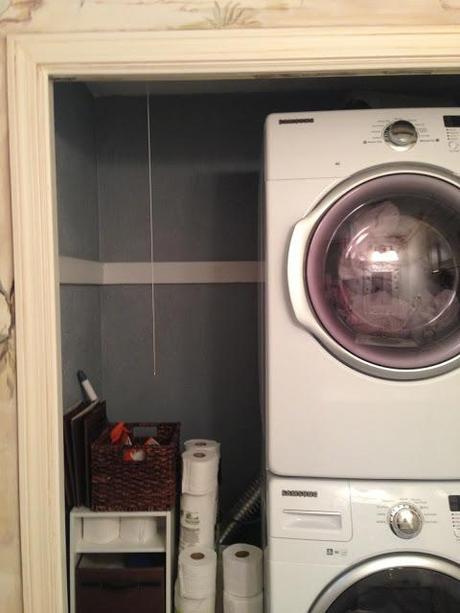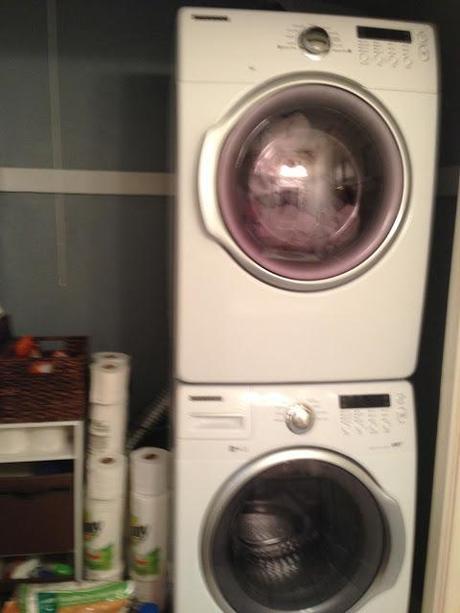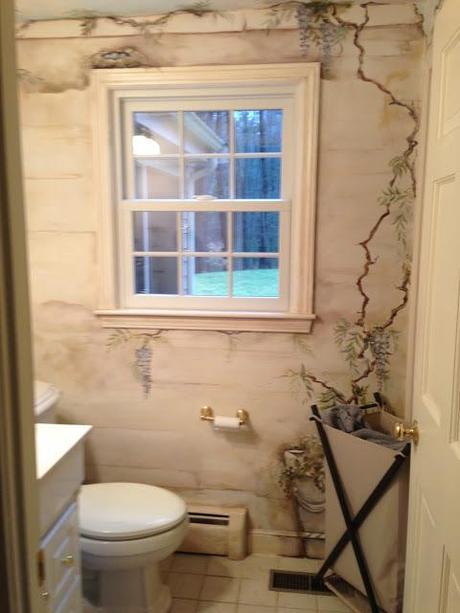 As you can see, it's a pretty small space and based on how it's currently looking, almost anything will be an improvement.  
To make the space feel larger, we had the frame around the laundry closet removed.  Now the space will just be one big room.  It might seem strange to some people to have a washer and dryer in your bathroom with no separation of space, but don't fret, we're making the washer and dryer area very pretty.  :)  
I've finally picked out most of the finishes.  
As you can see, I'm sticking to a pretty neutral palette of grays and whites.  We're installing white shaker style cabinets above the laundry.  I failed to include a picture of them.  The Formica Smoke Quarstone countertop will go above our washer and dryer to create a nice laundry folding space.  I think my favorite feature has to be the floors.  I was set on going with a small geometric marbled tile, but then I started looking at prices and they were ridiculous.  I almost gave up until I found out that The Builder Depot was having a 70% off sale.  They still are if you're looking for marble.
Now I just have to pick a paint color for the walls.  Any suggestions!?