One of my favorite bloggers, Emily A. Clark (emilyaclark.blogspot.com), did a post on new artwork she purchased from Lisa Golightly.  I loved the piece so much that I decided to check out Lisa's Etsy store, Kiki and Polly. It's there that I found the perfect piece of art for our half bath/laundry room.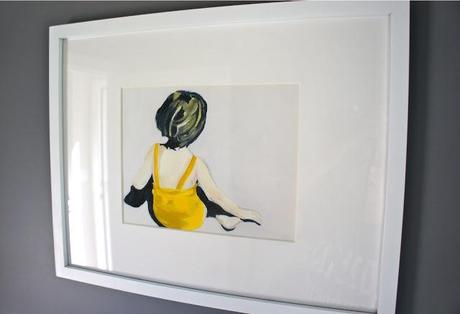 The piece is aptly named "Girl in the Yellow Suit."  I love it's simplicity and it reminds me of summer days. The bright pop of yellow is just what I was looking for to brighten the otherwise neutral palette in this room.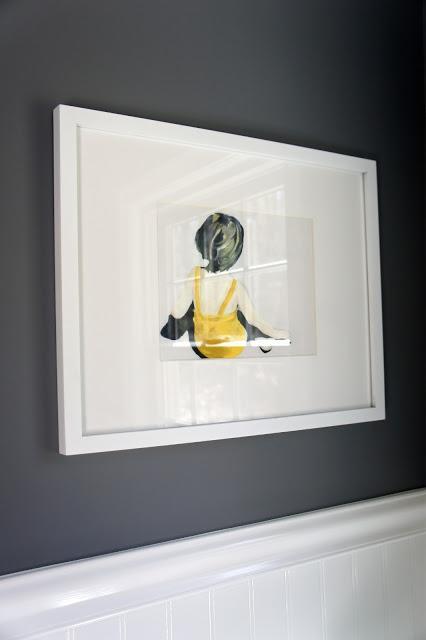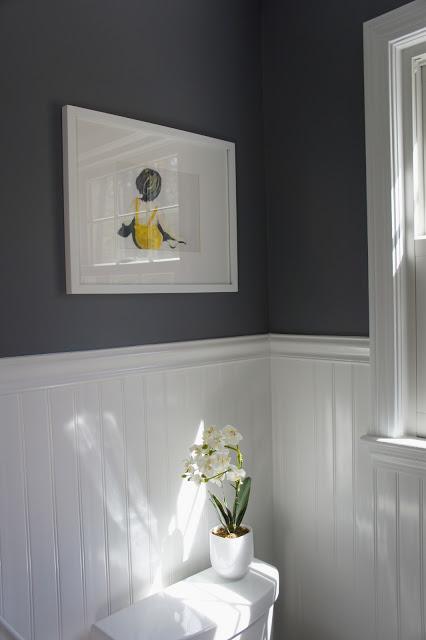 Here are a few other updates to show you.  We replaced the single lonely bulb above the washer and dryer with this great flush mount light fixture by bellacor.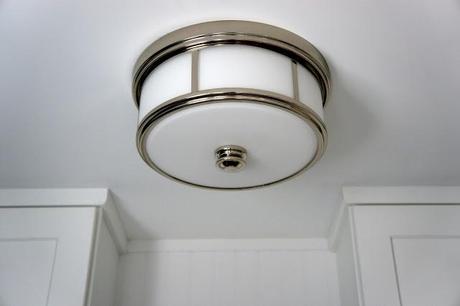 I bought (and finally hung) the beadboard drying rack from Ballard Designs.  I love it!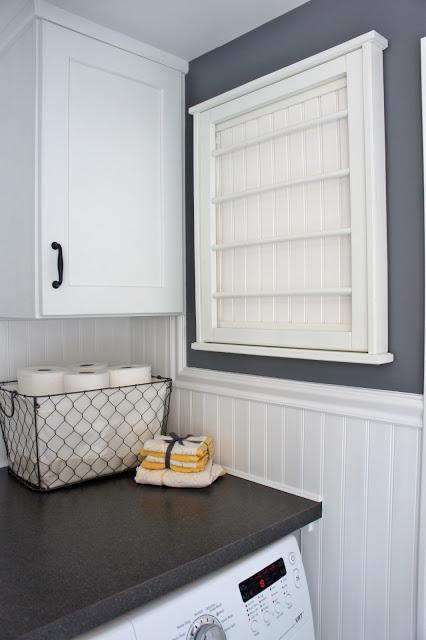 I also purchased a mirror for above the pedestal sink.  In my Mirror Mirror On the Wall post I talked about how I didn't want a "traditional" bathroom mirror.  Turns out that finding a not-so-traditional mirror to fit this space was harder than I thought it'd be.  I ended up with the Pottery Barn Kensington Pivot Mirror.  The dimensions are perfect and because it tilts it fits easily over the beadboard and trim without any fancy hanging techniques.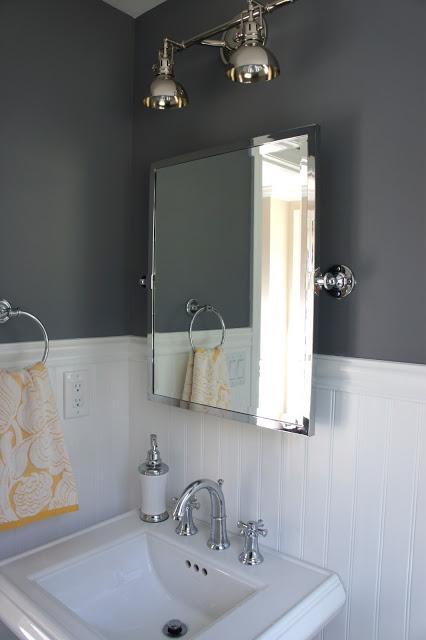 The light fixture above the mirror is the Shades of Light Pullman fixture.  Here's a mood board I created  that shows most of the finishes we used.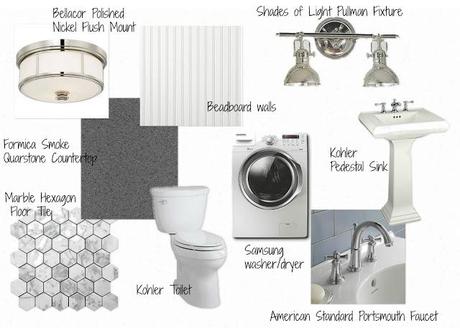 I have just a few things left to do before I can call this room done!  I'm looking for shelving to install between the two cabinets.  I also ordered new pulls for the cabinets and a roman shade for the bathroom window.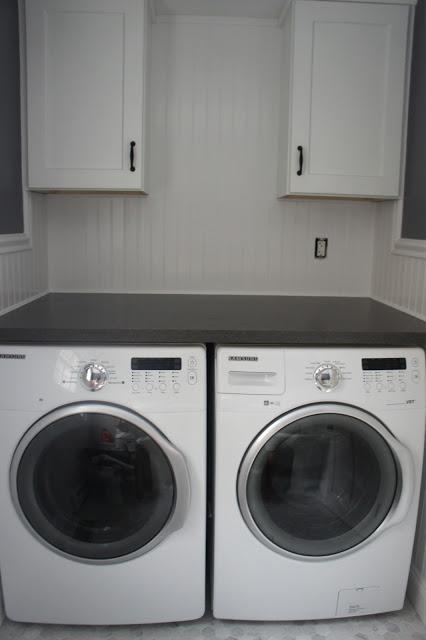 Linking to: