Coming into the marina of Bourg des Saintes, on Terre de Haut, the largest island of the Iles des Saintes archipelago, the observant visitor will notice a big white bow sticking out of a rock on the water. On its flank is written Bateau des Iles. Only then will the visitor notice that it's not a ship but a house, build on the real bow of some old ship.
I remember watching a Discovery Channel special about this house, but I hadn't remembered where it was. I do remember it cost the owner a fortune to get the bow there, and to convert it into a house. But it was his life's dream, and his wife (interviewed on the side) seemed happy with it too. I wondered then, and am still, why anyone would want to drag some old bow onto a plot of land and not (a) build a new house in the shape of a ship, or (b) buy a ship and live on it.
If I would feel the need to live on a boat (I'm now living on a boat, but I mean when I'm not working), I'd probably buy some old ship somewhere, buy a waterfront plot and build a dock to park the boat against. Then the dock could be expanded into a house, based on the boat. Now that I'm thinking, I'd probably make the whole thing detachable so that Draga and I could take the living room and kitchen out for a spin on Sunday afternoons, while the garage and the bathroom stay behind.
We could even park a camper in the carport and connect it to the main structure with a flexi-duct, so that when we come back with the living room, we can take the spare bedroom out shopping. And maybe we can build a bedroom out of a helicopter.
There, it's been decided. I'll tell her over dinner. Now all we need to find is a waterfront plot, not too expensive and preferably close to home, and a supermarket nearby with a movie theatre, and a library of course. And Draga wants a dog, so there has to be a park in the immediate vicinity.
Real estate agents may use the below comment form. All reasonable quotes will be taken seriously.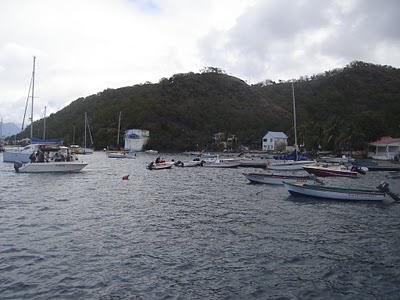 Bateau des Iles - A House made from a Ship at Bourg des Saintes, Iles des Saintes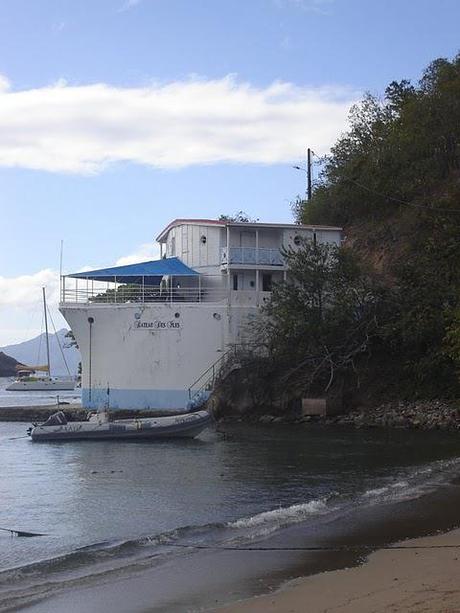 Bateau des Iles - A House made from a Ship at Bourg des Saintes, Iles des Saintes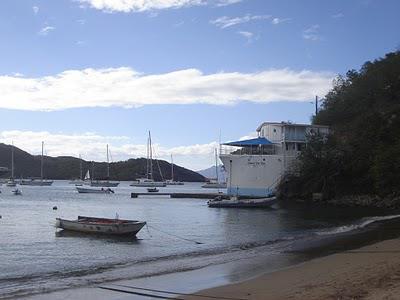 Bateau des Iles - A House made from a Ship at Bourg des Saintes, Iles des Saintes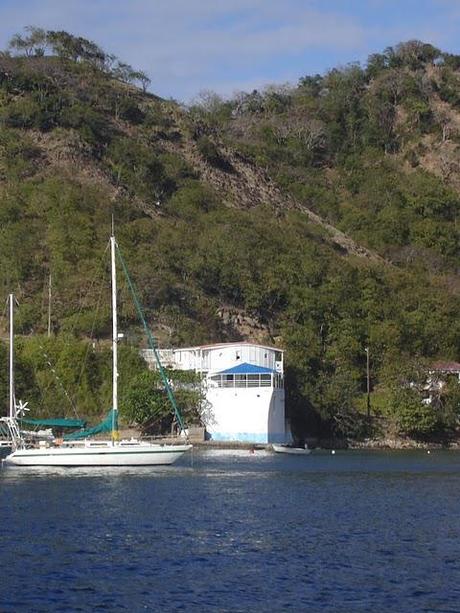 Bateau des Iles - A House made from a Ship at Bourg des Saintes, Iles des Saintes