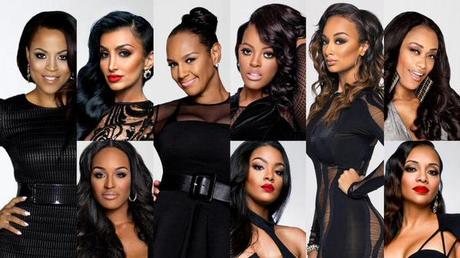 It's been a minute since the filming of the final latest season of Basketball Wives LA, but it seems like they filmed the reunion. And just like this season the ladies were boring except for Tami. Check out the deets below.
The reunion was filmed on Friday, September 11th, with host John Salley. The entire cast (official cast members and regular guests) — Malaysia Pargo, Jackie Christie, Tami Roman, Shaunie O'Neal, Brandi Maxiell, Mehgan James, Patrice Curry, Angel Brinks — showed up for the reunion, with the exception of Draya Michele who has officially left the show.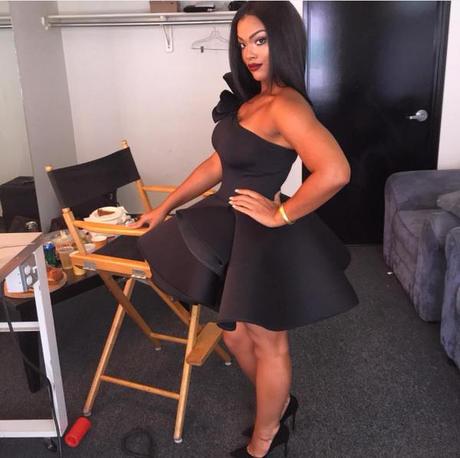 Anywho, if you were expecting a hair-pulling, red-bottom throwing ratchet reunion, you'll be HIGHLY disappointed. Thankfully, the entire cast used their words, instead of fists and there were no physical altercations. Our insider tells us that quite frankly, some thought the reunion was a snooze-fest. Of course, there were a few yelling matches, but the most entertaining cast member, happened to be Tami, who made a few appearances mid-season. Our source says: Tami was the only one turnt-up, with high energy bringing shade. Everyone else was boring! We hear that there was a bit of back and forth between Tami and Brandi. In short, Tami called the cast boring and stated that she was asked to return to assist with bringing more entertainment.
There was also a big back and forth between Mehgan and Angel. Mehgan accused Angel of being an escort and even brings alleged proof of Angel working at 'Backpages'. Angel adamantly denies this, stating that she's a business woman and a mother.
Shaunie alludes to the fact that the show may not return or they'll need to make some casting adjustments, which some interpret that a few folk will be fired. A source tells me that two official cast members may not be asked to return for another season.
[source]