A wardrobe filled with staple items can provide you with countless outfits that can take you from having brunch with your friends, to work, and even to a party all in one day. Essential items are a must for they can easily be dressed up or down depending on your plans.
Check the list below to see if you have any of these pieces in your closet.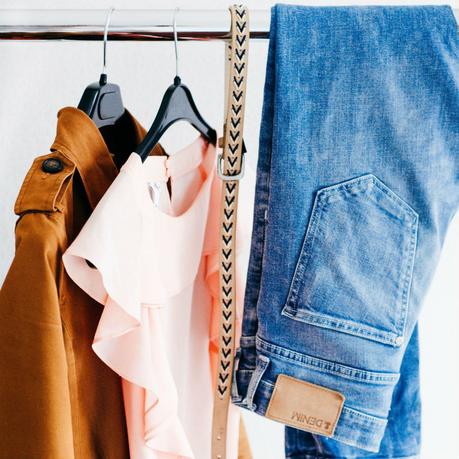 Basic Shirt
A fitted shirt can be styled casually, professionally, edgy, or fashionable with the right pieces. Any type of basic shirt works well, such as a V neck and round neck shirt. Neutral colors (black, white, and gray) can be paired with any colors so you can wear a bright yellow skirt with a gray shirt and look amazing.
A Pullover Sweater
On days when the time is limited and you need to rush out the door, a pullover sweater is a great grab and go. No need to add a jacket or scarf to your piece. Whether you use jeans, skirts, shorts, or leggings, you will look great with a fitted or loose sweater.
Tank Top
Just like with the basic shirt, a neutral colored tank top has lots of uses. The good thing about having a tank top is that you don't have to worry about any sleeves bunching up inside your jacket, coat, or cardigan.
Jeans
A skinny, bootcut, flare or straight jean is a classic. They pair well with any top, shoe, or accessory. You can go for a ripped pair of jeans or a bright colorful pair. There are many options to choose from.
Leggings
Not just for working out in, leggings are a great alternative for those who aren't a fan of wearing jeans. Comfortable and stretchy, you can find fashionable and basic colored leggings in any store. If the weather is a bit cold, there are leggings made with thicker fabric.
Scarf
A simple scarf can make an outfit look casual or high fashion. There are scarfs that can be turned into a shawl if you want to wear something lighter than a jacket. Check online for the variety of ways you can wear a scarf.
Jacket
Depending on the type of jacket, your outfit can look professional or night on the town ready. There are many options to choose from such as leather, velvet, polyester, cotton, or even tweed fabric jackets. Roll up the sleeves for a more casual look.
Party Blouses
When you want to add a bit of fun to your outfit, consider getting tops with glitter, sequin or lace added. Bohemian tops , patterned shirts, and ruffle pieces are also great for fun or special occasions.
Once you have the main staples in your closet, you can add unique and fun pieces to your collection, such as; frilly dresses, graphic t-shirts, and asymmetrical skirts. With so many pieces, you can mix and match to create all sorts of outfits for any occasions. A wardrobe with variety is definitely a nice thing to have.
**