---
---
Matanuska – Susitna Borough (AK) is accepting apps for BASIC FIREFIGHTER TRAINEE.  Until: Continuous. Salary $11.22  hourly.   For details about thousands of other fire departments looking to hire firefighters Join FireCareers.com today…  Fill out your PROFILE and get access to thousands of career firefighter recruitment's across the Country.  FREE 7 Day Pass
---
---

Matanuska – Susitna Borough (AK)

is accepting applications for:
BASIC FIREFIGHTER TRAINEE

---
---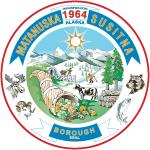 MATANUSKA-SUSITNA BOROUGH
invites applications for the position of:
Basic Fire Fighter Trainee – (Central Mat-Su)
SALARY: $11.22 /Hour
OPENING DATE: 01/12/17
CLOSING DATE: Continuous
JOB SUMMARY:
The employee occupying the position of this class is responsible for completing assigned tasks as a basic firefighter assigned to a crew under direct supervision at various emergency scenes.
Applicants must reside within or near to the Central Mat-Su Fire Service Area.
Informational meeting at fire station 61 (101 W. Swanson Ave. in Wasilla) for interested applicants will be in March 2017.
Next BFFT class application deadline is March 24th, 2017, for Central Mat-Su.
Basic Firefighter training will start at Station 61 in Wasilla. Training will begin in April and will consist of a 3 1/2 week academy. Training Schedule is typically Tuesday, Thursday and Friday evenings, 6 p.m. – 10 p.m.; Saturday and Sunday, 9 a.m. – 5 p.m.
PAY GRADE:
F001
MINIMUM REQUIREMENTS:
Applicants must reside within or near to the Central Mat-Su Fire Service Area.
Successful completion of Mat-Su Borough Basic Firefighter course or equivalent training program from another fire service organization.
Applicants must meet requirements of the Mat-Su Borough respiratory protection policies (must be clean shaven).
Applicants must meet Physical Ability Test (PAT) requirements to be considered for the Basic Fire Fighter Trainee class at Central Mat-Su.
Vision Requirements: Ability to see and touch in order to effectively and safely operate equipment, drive Borough vehicles, and perform other essential job functions. Hearing Requirements: thresholds no greater than 25 dB without hearing aids. Incident Command System classes required before being cleared to respond to calls: ICS 100, 200, 700 and 800. Blood Borne Pathogens & Hazardous Materials courses required before you can respond to a call. Valid Alaska driver's license required with an acceptable driving record and criminal history.
DUTIES/RESPONSIBILITIES:
Under direct supervision functions at the task level to accomplish tactical objectives. Pulls and advances attack hose lines. Conducts searches for victims in burning buildings. Performs ventilation, forcible entry, property conservation, and other assigned tasks on fire and emergency scenes. Inspects and cares for assigned personal protective equipment, fire apparatus and associated equipment. Maintains fire stations for cleanliness and readiness. When staffing the EOC performs the functions assigned by the Event Commander to efficiently and effectively respond and manage an incident. Performs related work as required.
APPLICATIONS MAY BE FILED ONLINE AT:
http://www.matsugov.us350 E Dahlia Avenue
Palmer, AK 99645
907-861-8404
907-861-8404[email protected] Position #2017-00000
BASIC FIRE FIGHTER TRAINEE – (CENTRAL MAT-SU)
TP
Back to Featured Articles on

These articles might interest you :
About the author

Firecareers 58859 shares View profile
View Blog