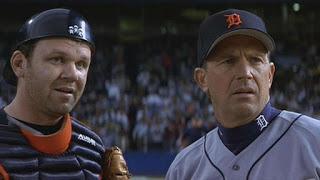 Trivia will be happening this Tuesday night, July 17th at 8:30 PM, with "Movie Quotes Trivia" as the Special Category. I will give you ten famous quotes from movies mostly from the last 40 years, along with the year of its original release, and you tell me the film. The Q Train lightning round will be "Baseball Movies Trivia" in honor of the All-Star Game being played on Tuesday. I will give you the names of ten films that had baseball in them, and you tell me the decade of t

he film's original release.


The Sneak Peek question for this week is:
"In what state is the southernmost point in the continental United States?"
I look forward to seeing many of you this Tuesday night for a great night of Trivia Q&A!