Our schools have a K-12 curriculum for every subject.  Math, science, social studies, etc.  If you want to see how your student is tracking, just look at the curriculum and see if they are keeping pace with the skills needed at the next level.  
Does your district / organization have a baseball curriculum?  Do you know what players should be able to do at each baseball level in order to prepare them for the game after high school?  If not, how do you know if you, your son, or your players are on track to play beyond high school?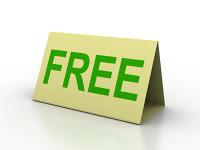 I think something I created can help.  It's a baseball curriculum that lists the things that players should be able to do before moving on to the next level.  It starts at Tee-Ball and continues to the varsity high school level.  It is much too big for a blog posting so I've decided to email it out to all that are interested in getting it.
Just email me at 
[email protected]
 (put "Free Stuff" in the subject line) and I'll send you the 14 page Baseball Curriculum .pdf file as an attachment.  In the future, anytime I send out FREE stuff like the curriculum or have a contest or giveaway, you will forever be included until you tell me to stop.
As always, thanks for reading!