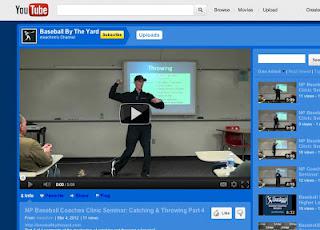 If you have not located this yet, Baseball By The Yard has its own YouTube Channel!  The link is below.
Most of the video clips from the blog posts are there.  If you like any of the clips, please do me a favor and hit the "Like" button.  YouTube uses this to help people find my site who are looking for baseball instruction.  
Subscribe to the channel and you'll get notified when I add new videos.
Link:  
Baseball By The Yard YouTube Channel