Flat crepes or pancakes go by many names in India, and can be both sweet and savory. They're mostly had for breakfast and are made with a variety of grains, although the most popular one is dosa, made of rice. However, it helps to give monotony a break by trying out something other than rice, which we've done today with our Barnyard Millet Pesarattu recipe!
Barnyard millet is high in dietary fiber, phosphorous and calcium and is also a good source of B-complex vitamins. This millet is pretty versatile too - you can use it to make barnyard millet upma , barnyard millet banana bread, and barnyard millet bottle gourd cheela. In today's recipe, we've paired it with whole moong to make Barnyard Millet Pesarattu Pesarattu.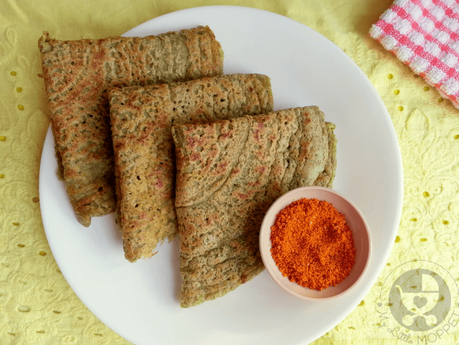 Ingredients:
100% Organic Barnyard Millet Flakes - 1/2 cup
Whole Moong / Green gram - 1/2 cup
Green chilies - 2
Ginger - 1/2 inch piece
Cumin seeds - 1/2 tsp
Curry leaves - 1 -2 sprigs
Salt to taste
Oil - 1-2 tbsp
Method:
1. Soak the whole moong for 3-4 hours.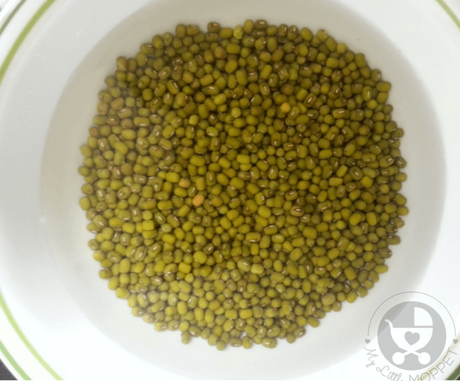 2. Soak the Barnyard Millet flakes for a minute in water with a pinch of salt. Drain it and again soak it in 1 cup water for 5-10 minutes. By this time the flakes will soak the water and turn soft.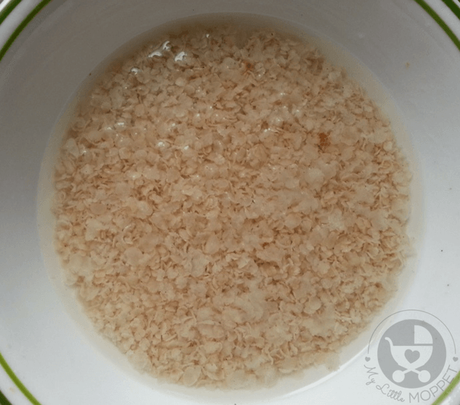 3. Transfer the soaked moong, barnyard millet flakes, green chilies, ginger, salt, 10-15 curry leaves and cumin to a grinder jar.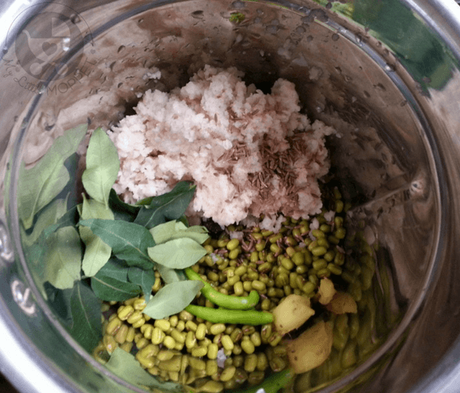 4. Grind to a fine paste using little water. The pesarattu batter is ready.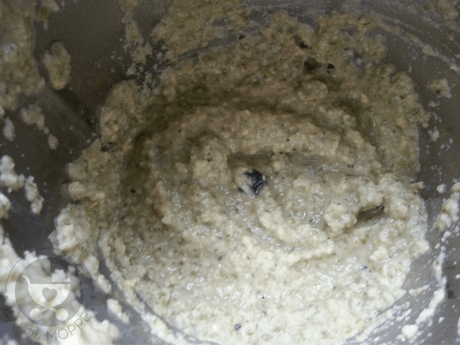 5. To make the pesarattu, heat a non stick tawa /pan . Put a ladle full batter at its center. Spread it into a circle using the back of the ladle to make a thin pesarattu.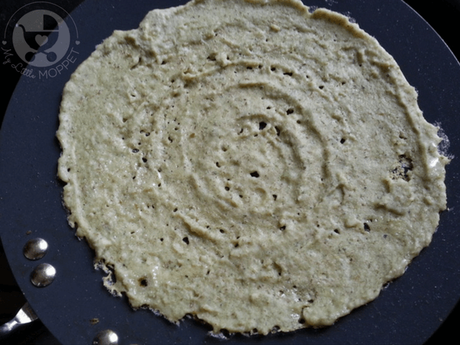 6. Drizzle some oil at the edges of the pesarattu and cook till golden brown in color. Flip and cook on the other side.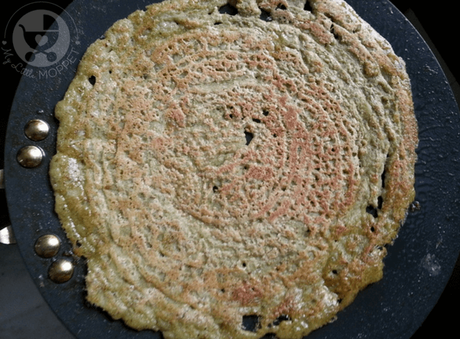 7. Serve the pesarattu hot with some podi or chutney of your choice.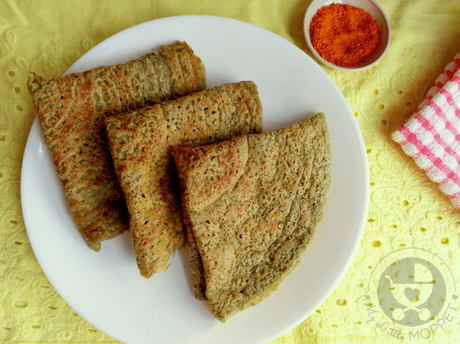 This Barnyard Millet Pesarattu isn't just a healthy breakfast recipe, it's also perfect for the lunchbox! The pesarattu tastes quite good on it's own and doesn't need too many accompaniments, but some ketchup or chutney doesn't hurt!

Barnyard Millet Pesarattu Recipe