*Press Sample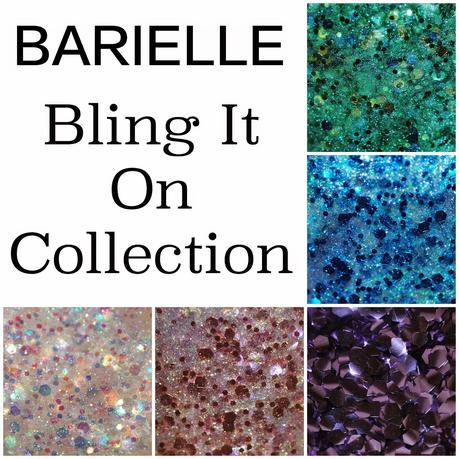 Today I am excited to share with you on the new glitter collections for Spring 2015 from Barielle, "Bling It On". Barielle describes this collection as, "
featuring some truly fashion forward, dazzling color combinations of glitter. These vibrant glitters are perfect worn alone or they can add an exciting dimension to a manicure when worn as a topcoat, french tip or reverse french.
"
Let's jump right in to the collection!
Sea Urchin:
"A sea foam green glitter"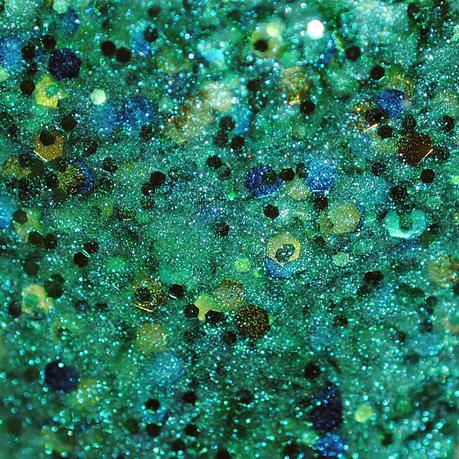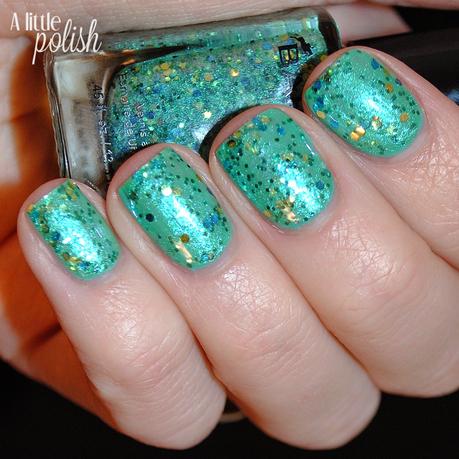 Swatch shown - 1 coat of Sea Urchin over Morgan Taylor Lost In Paradise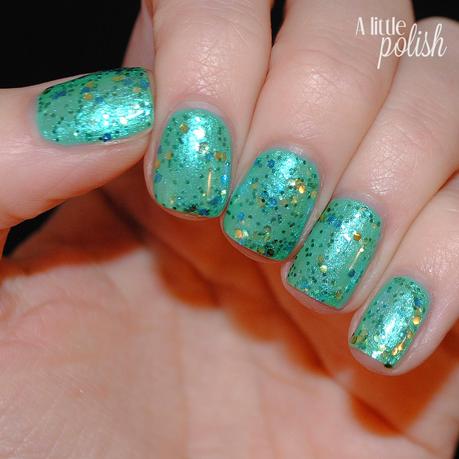 Shooting Star:
"A metallic blue/purple glitter"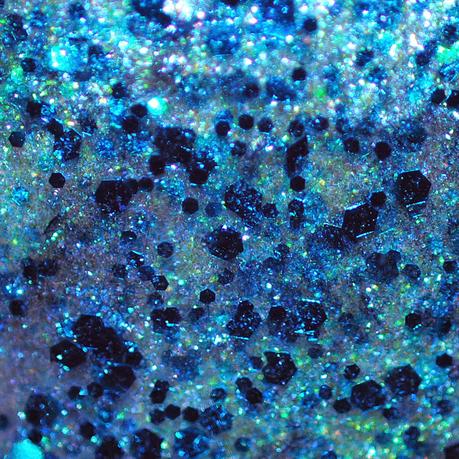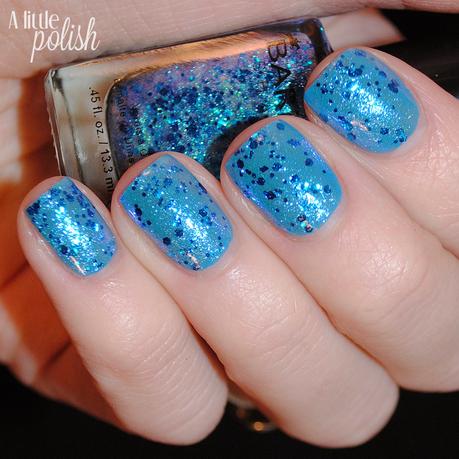 Swatch Shown - 1 coat of Shooting Star over Precision Lacquer Blissful Abyss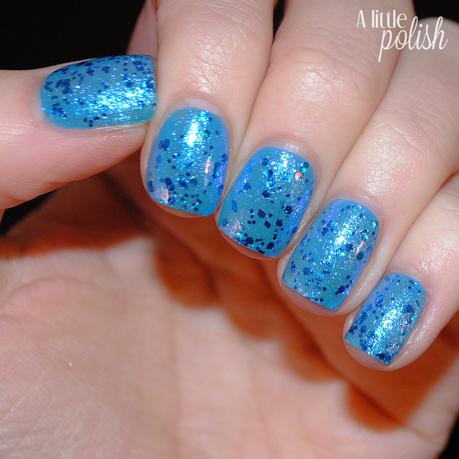 Angel Dust:
"A sheer iridescent glitter"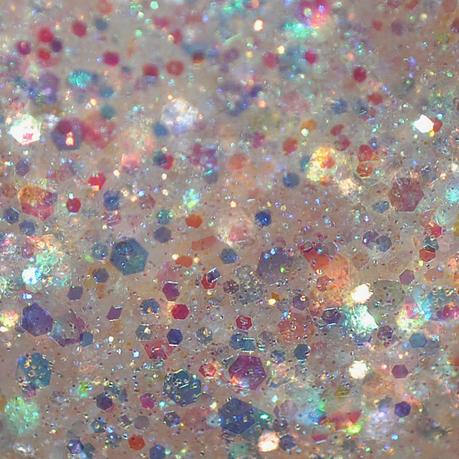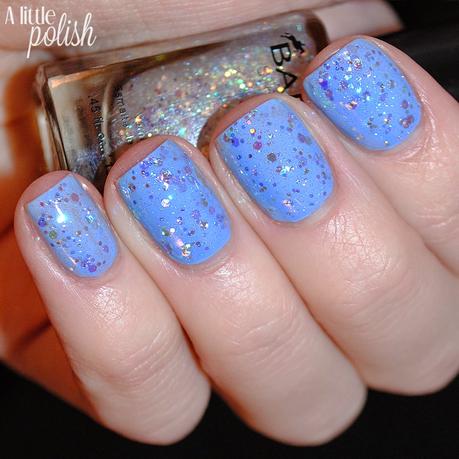 Swatch shown - 1 coat of Angel Dust over Barielle First Class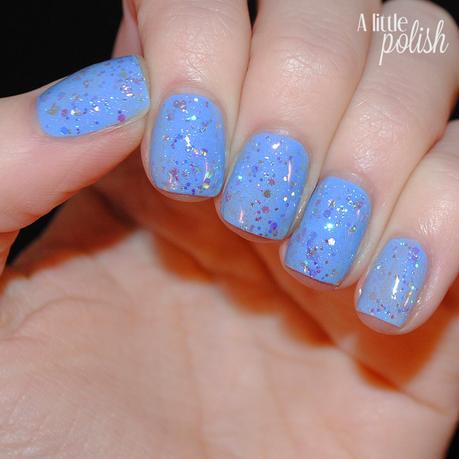 Golden Halo:
"A gold with pink glitter"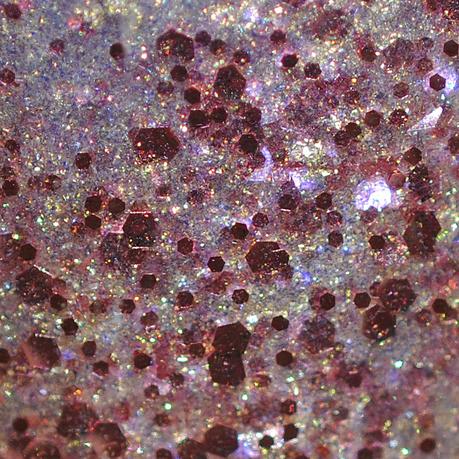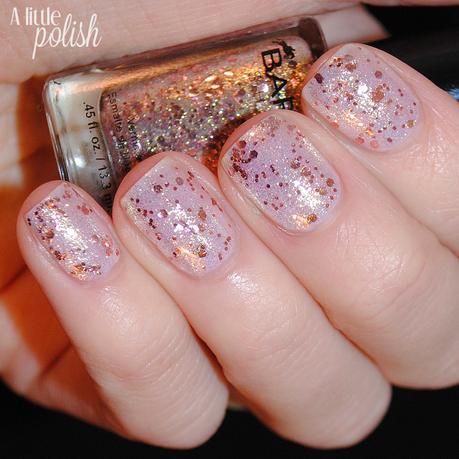 Swatch shown - 1 coat of Golden Halo over Barielle Very Bare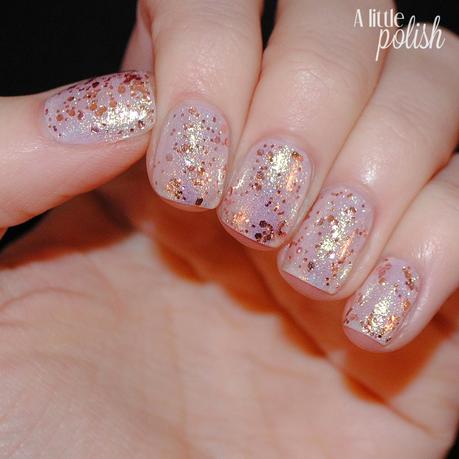 Amethyst: "
A purple glitter"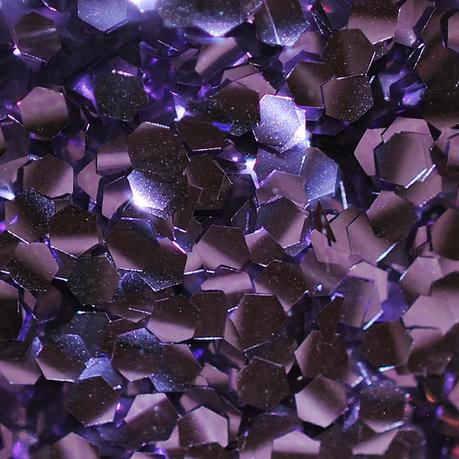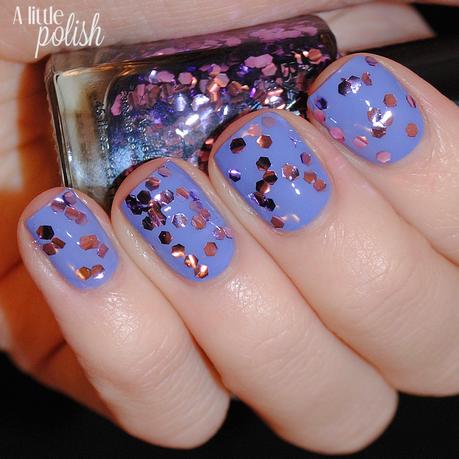 Swatch shown - 1 coat of Amethyst of Barielle Designers Shoes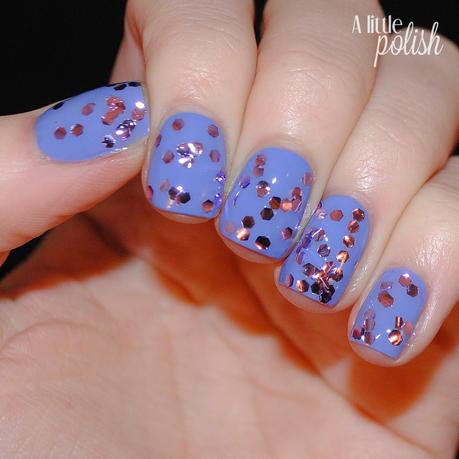 In general, I like the look of this collection. I opted to wear the shades as glitter toppers as opposed to alone after seeing a couple swatches both ways. Usually I am not a fan of multiple coats or visible nail lines so wearing them as toppers was definitely the right choice for my preferences. 
My favorite shade from the collection is Golden Halo. It is the color that I would be most likely to wear on a  regular basis, it reminded me of my prom dress from high school and was something that I felt I could wear to work as well. Also, Shooting Star was very pretty and had a purple tint which I was unable to capture in these pictures, be sure to check out my Instagram later today as I have a couple cell phone pictures that I was able to capture the pretty purple color in :)
Onto the not so good. I am confused by Amethyst. The other polishes in the collection seem to follow an iridescent shimmery theme with micro glitters and larger ones but this shade was just plain glitters and unfortunately they did have a little bit of curling and took some fishing. I wish they would have just made a purple version of the other polishes. Also, I didn't love the formula on these ones, it was a little on the thicker side so it didn't really come off the brush as nicely as I had hoped, although it was't horrible. 
These polishes can be purchased at
Barille.com
for $8.00 now! 
Did any of these shades strike your fancy? Do you plan on picking any of these up for Spring?
-Stephanie
*Product in this post was provided for my honest review