Last week I had an appointment at the bareMinerals boutique at Buchanan Galleries for a make under and an opportunity to trial their new Serum Foundation,
bareSkin
.
The boutique itself is lovely and spacious. They are lucky to have a glass wall overlooking Buchanan Street that lets in lots of natural light, ideal for applying make-up. I've been in some department stores before, and you think you have a good color match, but then you get out into daylight and it's a different story!
I was met by my Beauty Ambassador, Sarah - 
great name! ;-)
  - and she talked me through the products. I've used BareMinerals before but as my skin deteriorated I felt that I needed more coverage than the loose powders and looked elsewhere for a liquid foundation. So I was keen to try out the new bareSkin serum foundation.
bareSkin has launched in the Glasgow boutique a month ahead of the rest of the country. It's available here until 4th September which is when the foundation will be available from bareMinerals stockists nationwide.
Sarah cleansed and moisturised my face before selecting three colours of bareSkin to try on me. We chose the most appropriate shade by doing a patch test on my jaw. My spotty chin was then covered up with concealer, my skin was primed and Sarah taught me the application technique of bareSkin as she applied the serum to half my face...
shake, drop, buff
:
Shake the bottle.
Squeeze 1-2 drops into the well of the Perfecting Face Brush.
Brush onto the skin in circular motions - do this lightly.
Add more drops to build up coverage.
Sarah made it look easy, and in theory it should be straightforward, but it's taking a wee bit of getting used to. I'm finding that I'm too heavy handed - I'm not used to applying foundation with a brush. Anyway, practice makes perfect as they say. I plan to do a YouTube video to show you all the look that was created for me, so watch this space. 
The new Bare Skin serum foundation has improved coverage than the loose powder foundations and yet the product genuinely feels so light on the skin - big thumbs up from me. The product has a coconut-derived base and it just feels lovely. I would say I have dry skin, and I'm not sure how people with oily skin would get on as it is oil-based; but it's advertised as being created for all skin types.
I was also super impressed with the color match. Never before have I had such a good match with a foundation. There are 20 shades available and there should be a perfect match for everyone.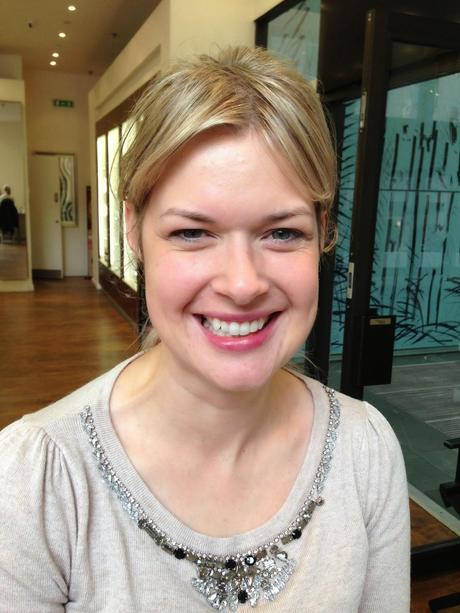 sans make-up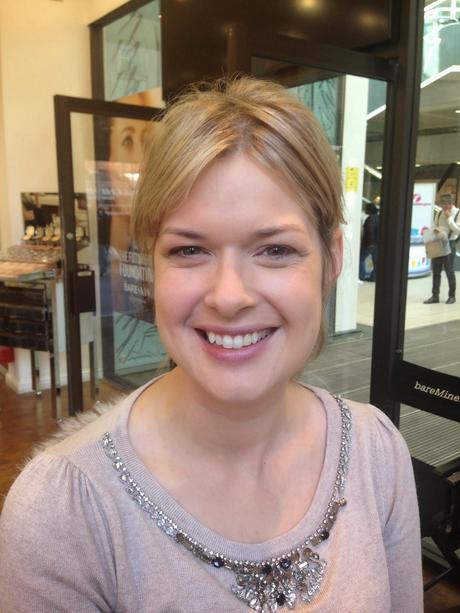 BareSkin applied to the left side of my face - you may not be able to see it from this small photo but there is a difference. My left cheek is less rosy, my skin tone is more even and the blemishes are covered.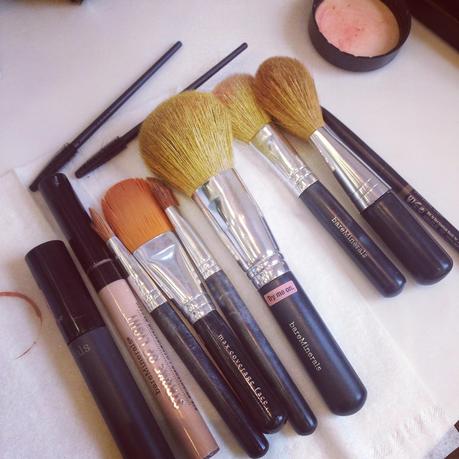 Tools of the trade
After the foundation was applied, the rest of my make-up was added. A powder to seal the foundation, then bronzer followed by blush. Mascara and brow pencil, lip pencil and lipgloss and I was all set and ready to go! I just love the lip color.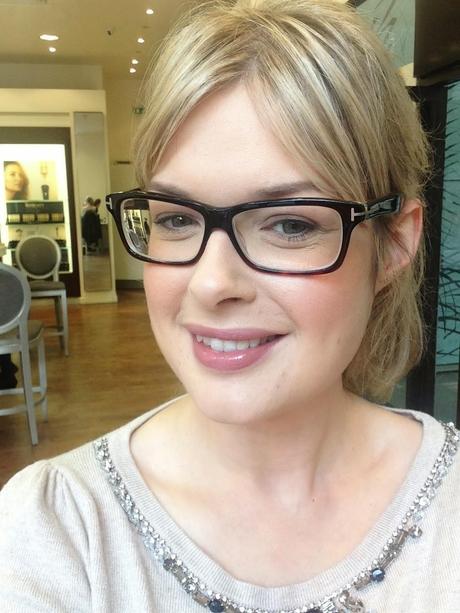 The end result. I love it!
For your information, all the make-up that Sarah used is listed here:
BB Primer-Cream in Light
 (£23)bareSkin Pure Brightening Serum foundation in 04 Bare Ivory (£26)Perfecting Face Brush (£24) Correcting Concealer in Light 2 (£21)Mineral Veil, Light (£22)Flawless Definition mascara, black (£16)Frame & Define Brow Styler in Universal Light (£13)Bronzer in The Skinny Dip (£24)Blusher in Beauty (£22)Lipliner, Thrilled (£13)Marvelous Moxie Lipgloss in Miss Popular (£16)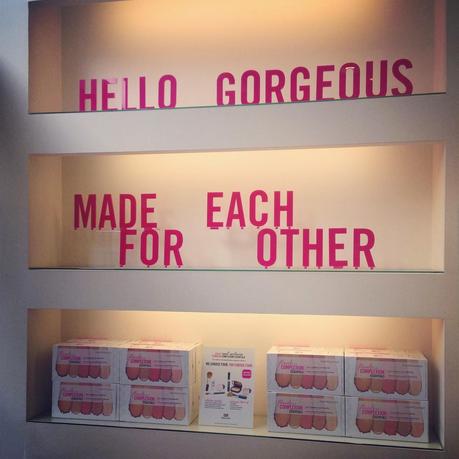 Prior to my make-under I was unaware that BareMinerals had a skincare range. I had assumed it was only make-up. As you can see in the photo above, the skincare and the make-up are 'made for each other'. 
I've been using the Purifying Facial Cleanser (£15), Active Cell Renewal Night Serum (£39) and Purely Nourishing Normal to Dry Skin Moisturiser (£27) for nearly a week and already notice a difference in my skin.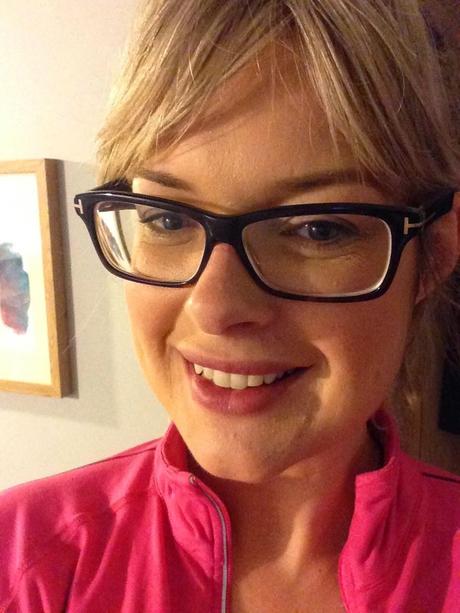 That evening I went out for a run, and this was me when I got back in. The lighting isn't great, but I can assure you the make-up was still intact. Result!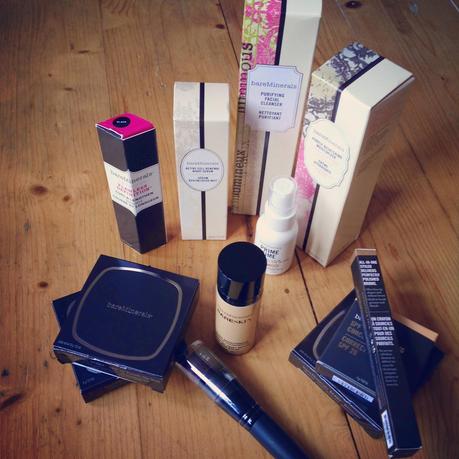 My goody bag! I was genuinely shocked to receive all this make-up in the post a few days after my visit to the boutique and I didn't for a moment think that I would be given all these products. I'm thrilled as I loved them all. Thank you so much BareMinerals.
I received a goody bag in exchange for an honest review. Opinions as always are my own.