As someone who prefers neutrals, I don't pay a whole lot of attention to color trends or colors of the year. However, since my favorite gemstone is Emerald, I was excited to see that named as Pantone's color of the year.  There's no denying that it is a beautiful, classic color. I decided to take a little closer look at some of the other color trend picks for spring, and, of course, was drawn to the "balanced novel neutrals",  as they refer to them, such as Dusk Blue. I hunted down some cool tops and accessories that take this color one more step toward neutral, by being just a hint of barely-there blue.
When it comes to eco fashion, Indigenous Designs is a company that has perfected the notion of chic organic clothing. The Turning Leaf sweater in Sky blue has a relaxed shape that also manages to be sophisticated and sleek. Since it is made from organic cotton, it is the perfect weight for transitioning into spring.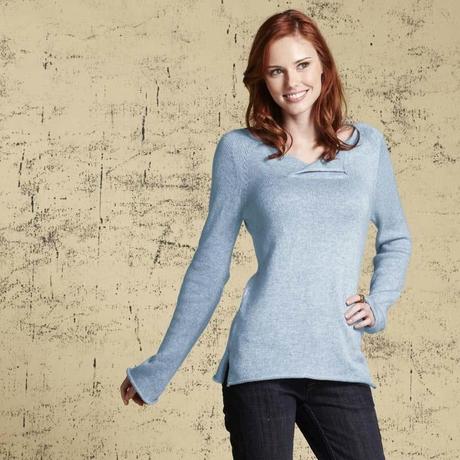 Turning Leaf Sweater in Sky from Indigenous Designs
Shop Indigenous Design's fair trade fashion, and get 25% off of your purchase with code "UANDME"!
---
The Easy Scoop Tee in Illusion Blue by Future Standard is the perfect slouchy t-shirt. I love how the color is so barely-there, that it leaves you questioning "Is it blue? Is it white??" Since it is made from organic supima cotton (aka, the cashmere of cotton), is just as soft and comfy as it looks.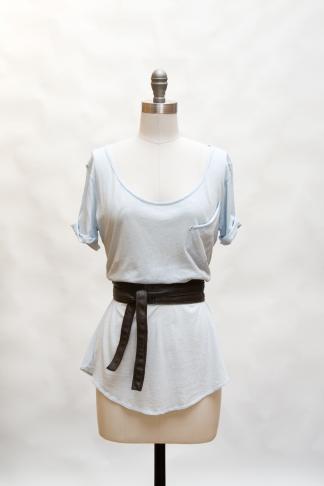 Easy Scoop Tee from Future Standard
---
The Flutter Sleeve Top from Out of Line in Frost has all of the romantic characteristics of a blouse, with all of the comfort of a tee. The decorative topstitching is, fittingly, like frosting on the cake. Made from a blend of bamboo jersey and organic cotton, this t-shirt is the embodiment of comfortable elegance.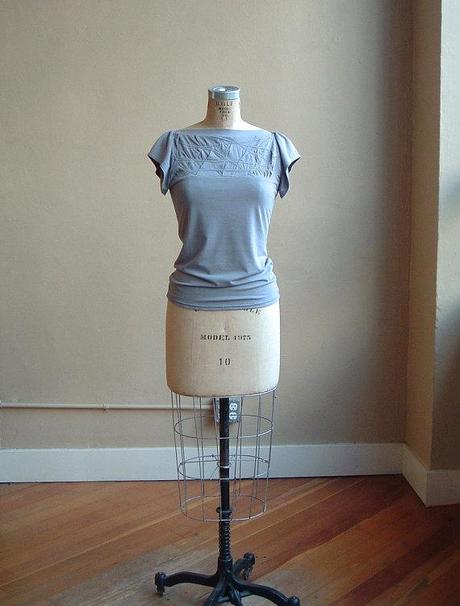 Flutter Sleeve Top from Out of Line
---
If you prefer just a hint of a hint of blue, these fair trade and eco-friendly accessories will top off your outfit with a bit of barely blue:
Winterfresh Bracelet from Pure Citizen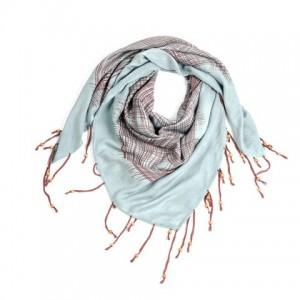 Bambi Weave Scarf from Pure Citizen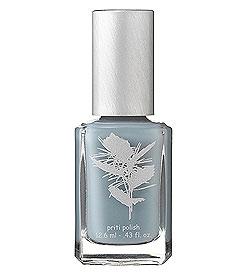 Priti Forget Me Not Nail Polish from Spirit Beauty Lounge
 
What do you think of these not-so-neutral neutrals?
 
---
---