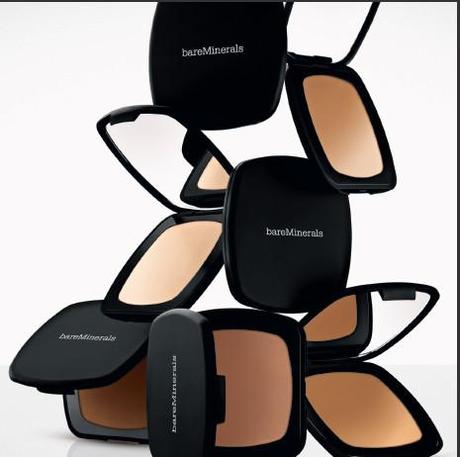 This Foundation is available from March  2013
bareMinerals Ready™ SPF 20 Foundation is an innovative concept in solid mineral technology.
Created through a unique method, this hydrating foundation combines our proprietary SeaNutritive Mineral™ Complex composed of highly concentrated, mineral-rich algae and seaweed, containing antioxidants and rose hip seed oil - a cold-pressed oil that contains vitamin A to help accelerate cell turnover for firmer-looking skin, with vitamins C and E for a healthy-looking complexion.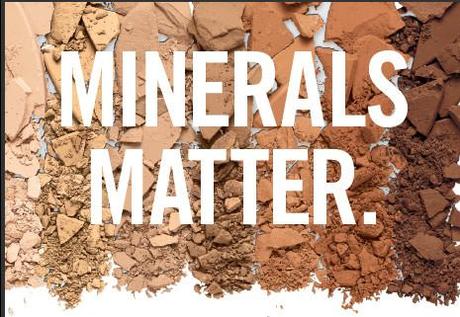 A unique time-released hydration system enables this formula to help moisturise and replenish skin
throughout the day. A moisturising complex of mineral-encapsulated glycerin and humic acid locks in existing moisture and breaks down upon application and over time to continuously condition and soften skin.
This foundation diminishes the appearance of lines and wrinkles, delivers firmer-looking skin and protects skin from harsh environmental stressors for a softer, smoother, younger-looking complexion.
Using only natural colourants, our silky formula looks like a powder but feels like a cream to deliver buildable coverage with exceptional skin nourishing benefits.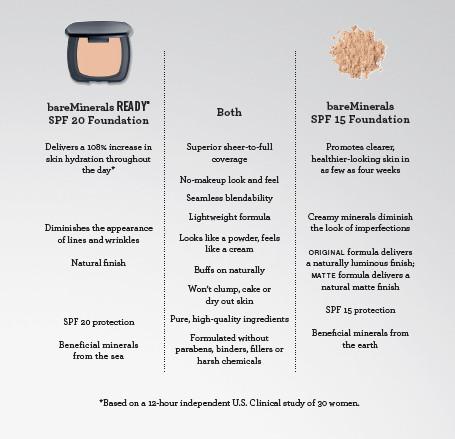 Exceptional long-wear coverage for up to 12 hours with a no-makeup look and feel.
• Mineral hydration formula is proven to increase skin hydration by 108% after 12 hours*
• SeaNutritive Mineral™ Complex, a concentrated blend of mineral- and antioxidant-rich algae and seaweed, diminishes the appearance of fine lines and wrinkles for a younger-looking complexion.
• Formulated without preservatives, talc, waxes, binders, filler and fragrances.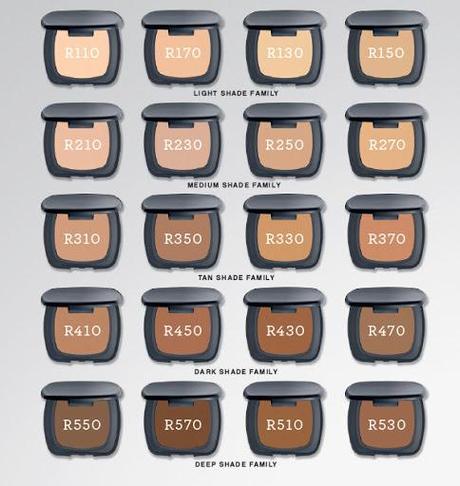 Collection Includes:

R110 Cool neutral tone
R170 Neutral light tone
R130 Cool golden tone
R150 Golden light tone
R210 Medium light cool tone
R230 Neutral cool tone
R250 Neutral tone
R270 Golden tone
R310 Neutral cool tone
R350 Neutral tan tone
R330 Medium tan golden tone
R370 Warm tan tone
R410 Cool dark tone
R450 Neutral tone
R430 Dark golden tone
R470 Deep golden tone
R550 Cool deep tone
R570 Neutral deep tone
R510 Golden deep ton
 R530 Deepest golden tone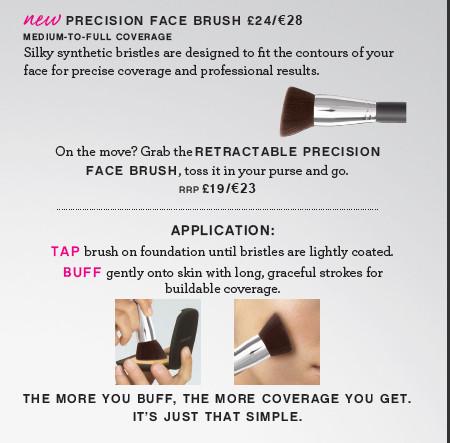 For flawless coverage, apply bareMinerals Ready™ SPF 20 Foundation using the NEW Tap, Buff Application:
TAP brush on foundation until bristles are lightly coated. BUFF gently onto skin with long graceful strokes.