Look no further for everything you need to create a look that'll be the envy of others. From luminous, fuller-looking, pink-mauve lips and flushed cheeks to captivating eyes of champagne sheen and gilded bronze, the In Fashion Collection has got it going on.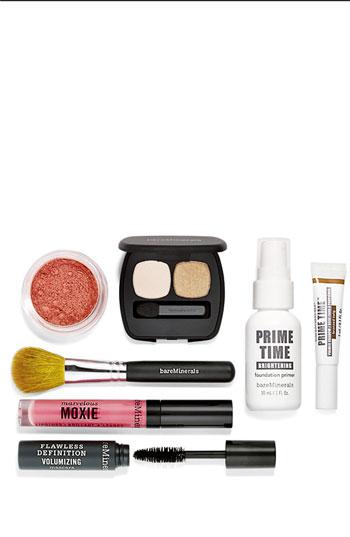 Set includes:
- Marvelous Moxie Lip Gloss in Rebel (0.15 oz.).
- Prime Time Brightening Foundation Primer (1 oz.).
- Ready Eyeshadow in The Top Shelf (0.1 oz.).
- Mini Flawless Definition Volumizing Mascara (0.03 oz.).
- Golden Gate Blush (0.03 oz.).
- Prime Time Eyeshadow Primer in Bronzed Twig (0.1 oz.).
- Active Cell Renewal Night Serum sample.
- Angled blush brush.