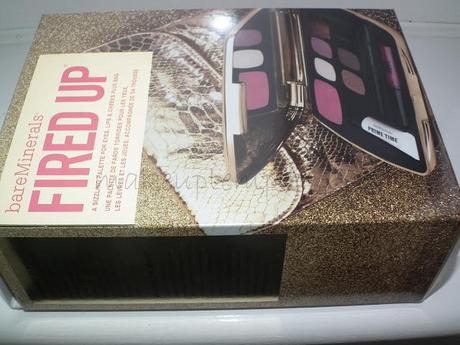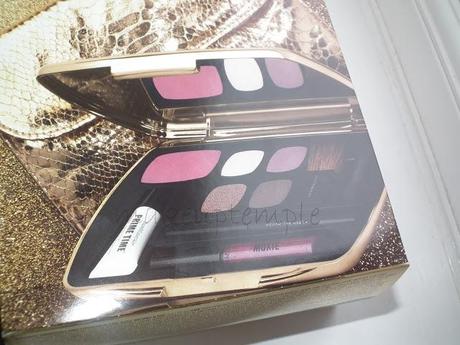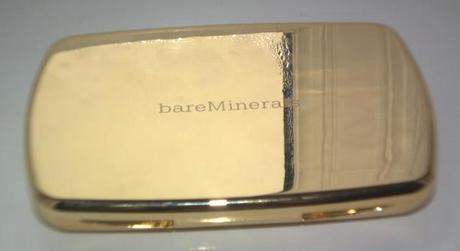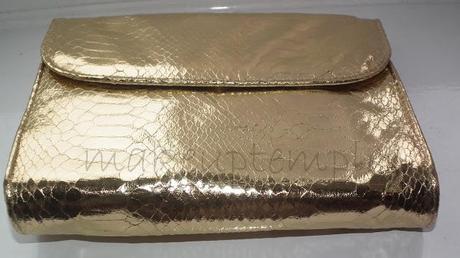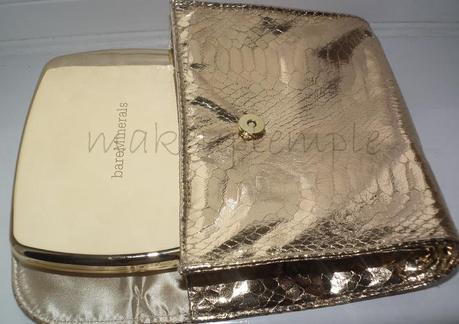 This was from their Xmas Collection, until I decide which palette to buy, only this one and the snow palette left to buy.
 I am not a great fan of glittery navy shades, so I skipped that and purchased this one.
In The Palette
- Eye Lid Primer
-  Eye Shadow Applicator
- Small Blush Brush
-Round The Clock Midnight
-Marvelous Moxi Gloss - Smokin Hot
- Bare Minerals Ready Eye Shadow Flare, Sizzle, Hot Spell, Fuze
Bare Minerals Ready Blush The Turn On
- Gold Make Up Bag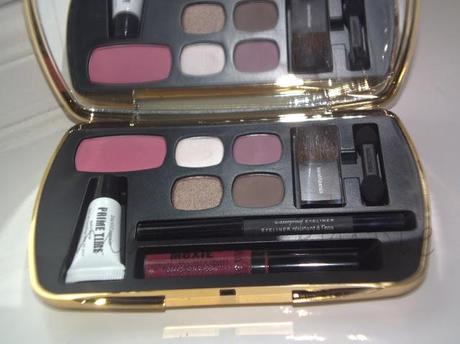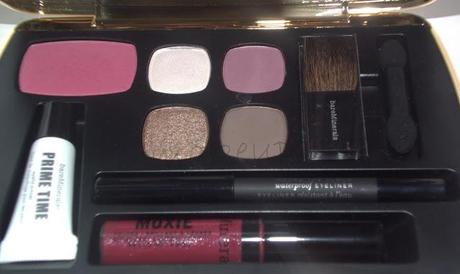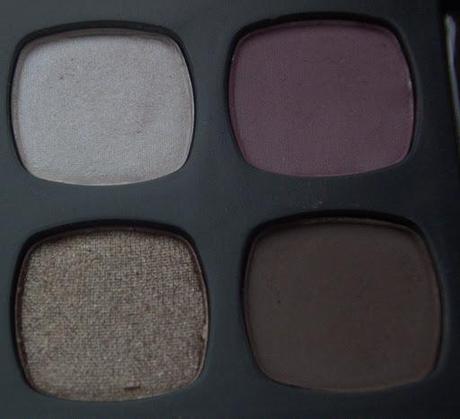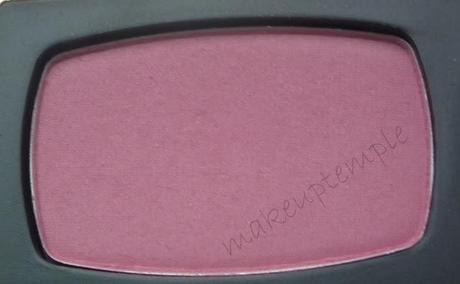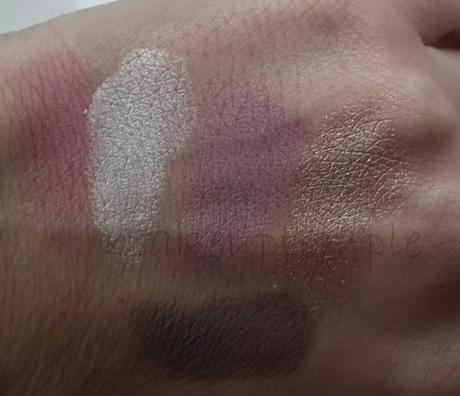 The Palette has got 2 matte and 2 Sparkly eye shadows
My personal favorite's are  Fuze & Hot Spell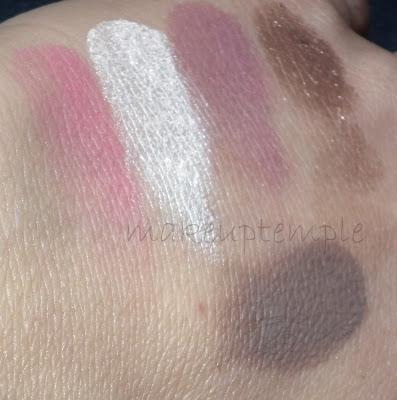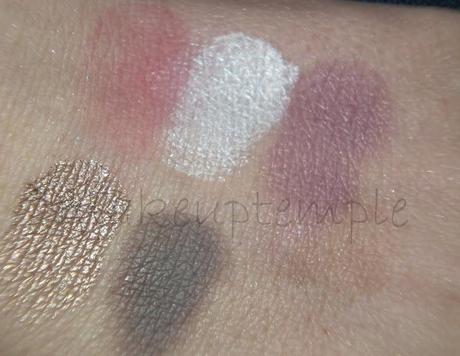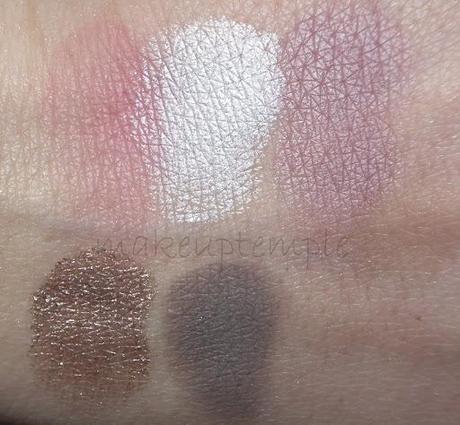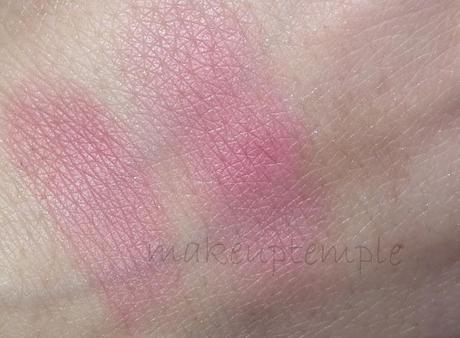 I know that the blush looks a bit light on the swatches but it is actually very pigmented
It goes on well with olive/medium skin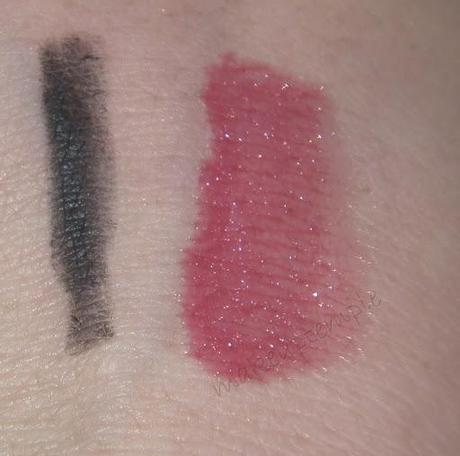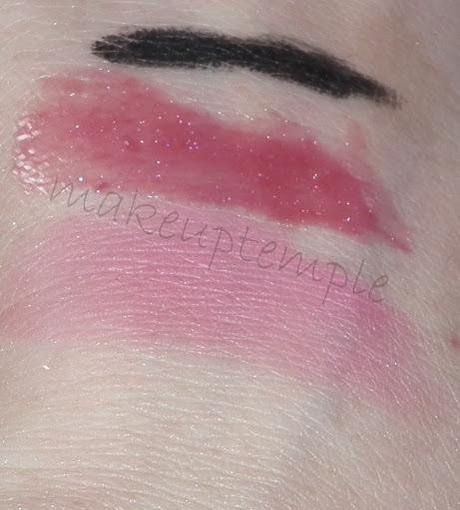 Moxie plump gloss is one of the best I tried after  Freeze, Fushion Beauty & Too Face Lip Plumbers, I that freezing effect for about 5-6 minutes.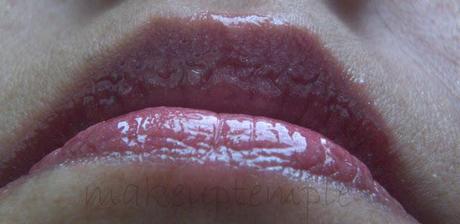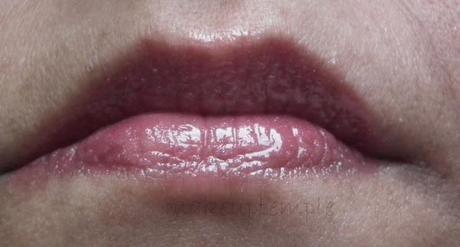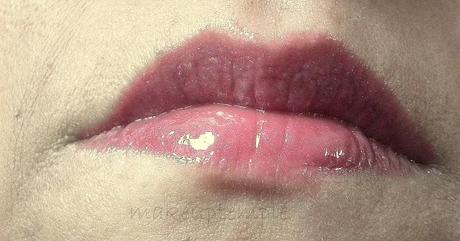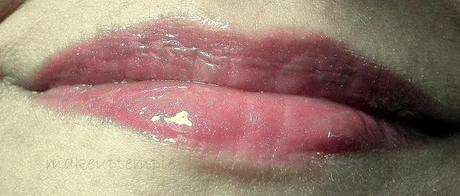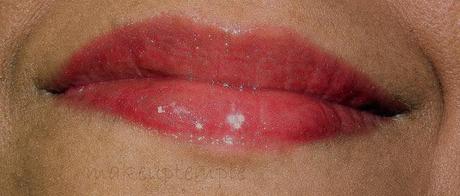 I can not say Oh I adore this palette but it is in the middle for me,The Palette it self is not that we have full size eye quad, a mini blush 2 deluxe samples and a mini sample, but £45 is expensive, maybe if there was another deluxe sample like a mascara than yes I would say do not miss this or save money for next year's set. 
On the other hand, this palette is quite handy when you are travelling, just put this into your hand bag and that's it. 
Oh I nearly forget to say that I totally adore the black khol pencil, super super long lasting even without a primer.