As I was about to write this post it occurred to me that the title could imply that I'll be talking about the 'bones and skeletons' of a garden - the plants and hard landscaping that provide structure and framework to ones green space.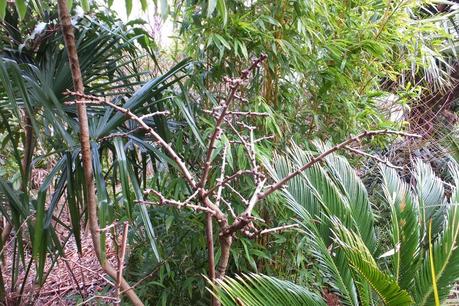 It'll be a lot less complicated than that though as I refer to simply a few plants that I find interesting without their leaves and are nothing more than just bare bones and skeletons at the moment.
They look pretty in their own way all leafless and certainly part of winter interest in the garden....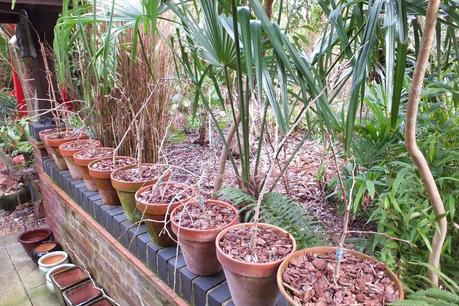 I quite like this row of Ginkgos looking like this now as much as what they look like in the summer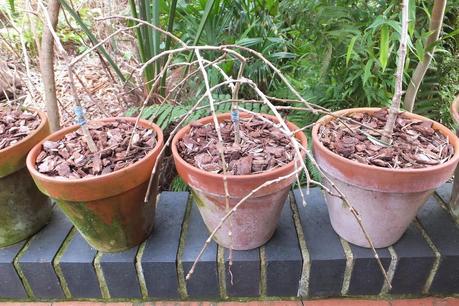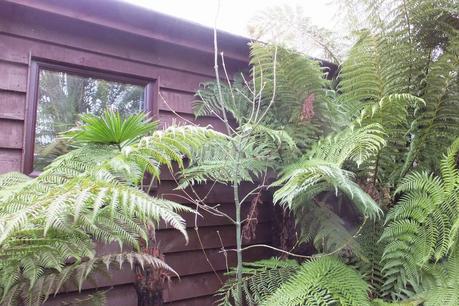 The buds of the Acer heptaphlebium are enlarging but whilst leafless it's giving me a clue of its habit and form for this year onwards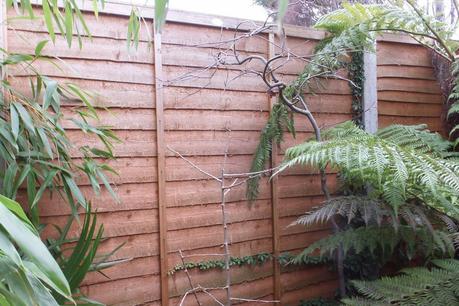 Ginkgo biloba 'Pixie' and Cercis canadensis 'Lavender Twist'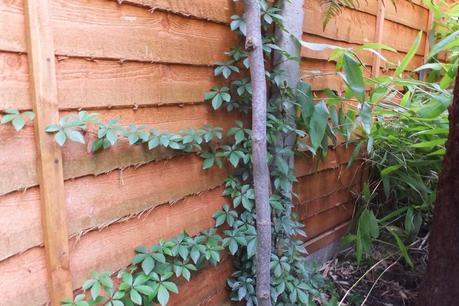 As I admired their bare form and shape of their little branches I noticed that the climber Tetrastigma obtectum is finally getting going after a slow start in the summer
If our garden was all evergreen I think I'll find it a lot less interesting. Fortunately it isn't!
Mark :-)