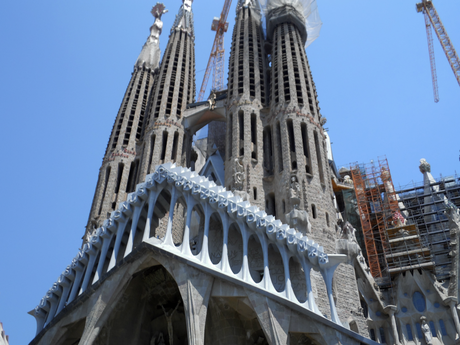 If there is one I will suggest in Barcelona, it is for everyone to visit the amazing architectural heritage of Gaudi.
It is touristy, but you can always do a tour with locals instead of boarding those annoying tourist buses.
The young Catalan guide we had was so kind to give us every little detail about all the sights and she also happened to speak fluent Greek, due to her Erasmus year in Thessaloniki.
And all you had to do at the end of the tour is donate the amount you feel like to the guide, I will suggest that you should be generous.
If you are heading to Barcelona, book your tour with Gaudi Free Walking Tour.
I fell in love of course with each of Gaudi's building but my favorite will have to be La Pedrera, I would love to be a resident in one of the apartments in the building. I will also suggest to take a stroll to all the pretty clumsy alleys in the city center and visit the modern art museum if you love Miro.
What is your favorite Gaudi building?