There is a stereotype that Manhattanites don't go to Brooklyn. Unfortunately, this is often true. But in the past year or two, I've tried to get to know the borough that I still don't feel cool enough for; mostly because I have super cool friends living there these days, and there are more than a few noteworthy venues.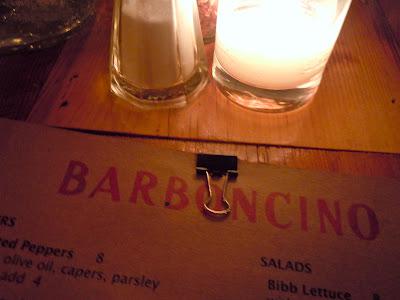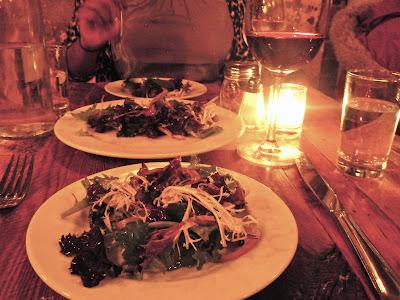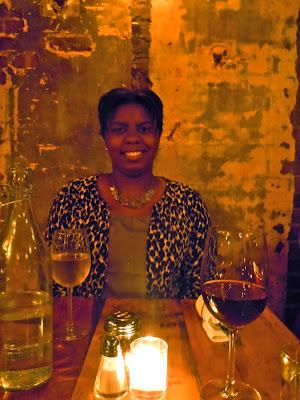 For a little more $20 at Barboncino, Steph and I each enjoyed a glass of Italian wine in addition to a shared mixed baby field green salad and an arugula pizza.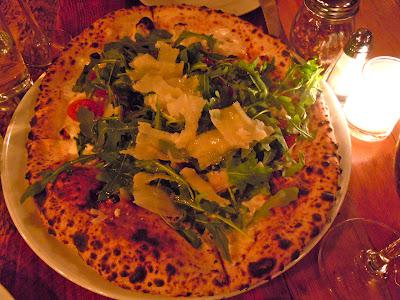 I'll admit I was famished before our late Saturday night dinner, but still, everything could not have been more delectable. 
It was actually quite the romantic meal, too (
which is obviously how I prefer to dine with friends
). 
The salad was dressed just enough with the surprise addition of dried cherries which added the perfect touch of sweetness to the fresh greens and sliced red onions. The pizza dough was soft and fluffy, yet thin and crisp, and the creamy tomato base all but melted in my mouth. I can't remember the last time I had shaved parmigiano regiano that had been aged so gosh darn well, nor 
extra virgin olive oil of such high quality. And my glass of light red wine couldn't have been paired better with the warm, cozy atmosphere. In other words, I can't wait to go to Brooklyn again.