Snubnose and I are always up for a dinner at Barbeque Nation. The food is consistently good, Snubnose never tires of the table-side grilling experience, and the food appeals to both vegetarians and non-vegetarians. What more do you need?
Well, how about an Arabian food festival to add to the fun?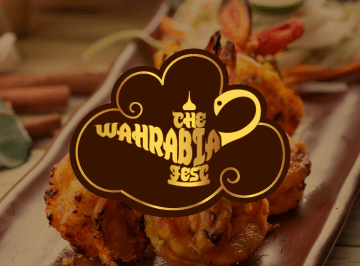 Well, the Wahrabia food festival is going on in all Barbeque Nation food outlets in Bangalore till March 18th.
As part of this food festival, Barbeque Nation offers all diners the opportunity to taste traditional Arabian delicacies. Here's a sampler of some of their offerings to excite your taste buds:
Jojeh Kebab - chunks of chicken marinated in saffron and grilled to perfection,
Rubian Mashwi - chargrilled prawns marinated with Lebanese spices,
Dabel Kebab,
Arabian Kafta Lamb Seekh - minced lamb on seekh,
Farareej el Fahem and
Samak Harrrah Al Shara - Pomfret baked with crushed garlic and coriander and served with pepper sauce.
And fear not, you vegetarians, there are Arabian specialties for you too:
Afelia Batata,
Felafel Pita pockets,
Curried Chickpeas,
Sheesh Kudra,
Zucchini Fasigratin
What we ate
Obviously, we could not eat everything listed on the menu, we are not such total gluttons as all that. But we sampled a few things, and here are the highlights.
All the vegetarian specialties were perfect, but I totally and absolutely loved the felafel pita pockets. They were so tasty that Snubnose who is hard-core non-vegetarian ended up going back for these multiple times.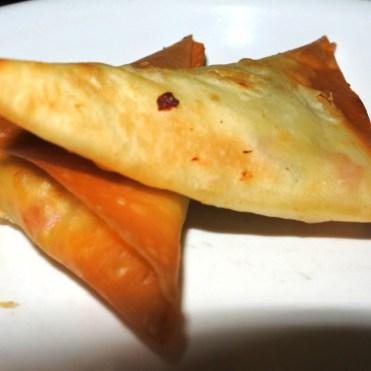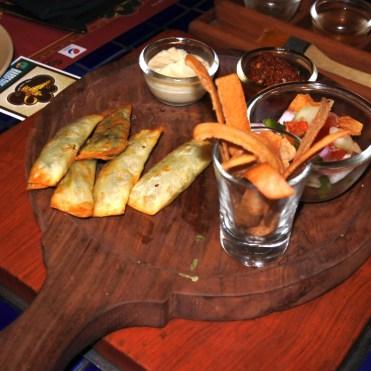 Snubnose tried the Dabel kabab and the Jojeh kabab, and she liked them all right, but much preferred the vegetarian starters. Go figure!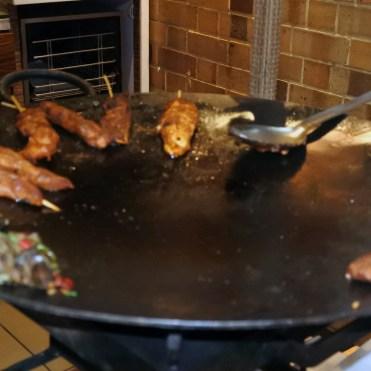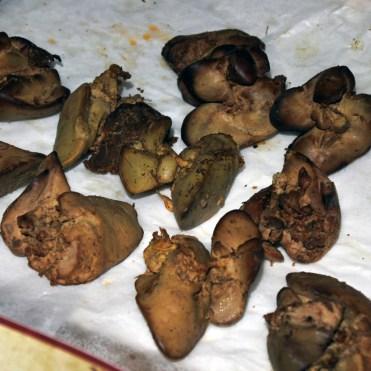 The vegetarian starters definitely looked prettier in my opinion 😉 .
No meal at Barbeque Nation is complete without a little grilling action.
For the main course, nothing can top a good biriyani especially if it is an Arabian food festival.
For dessert, we sampled the baklava.
And the delicious tiny pastries.
Overall, as usual, a well-thought through dining experience from Barbeque Nation. The Wahrabia food fest is on at all Barbeque Nation outlets till Friday March 18th.
Hurry and book your table now!