Barbecued Limoncello Chicken Thighs with Fresh Herbs might be my all time favorite grilled chicken dish! Grill them outdoors or in; they do not disappoint.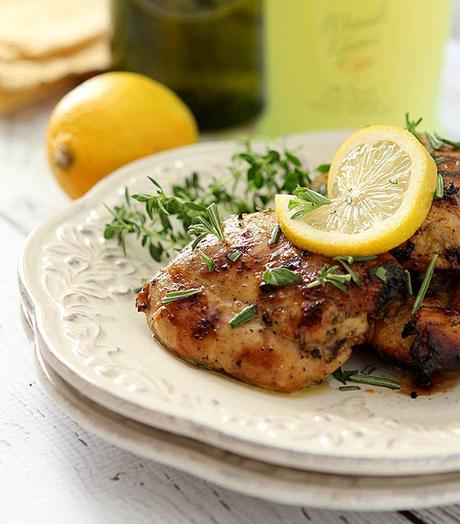 When I moved to Castle Rock, Colorado 7 years ago I willingly chose to move 30 minutes south of Greenwood Village, an already southern suburb of Denver I had lived in for 20+ years. It's not like I chose Castle Rock, it's more that the house I wanted was here and I've always thought the area was pretty so the choice was made; it's hedging on rural so we've got lots of wildlife and a herd of cows that get loose sometimes. So country!
I do have those days when I scratch my head at the commute I've created. If invited downtown; it's easily a 45-50 minute trip one way and that's if the traffic is perfect. Which it never is. So, I say no to a lot of opportunities that I might have been up for in the past; starting an event at 5:30pm guarantees me a rush hour drive of more than an hour one way...just not my cup of tea.
As a result, I'm more interested in finding restaurants that are closer to home and that is a challenge; downtown is where it's usually at. If I'm lucky enough to find a place I enjoy within a 30 minute radius of my new location I'm a happy camper.
With some irony; one of my favorite places is close to my old home but I had only frequented it once when I lived there. I recently met a friend there for Happy Hour and was reminded of how much I loved their flavorful chicken wings. Yes, I posted this recipe over 8 years ago and yes, it was time to do it again.
It's always about the photos; if I can make a dish look more inviting now with the skills I've gained over the years, then I can hope more people will make it. And these are so worthy of being made!
Marco's Coal-Fired Pizza is obviously known for their pizza so we did order a small Margherita Pizza to share and it was great but it was their Limoncello Chicken Wings that left the biggest impression. I love all things lemon and I especially love Limoncello and these did not disappoint.
I knew as soon as I tasted them that I would be working in the kitchen to re-create the dish...but with a bit of a twist. I wanted a meal, not an appetizer so my version has taken on chicken thighs. While I actually like bone-in chicken thighs, I made these with boneless thighs and they could not have been easier.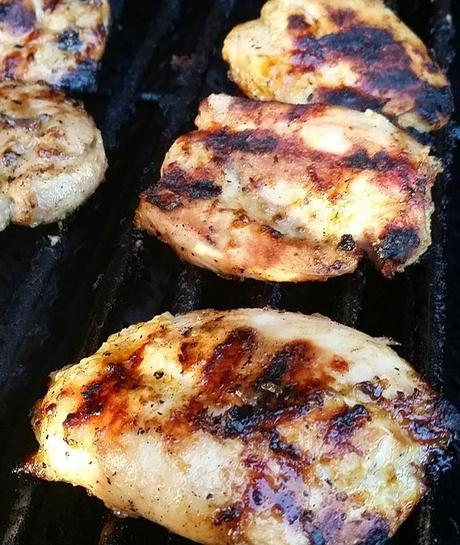 I would have had no problem asking the owner, Mark Dym, for the recipe for wings so that I could replicate it for these Barbecued Limoncello Chicken Thighs with Fresh Herbs, hoping against hope that he would comply. He was not available during our visit but I was told to just give him a call and that he would probably be willing to share.
Then I did a Google search...no need, seems I've been beaten to the punch multiple times. Search results listed a couple of local sites with the recipe and I got started right away. I knew that the Food Network's #SummerSoiree series was going to be featuring barbecue the week these were first published so I wanted to get this done in time to share.
Beyond making chicken thighs and not chicken wings, I did char them slightly; not having a HOT coal fired oven, I would be using the grill and it delivered a nice smoky attribute to the delicious flavor from a lemony, herbaceous marinade and these disappeared quickly. The combination of lemon, Limoncello and fresh herbs was as perfect as it sounds and the marinating served up tender juicy morsels.
The original recipe also called for 3 whole lemons. My fridge only had two, so I used two lemons and one lime and it was great. Ever since I started making this Margarita years ago that used both lemons and limes, I like the combination better anyhow so I've modified the recipe to reflect that.
I did cut the thighs in half; I'll normally sort of fold them back into a thigh shape so the meat is actually doubled but decided if wanted the outside slightly charred that the inside would cook quickly if smaller portions. It worked too...if you prefer the larger pieces of a whole thigh or one with bone in, adjust your time according. Dark meat can actually be grilled closer to 170 degrees so a good meat thermometer is your friend.
When I grill bone-in thighs, I usually shoot for about 25 minutes, doing increments of 5 minutes on each side. After 20 minutes, check the internal temp; you'll want to see 170-175 degrees for dark chicken meat on the bone.
Marco's serves their appetizer chicken wings with a side of grilled Vidalia Onions and Focaccia; I decided to forgo the onions with my Barbecued Limoncello Chicken Thighs even though I love them and served homemade Focaccia with a fresh garden salad on the side; my tomatoes are disappearing as fast as they show up on the vine!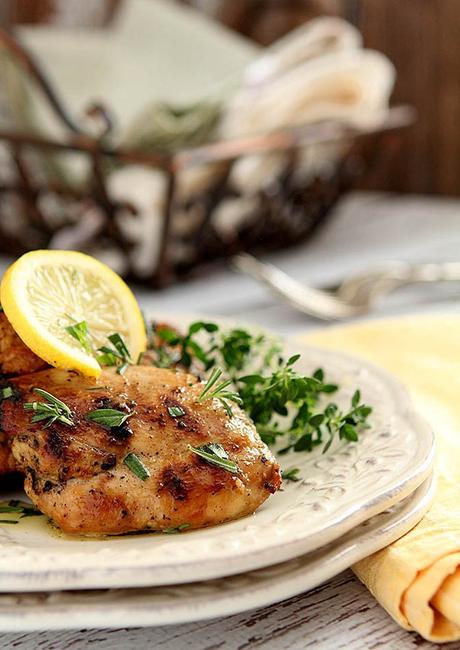 This is easy which is always a plus but more importantly; they are so good. I think better than the wings but then I've loved chicken thighs since I was a girl...I'm completely hooked!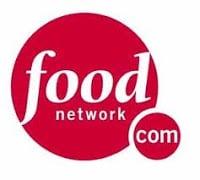 You know me...summer's not over until it's over...damn it. And I've got the Food Network on my side! We're barbecuing this week so come on...join us and get your grill on!
Creative Culinary: Limoncello and Herb Barbecue Chicken Thighs (You're Here!)
Elephants and the Coconut Trees: Pan Grilled Kabab
The Heritage Cook: Cheesy Grilled Steak Sandwiches (Gluten-Free option)
Homemade Delish: Chipotle and Cherry BBQ Ribs
Virtually Homemade: Spicy Grilled Chicken Wings and Summer Slaw
Healthy Eats: Add Flavor, Not Fat: 5 Tips for Better Barbecue
Taste with the Eyes: Korean BBQ Chicken, Lettuce Cups, White Seaweed Salad
Domesticate Me: Quinoa Broccoli Slaw
In Jennie's Kitchen: Seriously Delicious Ribs
FN Dish: Chefs' Top BBQ Dishes to Make Before Summer's End
More Limoncello Recipes!
PIN IT! 'Limoncello and Herb Barbecue Chicken Thighs'