banana sandwich recipe - quick and easy snack box pack for school kids and bachelors can make it in 5 minutes in their busy schedule. No great pre-preparations are needed. This simple banana sandwich is a warm and sweet recipe to start your day.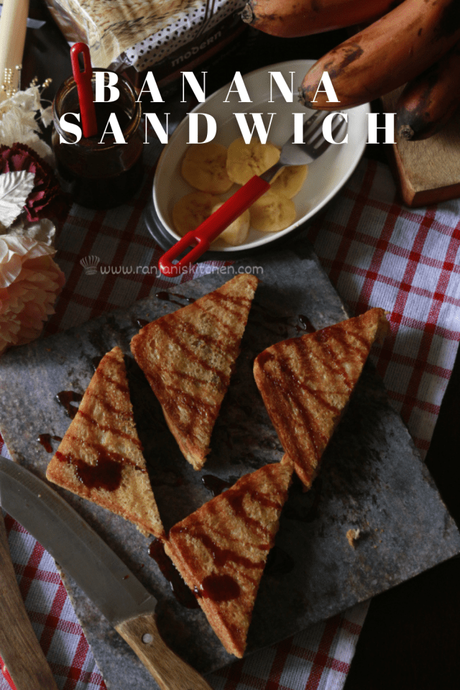 You can replace dates syrup with honey or peanut butter.
Banana is loaded with many nutrients and rich in fiber. Also, it's easy than other sandwich recipes. If you wake up with a lazy day, this 10 minutes recipe will give you a big hand 😊
You might like these bread recipes as well.
Some easy and healthy breakfast ideas for you:
Here is a video recipe for sandwich.
How to make a banana sandwich recipe:
Chop the banana into slices.
Apply some butter on both sides of the bread.
Place the sliced bananas and pour some dates syrup. Place another bread on top of it.
Toast in dosa tawa or grill and apply some ghee or butter.
Do on both sides. Make slices and serve with a topping of dates syrup.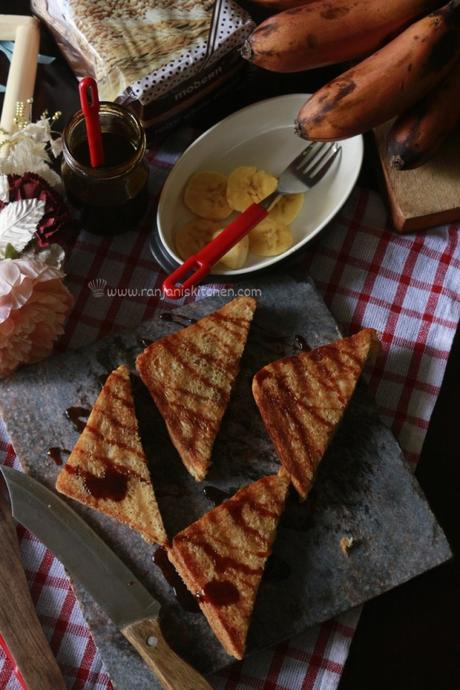 Check below for stepwise pictures.
(Visited 10 times, 12 visits today)