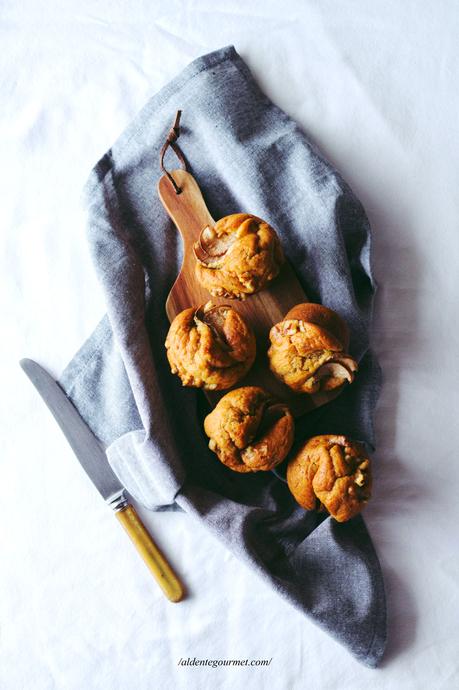 How are you starting the new season? 
I hope you are feeling recharged and ready to make the best of these few months. 
After all, we are on our way to welcoming another new year…eh?...
It sounds incredibly exciting to me just thinking about it! Yes, I'm pretty much a stubborn dreamer that continuously prefers optimism. And refuse to give up on happy thoughts and feelings around the new year, it brings a sense of relief somehow. But also the intrigue and euphoria of knowing what would happen next. 
This last few months have been the busiest for us, spending life between parenthood, work, family responsibilities, studies, blogging, creativity, plus keeping everyone at home healthy and well fed, but even with all these things challenging us every day, I couldn't possibly feel more grateful.
The rhythm of life is always uncertain and while this can shake me up and down at times there are only three things that can keep my mind and soul at pace;
the love of my daughter, good food, and creativity.
And I could never let go of any of the three. 
So, in my way of being more creative with muffins
, I'd decided to transform one of my banana bread recipes into a sweet muffin recipe. I used
ripe bananas as the main source of natural
sweetener
and added some
aromatic spices to the batter, fresh pear slices and walnuts
on top. The result…pretty much a delicious muffin full of flavor,
just beyond easy to put together that can be a great addition to your lunch box, picnic, breakfast, merienda 'afternoon tea' or as a sweet food gift.
Keep creative, eat good food, and laugh lots.
I'll be back soon.
xx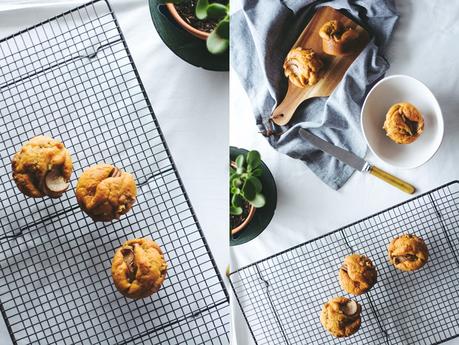 BANANA PEAR & WALNUT MUFFINS
Make 12 Regular Size Muffins


2 C. Self Raising Flour

(gluten free or regular)


1/2 tsp. Baking Soda




Pinch of Salt




3/4 C. Sunflower oil




1 C. Milk

( plant-based or regular)


3 Eggs




Lemon Zest of 1 lemon




1/4 tsp. Ground Cinnamon

(optional)


Vanilla Essence to taste




2 Medium-Large Ripe Bananas, mashed




Coconut Sugar or Honey, to taste




Pear Slices




Walnuts, chopped




Preparation:

Preheat oven to 180 C/350 F. Grease muffin tray and set aside. In a medium bowl sift the raising flour, baking soda, and salt. Then add the oil, milk, eggs, mashed bananas, cinnamon and coconut sugar or honey to taste. 

Mix well until all ingredients are combined.

Pour mixture into the prepared tray. Add 2 slices of pear + chopped walnuts on top of each muffin. Bake for about 15- 20 minutes or until a skewer comes out clean. When ready let it cool on a wire rack and enjoy!