Ingredients:
40g Butter
140g Caster Sugar
1 Egg
1 Banana
1/2 Tsp Vanilla Extract
1/2 Tsp Baking Powder
120g Flour
10g Banana Milk Shake Powder
100mls Milk
5 Small Chocolate Chip Cookies
50g Butter
300g Icing Sugar
100g Cream Cheese
50g Chocolate & Yogurt Covered Banana chips
15g Banana Milk Shake Powder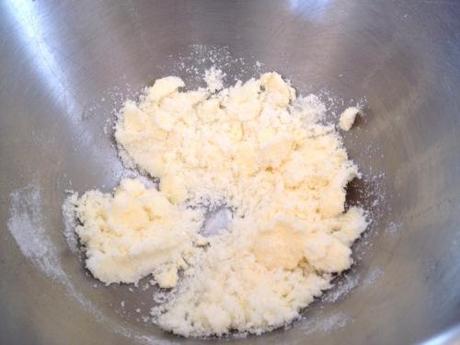 In a Mixer beat together the butter and caster sugar until roughly combined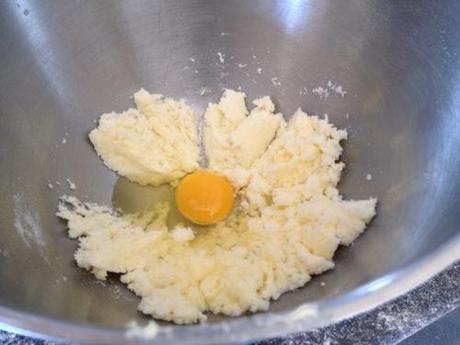 Add egg and cream together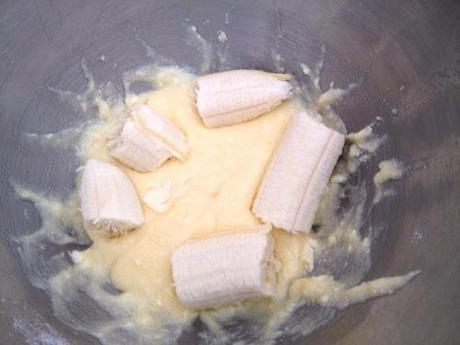 Add in the banana and mix briefly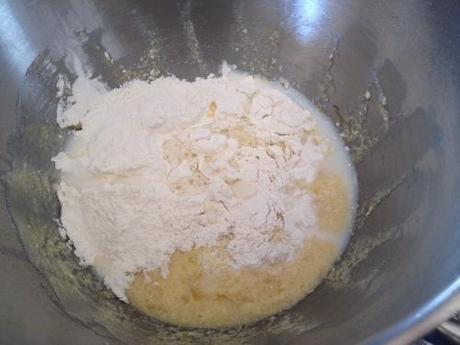 Add the flour, baking powder and 10g banana milk shake powder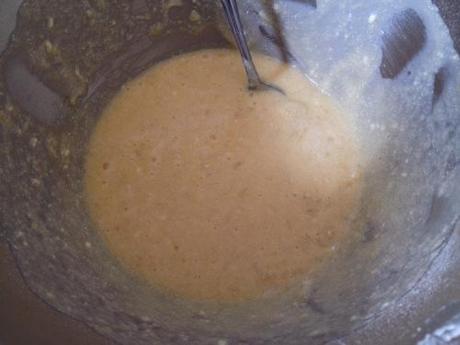 Mix all together until all combined.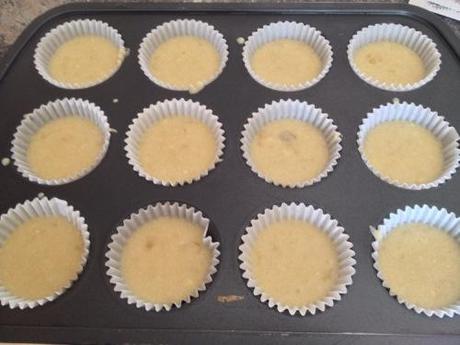 Split among 12 cupcake cases.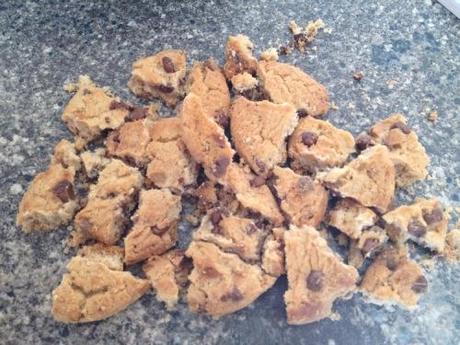 Roughly chop up 5 chocolate chip biscuits into 6ths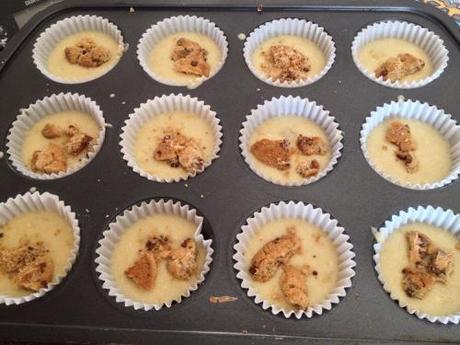 Divide the cookie pieces between the 12 cupcakes and bake in the oven for 15-20 mins at 180c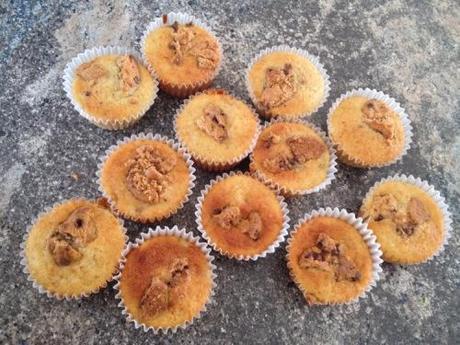 Allow to cool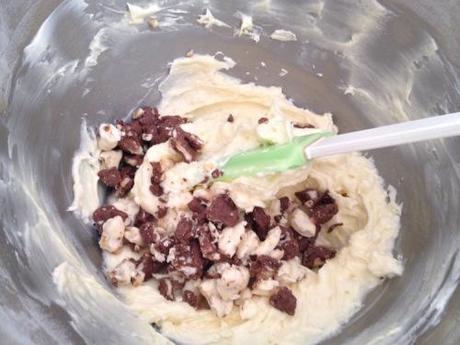 Cream together the butter and icing sugar, then add 15g banana milk shake powder and cream cheese, stir briefly so not over beat as the frosting will go runny. Stir in by hand the banana yogurt & chocolate pieces.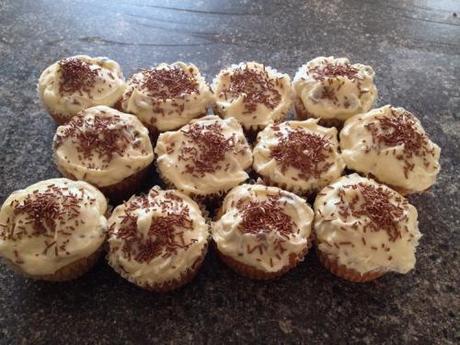 Spread over the cupcakes and add some sprinkle if desired.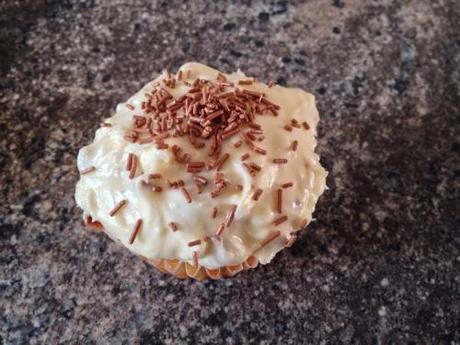 Enjoy these little banana cookie cream cheese cupcakes