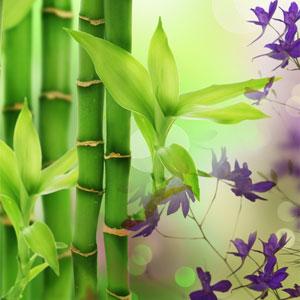 Bamboo Scent
Australian Bamboo Grass- Fragrance Oil Spotlight

This bamboo scent is strong, clean, and fresh. If you are looking for a strong unisex scent to add to your cosmetic, soap or candle line, this is it!  Our customers love the staying power of this   fresh scent retention in both candles and bath and body products, Australian Bamboo Grass by Natures Garden is a must have clean scent.
What does Australian Bamboo Grass Smell Like? 
This creative fragrance oil by Natures Garden begins with top notes of fresh lime, mint, and ozone; balanced with middle notes of French lavender, and well-rounded with a nice base note of white musk. You will be in heaven!  An NG Original Scent!  A Best Seller!

How Do Our Customers Use Australian Bamboo Grass Fragrance Oil?

For anyone who is a candle crafter or home scenter; this bamboo scentis used in soy, parasoy blends, tart, and Joy wax.  Australian Bamboo Grass can even be used in pillars, tarts, and votives; filling your home with a fresh aroma.   In fact, many of our candle customers state that this bamboo scent has an incredibly strong hot and cold scent throw.  As for other home scenting ideas, this scent works very well for air fresheners, aroma beads, and electric warmers.
For bath and body crafters, this bamboo scent is the perfect combination of earthy and green aromas.  The usage rate for Australian Bamboo Grass Fragrance oil is 5%. Our customers often use this fresh scent to make: lotion bars, lotions, melt and pour soap, body sprays, perfumes, and laundry detergent.  According to our customers, this bamboo scent is one to keep in stock!  Finally, for those of you that are cold process soapers, this fragrance performs and sells well.  Here are the official results:  No ricing, no acceleration, no discoloration, scent is very strong, and lasts for months.