I'll be honest, I have no interest in the Super Bowl, except as an excuse to eat Seven Layer Dip. But, I do like putting together wedding inspiration  posts about football teams. What? Why? Because I think it's a great way to show that a "theme" or "idea" doesn't have to take over your wedding. It can just be a unifying factor. It can even be something that helps you get going at the beginning of your planning and then gets dropped.
If you're a Baltimore Ravens fan, here are some ideas to get you started on your wedding planning.
This purple, grey, and yellow inspiration board from Burnetts Boards shows a sophisticated take on the color palette of the team.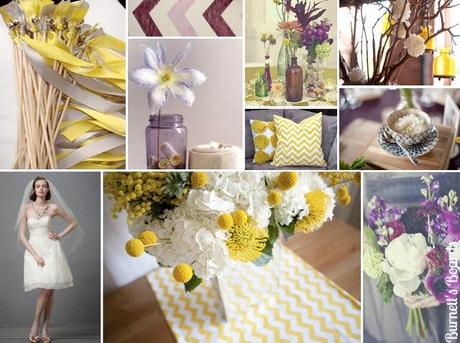 Small, fun touches like this garter or this wedding program (found on Hair by Rochelle) show how a little bit of a theme can go a long way.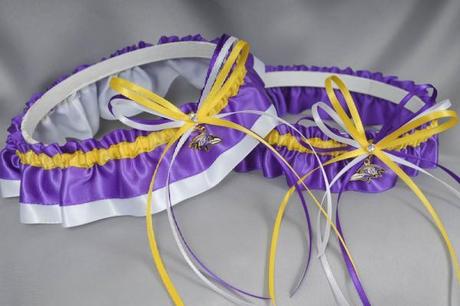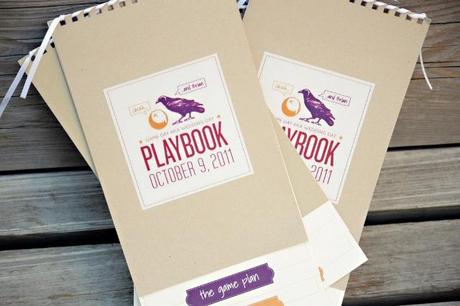 Of course, if you're a true fan nothing can beat getting married at M&T Bank Stadium, home of the Ravens.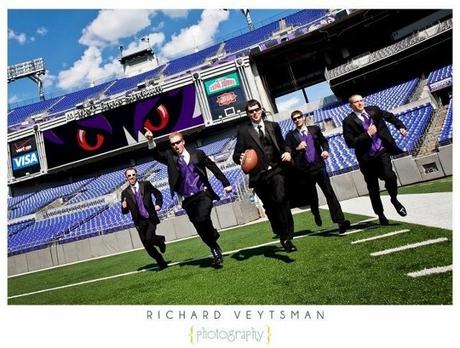 What do you think of the idea of including your favorite team as part of your wedding inspiration?