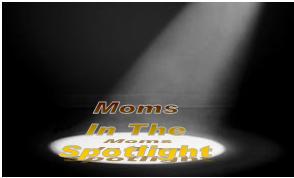 It's been almost four years since I first met Nikki Stokes-Harris at the African American Cultural Festival in Towson, MD.  My oldest son was only about 6 months old at the time and summer was coming to an end.  I remember pushing the stroller around the festival and coming up on a vendor with crochet designs.  My first thought was to look for a warm hat for my baby boy, but Nikki didn't have any.  Instead of letting that be the end of it, Nikki, on the spot, offered to make one for me, right then and there.  That's when I knew I was in presence of talent.  In a little over an hour, I had a handmade, originally designed, wool hat for my little boy.  Since then, I have had 2 other hats made for both my sons.  
Nikki works for the Baltimore City Fire Department but she has been crocheting for about 6 years.    Because their household income exceeds the income guidelines for any assistance to help with her son, Roman's needs, Nikki, turned her hobby into a business that provides additional financial support for her 7 year old son who is living with autism.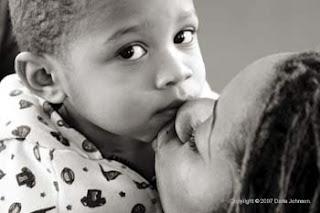 "We need to replace furniture, paint, screen doors, and appliances far more frequently than the average family," Nikki says. 
A former spoken word poet, known as HoneGrynEyz, Nikki now struts her stuff as a designer through her brand 
HGE Designs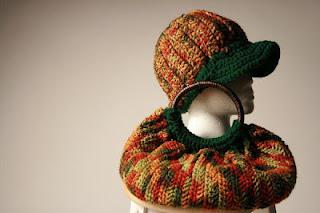 HGE currently has a line which includes hats, scarves, mittens, shrugs, ponchos, halter tops, and dresses.  Each piece is custom designed with one or more special touches to keep you styling in a "HGE" original.  
HGE also offers a "do-it-yourself" series where existing patterns are adjusted to fit the "curvy fluffy diva." - Nikki says. 
Being a working mom, starting and running a business, and on top of that, raising a child with autism, I can't even imagine how she does it.  
"I have a very supportive husband, family and friends. They help vend at events, handle web designs and get models dressed for fashion shows. Once they saw my vision and knew it was going to help Roman, they jumped right on board."- Nikki 
After six years building her business and defining her pa
th, she has a few words of advice for others just starting out.

"...do your homework. Figure out who you are serving. Know what they want. Learn how to service them all year long."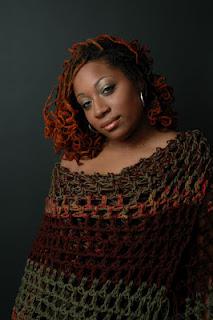 Through trial and error, she's learned to work smarter, not harder. 
For herself, Nikki is celebrating her biggest success- being able to support her family.   
Nikki is a true inspiration to moms everywhere who want to make a difference.  She used her talents and created a way to provide financial support for her family, and is making strides towards turning a fundraising event into a nonprofit mission to help children with autism.  Nikki is currently working on securing her nonprofit status, and is hopeful that it will provide more opportunities to help The Forbush Therapeutic Preschool and children with autism.
"I learned quickly the benefits of becoming a nonprofit and how much easier it is to get help when you are viewed as legitimate on paper. "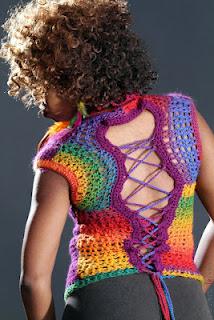 HGE's current  project, is their fashion show, Puzzling Disorder 2, Saturday March 31, 2012. Puzzling Disorder is an annual show for autism awareness. Last years show raised money for The Forbush Therapeutic Preschool's playground fund. This year, proceeds from the show will be going towards  purchasing iPads for each preschool classroom. 
"Apple has an amazing application that will give these children a voice! " - Nikki
Tickets are available for online at MissionTix.   
To learn more about the Puzzling Disorder 2 fashion show and connect with Nikki on twitter @hgedesigns or on Facebook.