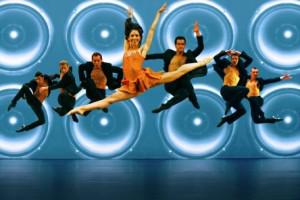 What do you get when you mix the daring dance moves of ballet, tap, jazz, hip hop and gymnastics with the sounds of today's hottest hit makers? For Rasta Thomas, the answer is nothing short than a show that Rocks the Ballet!
Founded by Thomas in 2007, Rock the Ballet is set to take the Carré theatre by storm on Tuesday 8 March. It is the exclusive Dutch venue for a show that has been making way across Europe to standing ovations and encores.
The show brings to the stage the infamous Bad Boys of Dance and one very pretty girl, all putting their high flying talent to work against a soundtrack of Michael Jackson, U2, Prince, Queen, The Black Eyed Peas and many more.
While some may argue that ballet is best represented by Tchaikovsky, Rasta sets the bar high for arguments to the contrary. Citing his heroes as Mikhail Baryshnikov, Michael Jackson and Bruce lee, he set out to combine their classic and popular appeal for a new kind of ballet experience.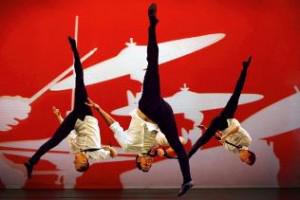 It is just that juxtaposition of classical choreography with music that everyone enjoys that makes this show so appealing. It's a draw that, sometimes, threatens to take away from the talent of the dancers.
But still, even if you could look away from the ethereal presence of Thomas as principal dancer for even a moment, you might notice your ears will keep you riveted by the show.
From the finest ballet critics to those less than enamored by the dance scene, Rock the Ballet packs a seriously entertaining punch. At the Carré from now until 12 March only, it's a night at the theatre you don't want to miss.